Elden Ring is a massive open-world RPG brimming with fantastical creatures of various shapes and sizes. Despite the differences, they are all ferocious, and almost everything could easily kill you. Dragons are one such creature.
Killing dragons will give you dragon hearts, which you can trade for Dragon abilities at the Church of Dragon Communion. Flying Dragon Greyll is one such dragon that you will come face to face at Farum Greatbridge, northeast of Dragonbarrow. This dragon is different from its other dragon siblings because it drops a whopping 80,000 runes. As such, here's our guide on how you can kill it.
Flying Dragon Greyll in Elden Ring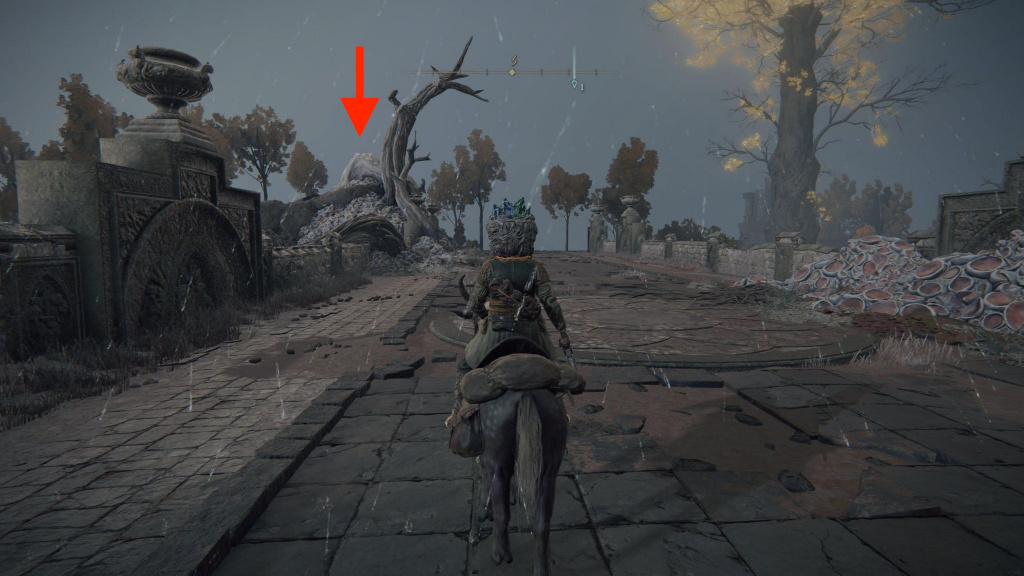 There's no particular move set that makes Flying Dragon Greyll different from Flying Dragon Agheel. However, this doesn't mean it can't kill you. Flying Dragon Greyll's fire attack, stomping attack and tail sweeping attack could all kill you in one shot. 
To make this fight far more easy and simple, you must first travel to the other side of the Farum Greatbridge and climb this surface (as shown in the picture above) on the left.
In here, you can position yourself in a way that would allow you to easily dodge all of the dragon's attacks, including its fire breathing one. Additionally, if you manage to get it right below the edge of the little cliff, you can endlessly spam ranged attacks without taking a single hit. 
We switched back and forth between the Rock Sling spell and Loretta's Greatbow, both of which does massive damage to the Flying Dragon Greyll. Lock on to the dragon's head and conjure 3-4 magic attacks simultaneously, which in return would stun it. You can run in for a critical hit but do so only if you can quickly make your way back up to the cliff.
Keep repeating the steps to take out the Flying Dragon Greyll rather easily and quickly. Once it's down, you will gain an easy 80,000 runes, as mentioned before.
That concludes our guide on Flying Dragon Greyll. Make sure to check our dedicated Elden Ring section for more news, guides, and features.
Featured image courtesy of FromSoftware.