Starting your journey in
Elden Ring
places your character in a dark cave after being defeated by a giant spider, where you'll need to find your way out. Then, a ghostly figure will ask you to "take the plunge", which drops you inside the Cave of Knowledge.
During this tutorial, you will learn some of the fundamental game mechanics and learn about your class' combat skills before encountering your next boss battle, the Soldier of Godrick. This guide explains where to find this mini-boss and how to defeat him in Elden RIng.
Soldier of Godrick boss location in Elden Ring
The Soldier of Godrick is the first mini-boss battle most players encounter during the game's tutorial stage, located in the Stranded Graveyard of the Cave of Knowledge in Limgrave. You have the choice to defeat him or leave through the exit on the opposite side of the arena.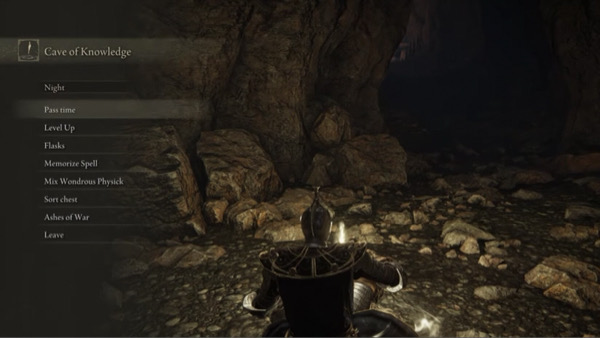 How to beat Elden Ring's Soldier of Godrick boss
The Soldier of Godrick is a relatively easy boss to defeat; however, it does introduce players to the game's combat system. Despite the boss' size, you can easily take down the boss in minutes without taking any damage.
After locating the first Stake of Marika, you come to a large golden door, where you'll enter the arena for the Soldier of Godrick boss battle. He will run towards you at the beginning of the battle, swinging his longsword blade, which can be blocked using the Guard Counter.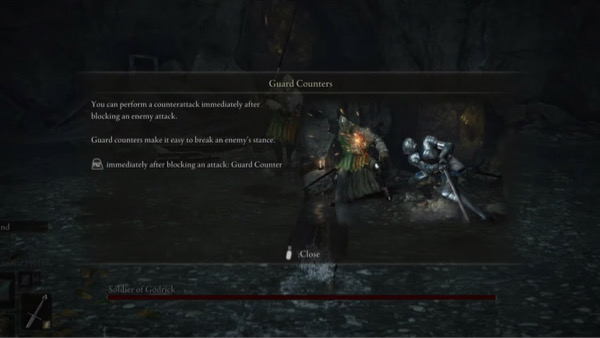 If you don't block the soldier's initial attacks, you will lose a significant amount of health and deplete your stamina in the process. Depending on which class you have chosen to start the game, your strategy for defeating the boss will vary.
Melee-based classes can overwhelm the boss with close-quarter combat by dodging and blocking his attacks before unleashing attacks of your own. On the other hand, ranged and magic-based classes will need to constantly move across the arena, evading his attacks and dealing damage from afar.
Whichever strategy you choose to use, you should easily defeat the Soldier of Godrick, which can help you understand the combat system of Elden Ring.
Defeating this boss will reward you with 400 Runes, and upon exiting the cave, you'll receive the "Strength!" gesture as a bonus reward.
We like to thank the YouTube channel Axiom for the complete walkthrough on defeating the Soldier of Godrick in Elden Ring.
Featured image courtesy of YouTube / Axiom.