Something to take careful consideration of when beginning Elden Ring is the starting class selection. Players will have a choice between a host of classes, each providing different types of gameplay with different strengths and weaknesses.
Starting classes in Elden Ring also come ready with particular items and equipment to match the title and play style of the class. Players have the option of further customization for their character through different armour sets and skills, but starting class will make a huge difference in the early onset of the game.
One of the more interesting starting classes is a high-powered sword-swinging savage, ready to cut down all enemies in The Lands Between. Here's a detailed guide to Elden Ring's Vagabond class, including gameplay details, starting items, and stats.
Elden Ring Vagabond class - Starting stats & items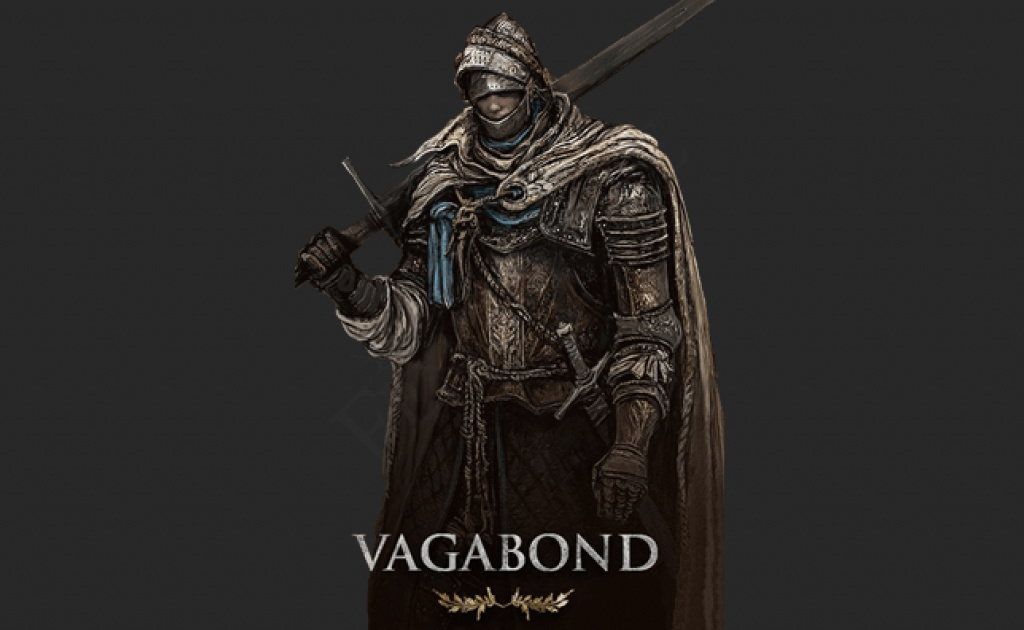 The Vagabond class in Elden Ring is described as "A knight exiled from their homeland to wander. A solid, armor-clad origin." It has some awesome combat abilities for players getting to grips with the game, and would certainly be one of the best Elden Ring starting classes for beginners.
Check out the starting items for the Vagabond class in Elden Ring below:
Longsword
Halberd
Heater Shield
Vagabond Knight Helm
Vagabond Knight Armor
Vagabond Knight Gauntlets
Vagabond Knight Greaves
Vision of Grace
Player choice of Keepsake
Similar to the Knight class of previous Souls titles, the Vagabond starts equipped with some fairly heavy-duty weaponry and armour for smashing close-range combat. There is, of course, a choice for the Keepsake, so for inexperienced players here's a guide for the best keepsake items.
VAGABOND: A knight exiled from their homeland to wander. A solid, armor-clad origin.

HERO: A stalwart hero, at home with a battleaxe, descended from a badlands chieftain.

Pre-Order #ELDENRING: https://t.co/PTkxSAMqvhpic.twitter.com/5Pu4qgXzD9

— ELDEN RING (@ELDENRING) February 4, 2022
The Vagabond class begins Elden Ring at level 9 with some very impressive stats. Check out the complete starting stats for the Vagabond starting class below.
Level - 9
Vigor - 15
Dexterity - 13
Mind - 10
Intelligence - 9
Endurance - 11
Faith - 9
Strength - 14
Arcane - 7
A beast of a starting class, the Vagabond is ultra-powerful and suited to close-range duels with enemies. 14 Strength and 13 Dexterity means you will have no trouble wielding advanced weapons and should certainly have the damage to do away with your foes.
Possibly the crowned jewel of this tanky class is the 100% Physical Damage reduction Heater Shield which is a serious advantage over most starting classes. 15 Vigor means you should have no trouble taking on intense fights even in the earlier stages of the game.
Abilities like Endurance could be further boosted as well should players equip certain Ashes of War to their armour and/or weaponry.
Make sure to check out the rest of our dedicated Elden Ring page for all the latest guides, updates, and much more.
Featured image courtesy of FromSoftware.