Elden Ring is a massive open-world action RPG comprising over 31 different weapon types, each offering a different gameplay experience, with legendary weapon types featuring some of the best weapons in Elden Ring.
The legendary Grafted Blade Greatsword is one such weapon that's well suited for players who invest heavily in the Strength attribute. You also gain a trophy achievement for acquiring this weapon, which makes it essential for trophy hunters and completionists. Here's our guide on how to get the legendary Grafted Blade Greatsword in Elden Ring.
Legendary Grafted Blade Greatsword location in Elden Ring
You will find the legendary Grafted Blade Greatsword in Castle Morne, located at the southernmost part of Elden Ring's map in the Weeping Peninsula region.
Castle Morne is an optional legacy dungeon in Elden Ring, which is relatively easy to navigate compared to other legacy dungeons in the game. To get the Grafted Blade Greatsword, you must defeat the castle's boss, Leonine Misbegotten, whom you will find next to the Rampart Gaol site of grace.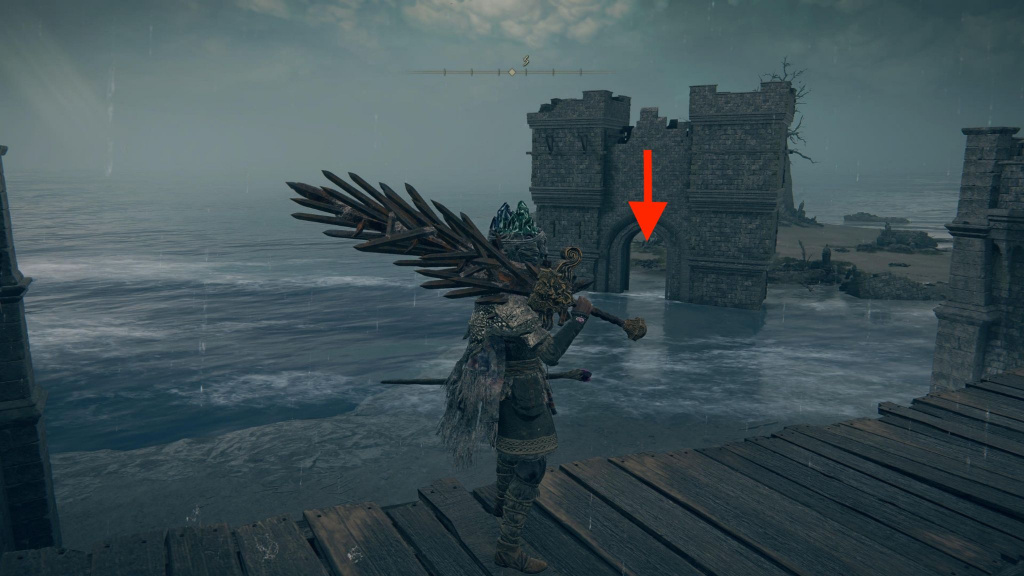 Thankfully, Leonine Misbegotten is one of the easiest Limgrave bosses to beat in Elden Ring, so getting through it shouldn't be much of an issue. The only attack you must watch out for is its lunging attack, which will drain the entirety of your health or at least half of it, depending on your level.
We alternated between the Sword of the Night Flame and the Rock Sling Spell to quickly take it down. However,  Leonine Misbegotten does a series of slashing attacks that won't kill you but will prevent you from putting in consistent melee damage when you're up close. Hence, we recommend using range attacks to take it down with ease.
Once Leonine Misbegotten is defeated, you will acquire the legendary Grafted Blade Greatsword and the Leonine Misbegotten bronze trophy achievement.
Note: To wield this Greatsword to its full potential, you must have 40 Strength attributes, so bear this in mind when levelling your character.
That concludes our guide on how to get the legendary Grafted Blade Greatsword in Elden Ring. Check our dedicated Elden Ring section for more news, guides, and features. 

Featured image courtesy of FromSoftware.