Elden Ring is a dark fantasy RPG in which you can choose between 10 different starting classes for your character. Elden Ring classes like Astrologer and Prisoner are well suited for sorcery, and if you're one of them, you will require some incredibly powerful spells early on in the game.
One such sorcery spell is Rock Sling, which does massive gravitational magic damage to enemies, and can prove to be a game-changer when tackling the most gruesome foes such as dragons in Elden Ring. As such, here's our guide on how you can get Rock Sling sorcery, that too very early in Elden Ring.
Rock Sling spell in Elden Ring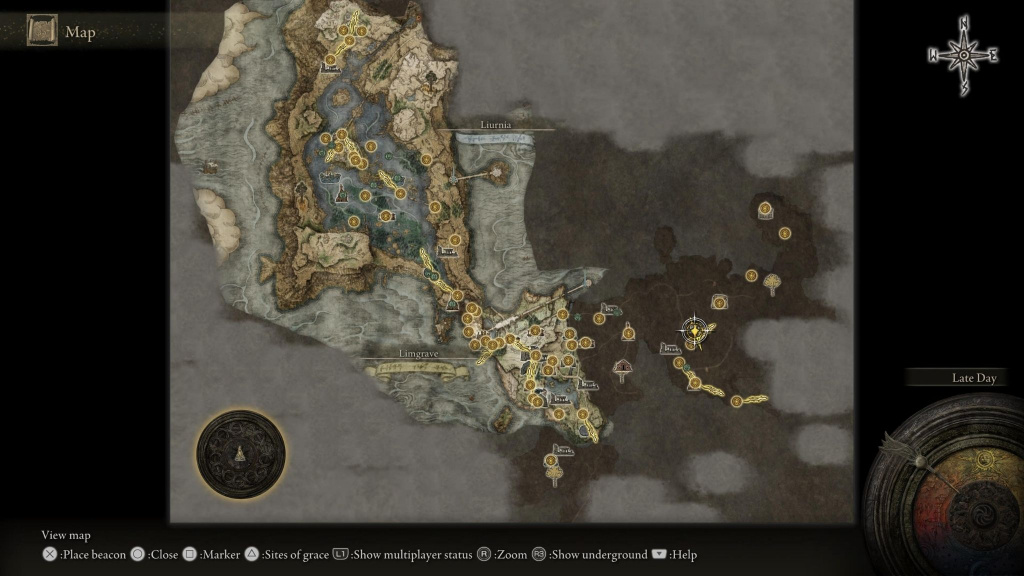 You can acquire the Rock Sling spell in the Caelid region of Elden Ring. To get to Caelid, you must travel to the Dragon-Burnt Ruins, South of The First Step grace, where opening the treasure chest inside an underground tomb will teleport you to Sellia Crystal Tunnel in Caelid.
From here, you must travel to the Street of Sages Ruins, which is South-West of the Sellia Crystal Tunnel. It's also where you will find the S-tier Meteorite Staff, so don't forget to grab that as well. 
In the Street of Sages Ruins, seek out the area shown in the picture above. There are 3-4 enemies patrolling this area that will do poison damage to you. Avoid their sprays at any cost as the poison buildup will result in instant death. Once you're past them, go to the underground tomb in that area where you will find the Rock Sling spell in a treasure chest.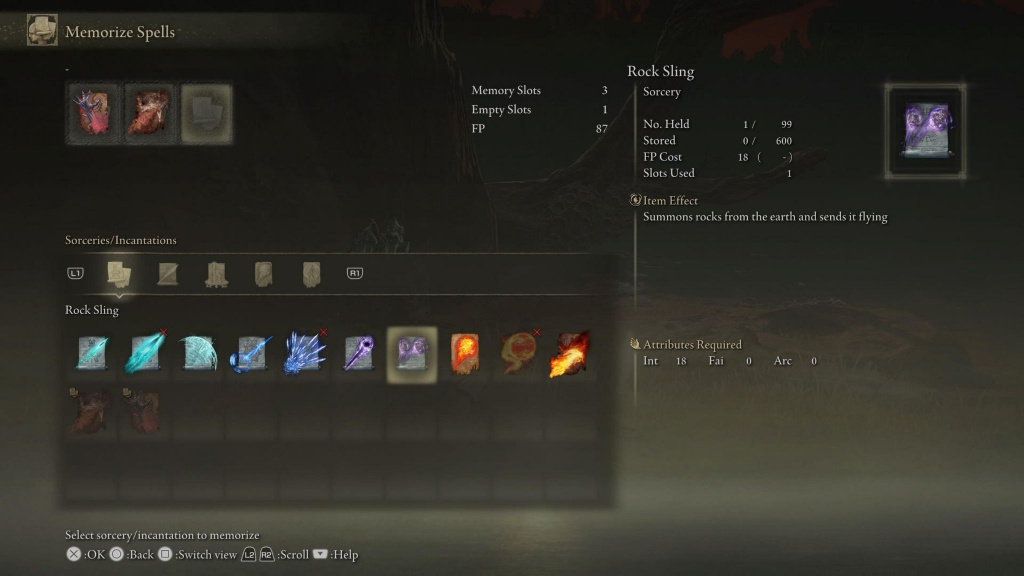 As suggested before, the Rock Sling spell is an immensely powerful spell in Elden Ring, that does a ton of damage to the most formidable foes in the game. You will need 18 Intelligence to equip this spell, so make sure to level up your Intelligence stat accordingly.
That concludes our guide on how to get the Rock Sling spell in Elden Ring. Make sure to check our dedicated Elden Ring section for more news, guides, and features. 
Featured image courtesy of FromSoftware.