Nearly every game has its own speedrunning community, and Elden Ring is no exception. Released in late February 2022, the newest installment in the Dark Souls series has already drawn in a number of dedicated speedrunners who want to beat the game as quickly as humanly possible.
Streamer and content creator Distortion2 achieved a record-breaking 8 minute, 56 second Elden Ring speed run during a Twitch Stream on 11th April 2022.
The speed run was achieved through some friendly competition and some help from exploits. Read on to learn more about Distortion2's speed run and exactly how he achieved it.
Distortion2's Elden Ring speed run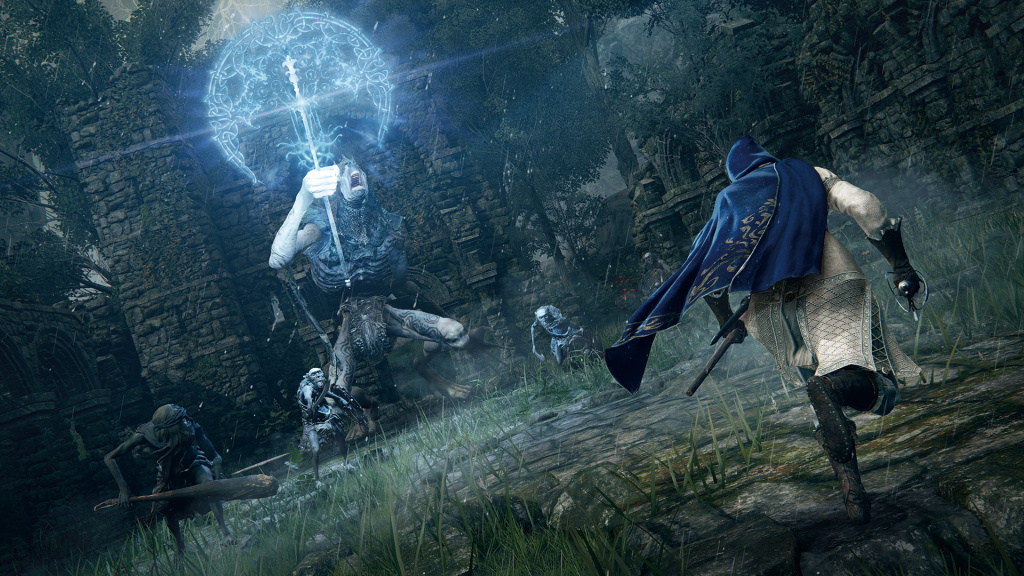 Distortion2 set the original Elden Ring speedrunning record on 14th March, when he beat Elden Ring in under thirty minutes. The first run took 28 minutes, and Distortion2 called it the "world's first sub 30 minutes run." A few days later, he managed an 18-minute run.
Streamer Mitchriz responded on 8th April 2022 by posting his 12 minutes, 32 seconds run - the world record at the time - but Distortion2 was not ready to let go of his first-place spot.
On 11th April 2022, Distortion2 streamed on his Twitch channel as he completed the entirety of Elden Ring in under nine minutes.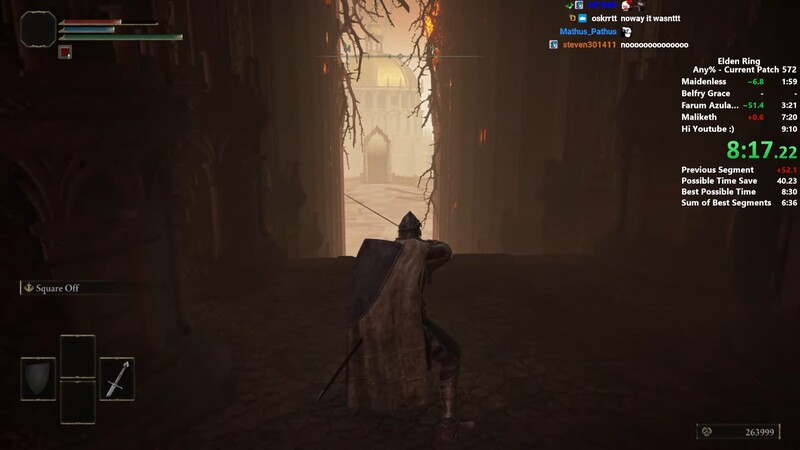 To create his record-breaking eight-minute speed run, Distortion2 took advantage of Elden Ring's "zip glitch," which allows players to teleport or 'zip' forward to cover distances faster. The glitch requires precise timing to pull off without the use of hotkeys, but the payoff is incredible for speedrunners; it allows them to skip sections and avoid nearly every boss.
Mitchriz and most other Elden Ring speedrunners use a similar strategy, utilizing exploits to get to the end with as little friction as possible.
"I cant believe this game ended up being so broken," Distortion2, a long-time fan of Dark Souls, said on Twitter. "Imagine beating a Souls game without fighting anything." 
On 11th April, Distortion2 published the video of the successful speed run on YouTube. The video gained over a million views in less than 24 hours and reached #8 on YouTube Trending. 
"Will keep grinding this for sub 7," Distortion2 said in the video's description, suggesting he may plan on attempting to break his own record in the near future.
Want to stay up-to-date with Elden Ring, related guides, and news? Check out our Elden Ring category for more!
Featured image courtesy of FromSoftware.