Now that Fall Guys has finally released, over 1.5 million players have entered the fight for first place in the wacky battle royale-style game. Playing a
series of minigames
with the aim to be the last jellybean standing at the end of it all, there's a lot to learn if you want to be the best. Here's how to win at Door Dash.
How to win Door Dash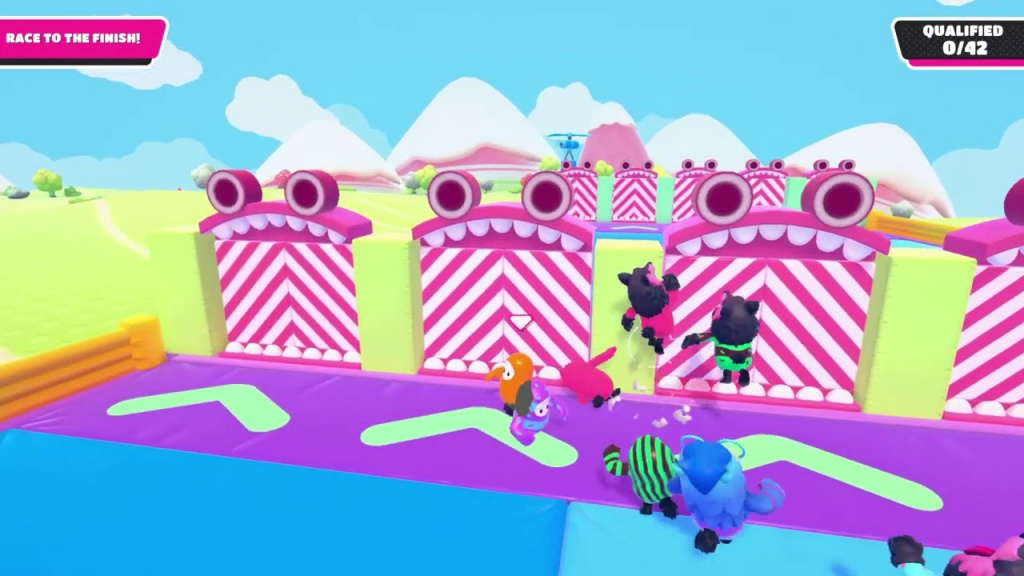 (Picture: Mediatonic)
Door Dash is a great addition to the Fall Guys roster, with players competing to break through a series of doors to make it to the end. The gimmick? Not all doors are breakable, and the number of doors in each gate decreases as players approach their goal.
In order to secure your place in the next round and qualify from Door Dash, the best strategy is to stay a little further back from the pack. Testing the odd door with a jump isn't a sure-fire loss, but get two guesses wrong in a row and you're significantly behind the pack.
Watch carefully to see which doors are opening as you lag behind slightly, but not enough to be in the bottom half of players. Enough fellow jellybeans will be getting stuck on the doors to ensure that you'll be qualifying this round.
On the final door, once you know which is the right call, use your dive to cover a little bit more distance before the side down to the finish line. In the end, it's all about who is closest to the goal, so make sure to out-jump your opponent before the final sprint.
Quick Tips for Door Dash
Stay in the top 1/3rd of runners
Only test one door before running for an opening
Dive on the final slide
Fall Guys is available now on PlayStation 4 and PC. PlayStation Plus members can download it for free this month.