Now that Fall Guys has finally released, over 1.5 million players have entered the fight for first place in the wacky battle royale-style game. Playing a
series of minigames
with the aim to be the last jellybean standing at the end of it all, there's a lot to learn if you want to be the best. Here's how to win at Gate Crash.
How to win Gate Crash
In Gate Crash, players must race to the end of the stage, with a series of moving gates most infamously blocking their path. Rising doors will slow players from making it to the finish line, so timing is everything in this party game.
When approaching the gates, try heading for one that is on the ascent when you're still a few steps away. By the time you make it to the gate, if you've timed it correctly, the door will have lowered again and you can hop over. Jumping doesn't slow your speed in Fall Guys, so be sure to use it when crossing a gate, just in case.
In a last-ditch situation, use your dive in the air to give your customised jellybean a little extra boost. During a diving animation, the Fall Guy will raise his legs as well, giving you a bit of extra space to work with.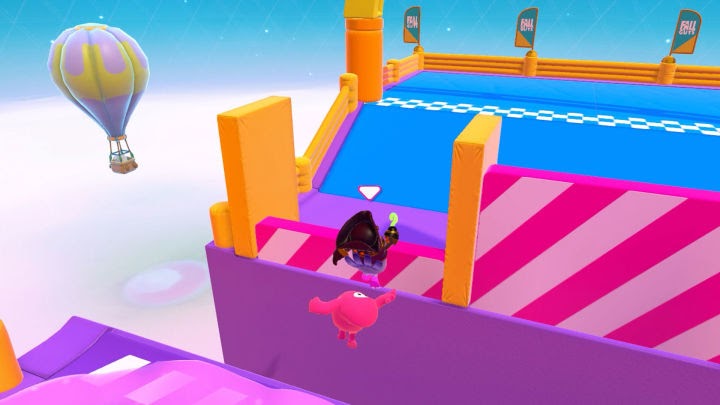 (Picture: IGN)
Later, sliding objects will appear in front of the doorways. Getting hit by one of these will throw you back and cost you important momentum so avoid at all costs. Finally, players will come across a slippery slope with a gap at the end of it. Failing this final gate jump will cost you some time, so it's essential that you time things correctly.
Employ the same strategy as last time, heading for an ascending gate, but this time make your choice when significantly further away. If you have to retry, the race may well already be over.
Quick Tips
Always aim for a gate that's going up when committing to your run
Dive to lift your legs
Be extra sure about your final jump