The month of August 2020 is well and truly Fall Guys: Ultimate Knockout's, since its release on the 4th the game has become a phenomenon. Over 2 million have been sold through Steam, and over 23 million hours have been watched on Twitch with some of the platform's most recognisable personalities, like TimTheTatman and Dr Lupo, having found themselves weaved into the title with the help of the canny work of the social media team at Mediatonic. Such is the game's impact on the zeitgeist that companies are clamouring over themselves to align themselves with the game.
And for good reason, the game is just unbridled joy, challenging, fun, and perhaps its biggest success, certainly for an online game, completely devoid of toxicity.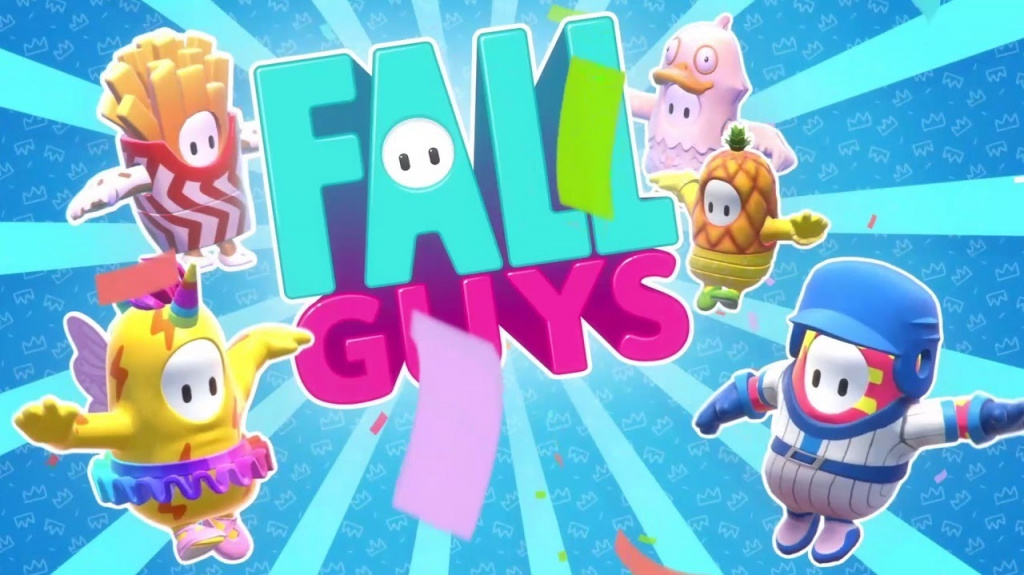 (Picture: Mediatonic)
In terms of updates to the game since its release, there hasn't been much to shout about, with just a patch or two to iron out some bugs, and if you were expecting something spicier in the Spicy Hot Fix, you will be sadly mistaken.
No, this is another small patch but it does have a few bug fixes and quality-of-life additions that should make the game an even more enjoyable experience, like team games no longer being selected for a round if there would be uneven teams.
No longer will you have to scramble through the jelly beans to find your mates, with Spectator mode now automatically following anyone in your party. Crashes should be much less frequent, with Mediatonic claiming that they have fixed the top five most frequent cause of crashes. For the full list of changes and fixes refer to the patch notes below.
There is no scheduled release date for the Spicy Hot Fix but the developers have told players to expect it sometime this week.
For those that are absolutely desperate for more content though you are in luck, Season 2, which is widely expected to see a new "battle pass" and possibly a trial will be revealed on Thursday this week, as part of The Game Awards. The broadcast will start at 8 pm CEST / 2 pm ET / 111 am PT.
Fall Guys Spicy Hot Fix patch note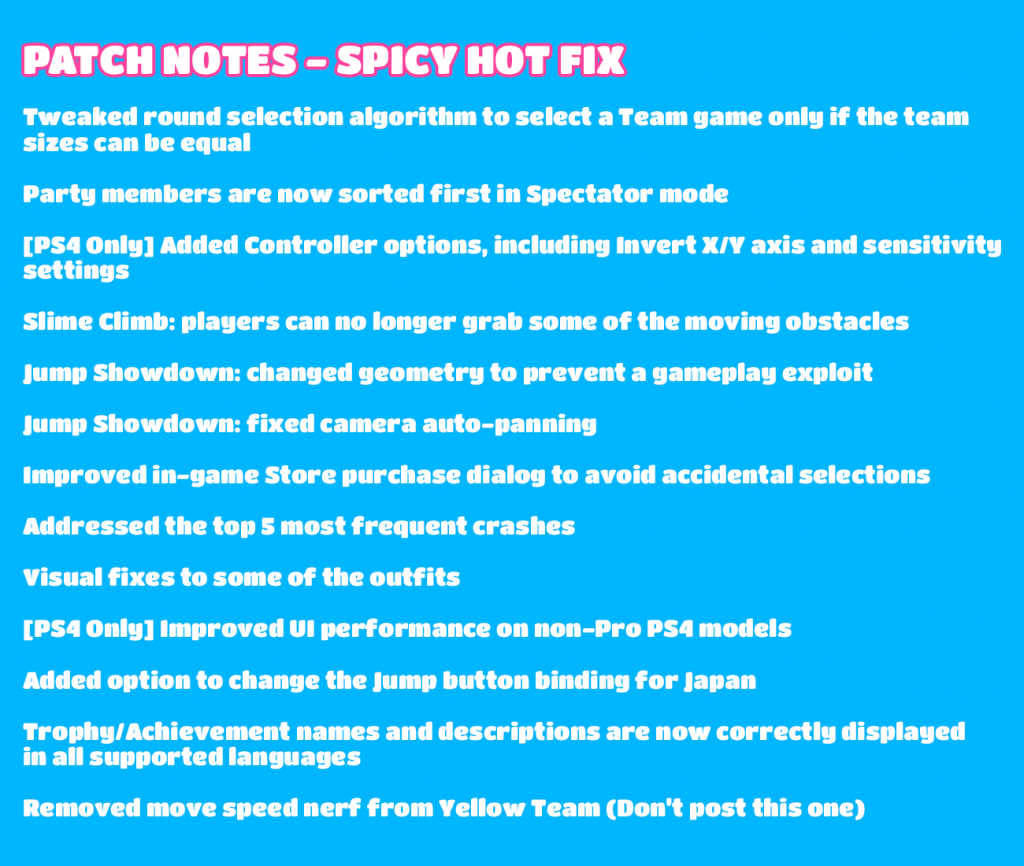 (Picture: Mediatonic)