Stream sniping is a common occurrence big broadcasters have to deal with regularly every time they decide to jump into a multiplayer game.
For those out of the loop, stream sniping refers to the act of joining the same lobby while watching the live feed of the streamer, creating a naturally unfair advantage.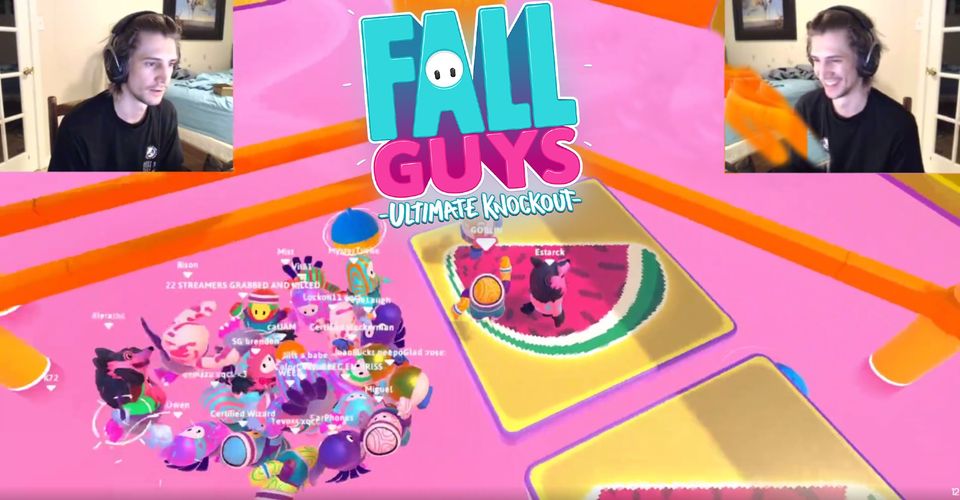 (Photo: Twitch.tv/xQcOW)
The act of people trying to get their five seconds of fame by ruining a game can become annoying, however, Félix "xQc" Lengyel just put a masterclass into how to deal with this inconvenience.
During one of his many Fall Guys sessions, the battle royale indie that's become a resounding success becoming the best performing non-AAA game on Twitch, the streamer was looking for an elusive win while trying to avoid the swarm of stream snipers in the Perfect Match minigame.
Read More: Fall Guys player discovers insane Hex-A-Gone strategy
"They're all just copying dude, copycats," xQc said as almost the entire lobby followed him around the platforms. In a big-brained play, the Canadian started shouting fake call outs, resulting in the elimination of almost everyone in the match.
"You wanna copy? It it what it is! You never know!" would add after his successful rouse.
For more on Fall Guys, check out how streamer ConnorEatsPants got the best out of a hacker.