The Mohammed bin Salman charity foundation "Misk" announced it has made a "strategic investment" in Japanese video game publisher SNK.
This investment is around SAR 813 million ($US 216.5 million) to acquire an initial 33.3% stake in the company.
The not-for-profit organisation has plans to acquire an additional 17.7% stake in SNK in the future, which will increase its ownership to 51%.
The foundation says that this is "a strategic investment that reinforces the MiSK Foundation's commitment to empowering Saudi youth and demonstrates confidence in the online gaming sector."

SNK was one of the biggest Japanese publishers in the 90s (Picture: SNK)
MiSK Foundation and SNK previously worked together on joint projects in animation and video games, including exchange programs for young Saudis who visited Japan, where they were learning about programming and game development at SNK.
The news of this rather strange agreement has spread on social media and internet forums, with loosely translated Japanese and Korean news articles about the investment, before it was officially announced when the statement from the foundation was released.
The SNK (Shin Nihon Kikaku) was once one of the biggest Japanese publishers in the 90s. The company's decline started around the turn of the century, and they were going through hard times for almost 15 years, including bankruptcy and several changes of ownership.
In recent years, they have become relevant again with the release of The King of Fighters XIV in 2016 and the 12th entry in the Samurai Shodown series in 2019.
In the same year, Fatal Fury protagonist and The King of Fighters character Terry Bogard was added as a playable character to Super Smash Bros. Ultimate.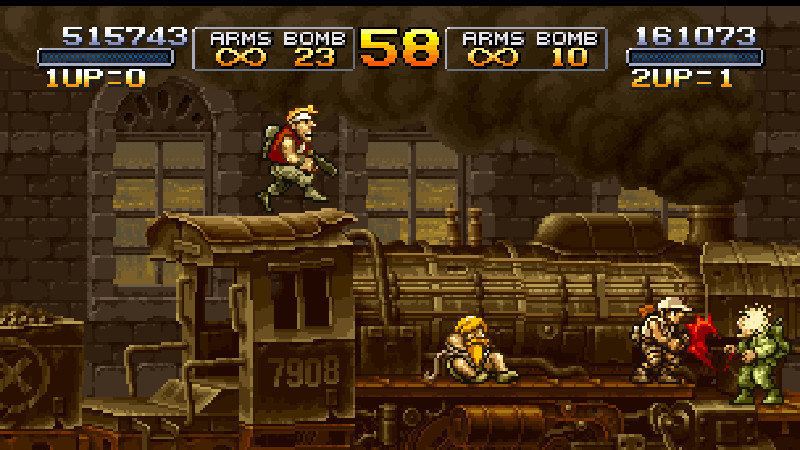 Besides fighting games, SNK is best known for their Metal Slug series (Picture: SNK)
The investment from the Mohammad bin Salman Charity Foundation is likely to spark controversy in the FGC community and within the western audience in general, given the reputation of Saudi Arabia, and the poor state of human rights in the country, which is considered to be one of the worst in the world.
Earlier this year BLAST Premier and Riot Games have faced a huge backlash over their controversial deals with NEOM, the megalomaniacal city-building project in Saudi Arabia, which is also a project supported by the crown prince Mohammed bin Salman.
Following the backlash, both companies have decided to withdraw from those deals.