Community Effort Orlando (CEO) made a stellar return as one of the biggest fighting tournaments in the world hosted thousands of fans eager to be back competing in an offline setting.
A few rotten apples tried to ruin the fun for CEO 2021 attendants, but not even a tasteless fire alarm prank could suck out the excitement of an entire community that was hit hard by the COVID-19 pandemic for the past 18 months.
With some of the most notable fighting games on display, from new releases like Guilty Gear: Strive to all-time classics such as Ultimate Marvel vs Capcom 3, there was something for every type of fighting game fan to enjoy and rave about. 
Who ended up coming out on top you wonder? Look no further, here is the full list of CEO 2021 winners and top placing players. 
Who won CEO 2021?
There were a total of 10 events taking place at CEO 2021, here are all the results.
Smash Ultimate Top 8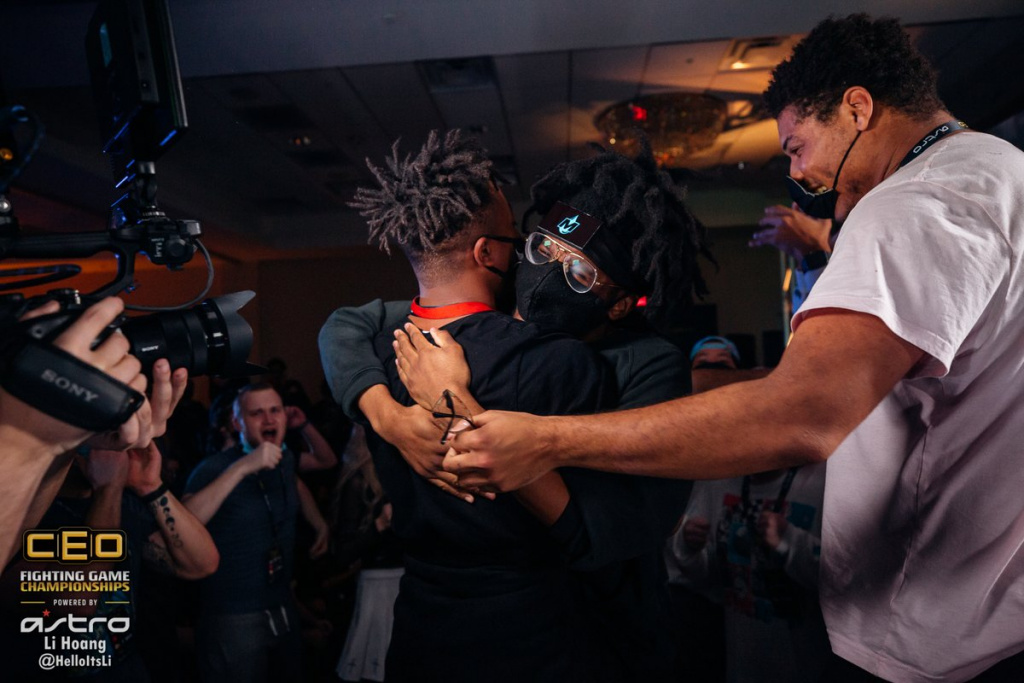 1st.- Kola
2nd.- Glutonny
3rd.- MuteAce
4th.- Fatality
5th.- Zomba
5th.- MVD
7th.- Myran
7th.- ESAM
Tekken 7 Top 8
1st.- Arshlan Ash
2nd.- Anakin
3rd.- Book
4th.- KHAN
5th.- Genghis D0n
5th.- Kaizur
7th.- Shadow 20z
7th Farzeen
BBTAG Top 8
1st.- LLon_nu13
2nd.- ZeroShadowBlood
3rd.- YOGAMEWIZARD
4th.- Monkey4012
5th.- raiden
5th.- TectalEastside
7th.- Rox
7th.- YoFavScrub
Dragon Ball FighterZ Top 8
1st.- Dismantlex
2nd.- LegendaryyPred
3rd.- Ksack
4th.- JaazzRap
5th.- Adrian Riven
5th.- Ajax Fidelity
7th.- NYChrisG
7th.- HookGangGod
Street Fighter V Top 8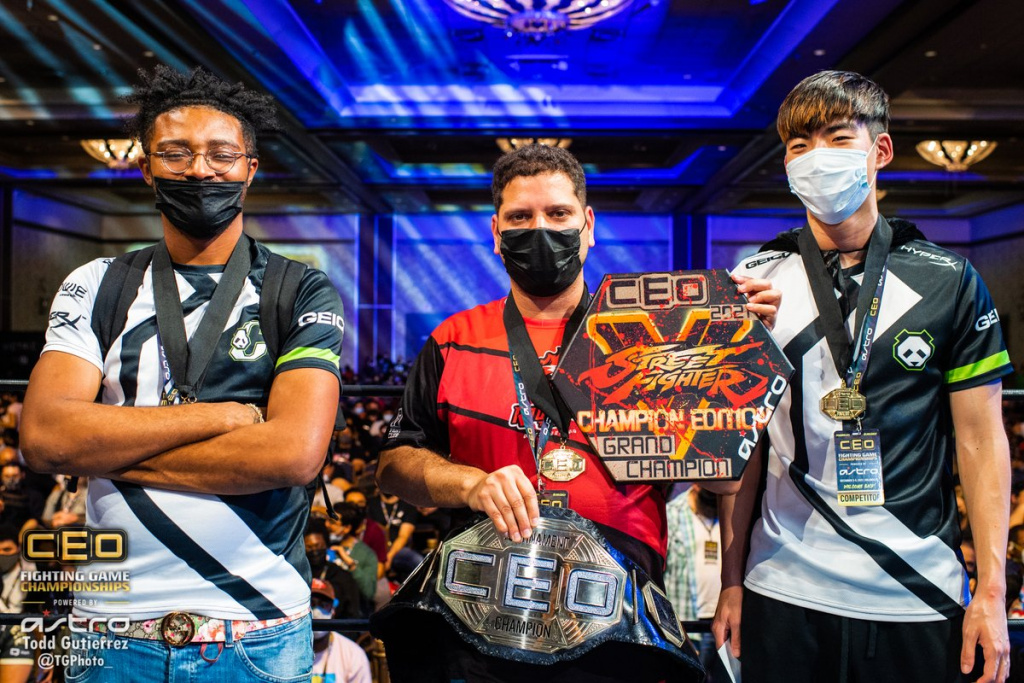 1st.- Mono
2nd.- Punk
3rd.- Nephew
4th.- Chris T
5th.- JOE UMEROGAN
5th.- NYChrisG
7th.- Nigel E.X
7th.- Docta Afrikan E.X
Mortal Kombat 11 Top 8
1st.- Scorpionprocs
2nd.- Nicolas
3rd.- ELCucuyFGC_
4th.- POPTAR964
5th.- Yadriel-el-punk
5th.- KingGambler
7th.- Denzell J Terry
7th.- TheMightyUnjust
Skullgirls Top 8
1st.- Dekillsage
2nd.- Cloud
3rd.- Turvon
4th.- Lorenzo Bomber
5th.- Winnie
5th.- Gelato
7th.- ShadeMoneh
7th.- FuLLBleeD
Granblue Fantasy: Versus Top 8
1st.- Ren
2nd.- ZomBmu
3rd.- Gandido
4th.- EdGoneBad
5th.- Teiga
5th.- Diaphone
7th.- Shuaboo
7th.- Kilo
Ultimate Marvel vs Capcom 3 Top 8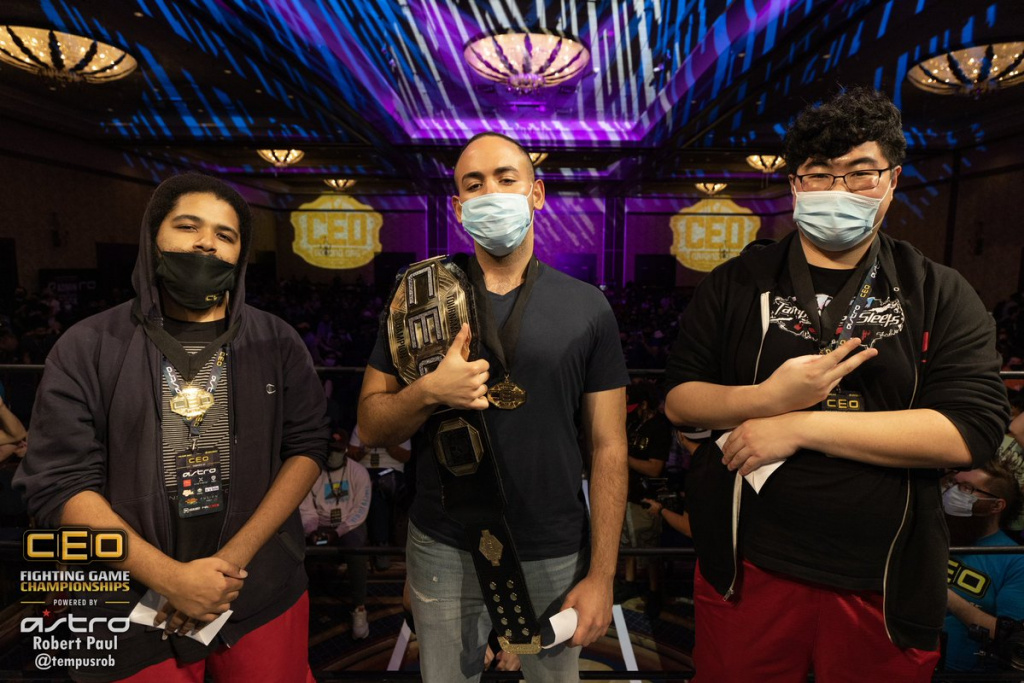 1st.- RayRay
2nd.- Jason_Gamedev
3rd.- Escalante
4th.- Punk
5th.- Romora
5th.- DEAD X PRIDE
7th.- Not Enough Damage
7th.- ranmasama
Guilty Gear: Strive Top 8
1st.- K7 Showoff
2nd.- Remi Celeste
3rd.- Kizzie Kay
4th.- Punk
5th.- TempestNYC
5th.- Aiden Shine
7th.- Diaphone
7th.- Idiosyncrasy
For more on all things FGC, check out our dedicated fighting game section. 
Featured image via CEO.