Due to what can be described as a stroke of genius, EA Sports helped Ajax vs PSV, one of the Eredivisie's (Netherlands' top-flight football league) most important rivalries, become the most watch match in the history of the competition, according to ESPN.
The sports network shared that a total of 1.46 million fans watched the clash between both Dutch titans this past 10th January. The reason? FIFA 21's Showdown SBC cards for both Donyell Malen and Sean Klaiber.
Special and available for a very limited time, the Showdown cards are built around upcoming important matches in the world of football, with Ajax vs PSV being the first selected game.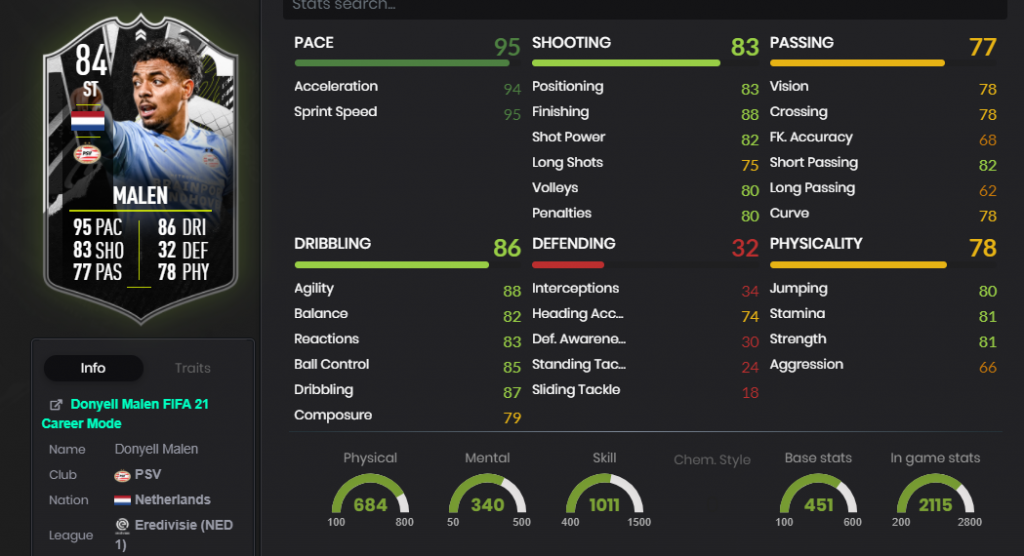 Malen Showdown stats (Picture: FUTBIN)
On top of having increased stats from base cards right out of the gate, the result of the match determines whether they get an extra boost. The player of a winning squad gets a +2 OVR boost, and in the case of a draw, both cards receive a +1 boost.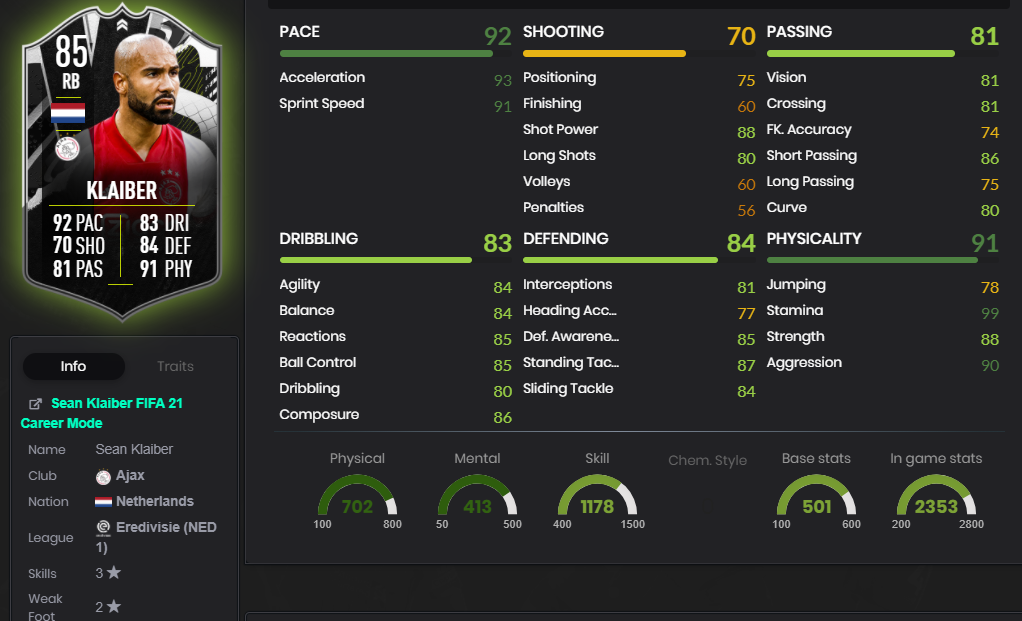 Klaiber Showdown stats (Picture: FUTBIN)
As it turns out, with the final result being a 2-2 draw, fans ended up relatively happy as they all got a decent upgrade to both cards.
It'll be interesting to see which match EA Sports will pick as their next Showdown SBCs and whether the Ultimate Team effect continues moving forward.