Soon after FIFA 21 unveiled the Headliners Ultimate Team cards, fans got excited at the prospect of getting their hands on them.
These dynamic items have different ways to improve their stats. Right out of the gate, they have increased stats over the current best card available for the player in question (whether it's a base card or IF). If the player receives another in-form card, the Headliners will improve as well in order to maintain its status as the better card.
On top of this, if the club the player is a part of manages to get four straight wins in their domestic league, the Headliners will receive a one-time permanent upgrade, meaning it can potentially stay two updates above its next best iteration.
With all this said, we're sure you're eager to find out how to get your hands on Riyad Mahrez via this special Headliners SBC. Here's everything you need to know.
As always, shoutout to FUTBIN for their amazing squad creation tools.
Riyad Mahrez Headliners - Stats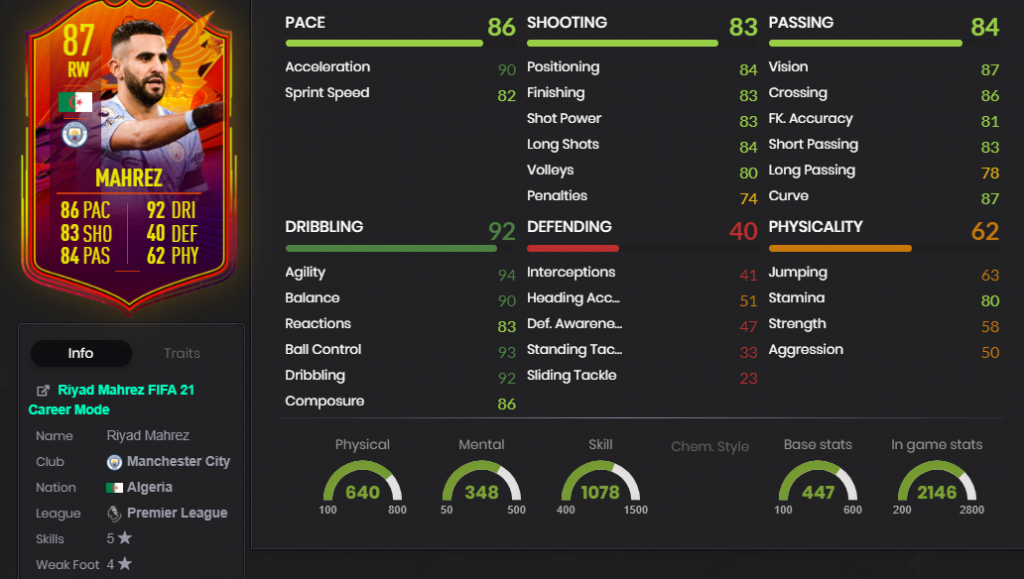 (Photo: FUTBIN)
As you can see, the Mahrez Headliners card already has some massive eye-catching attributes that make him worth the investment.
Being a right-winger with 90 Acceleration, 86 Crossing, 92 Dribbling, 93 Ball Control, 94 Agility, 84 Long Shots, and 83 Finishing, you got all the bases covered.
Now, as a Manchester City player, getting the four-win boost is highly likely, so rest assured you'll get an even better card down the line.
Riyad Mahrez SBC- Requirements and cheap solution
To complete this SBC, you'll need to exchange a single squad. Make no mistake, however, it is rather expensive.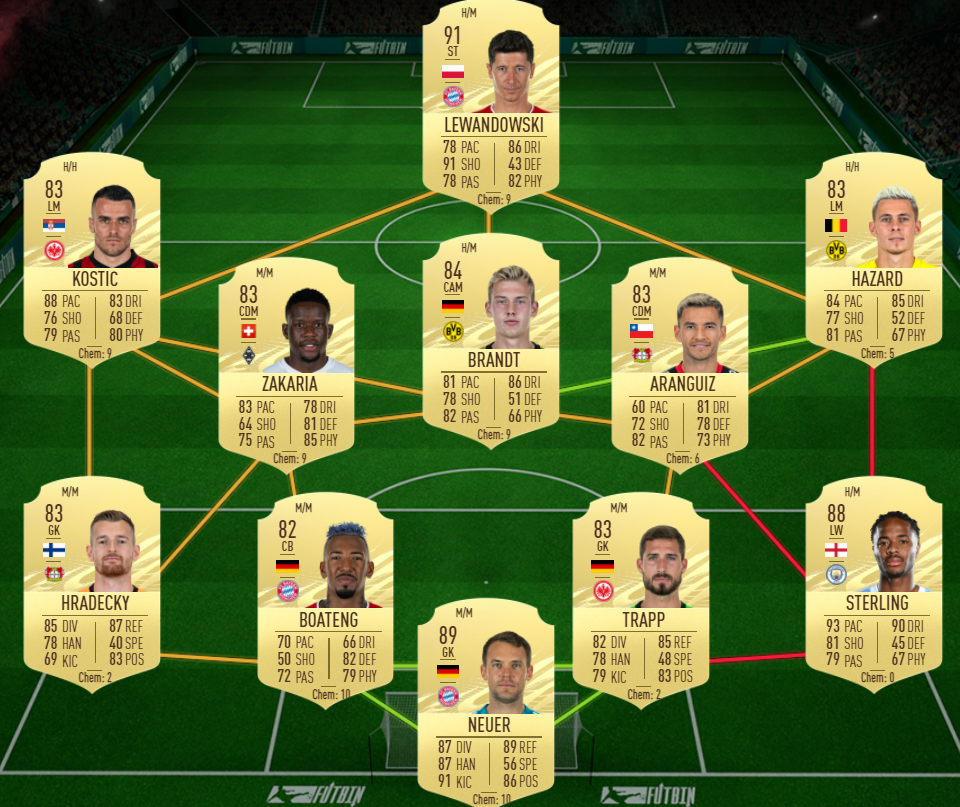 (Photo: FUTBIN)
Number of players from Premier League: Min 1
Squad Rating: Min 86
Team Chemistry: Min 70
Number of players in the Squad: 11
Cost: 209,000-241,000 Coins