EA Sports is giving Ultimate Team fans end of the year Squad Building Challenges that pack a few surprises, with the Freeze SBCs being stat and role-changing cards for some of the most important players in football right now.
We've seen left-backs turned strikes like José Gaya, and now, FIFA 21 presents us a right-back turned centre-back, as Aaron Wan-Bissaka takes the spotlight.
The Manchester United 23-year-old has had to fill different positions under manager Olé Ggunnar Solskjær, and the developers at EA Sports have taken notice of his versatility, bringing this challenge for players to complete as a result.
So, want to know how to get your hands on this card, how good he is, and more? Let's take a look at everything you need to know down below.
Huge shoutout to FUTBIN for their amazing squad creating tools.
Aaron Wan-Bissaka Freeze in-game stats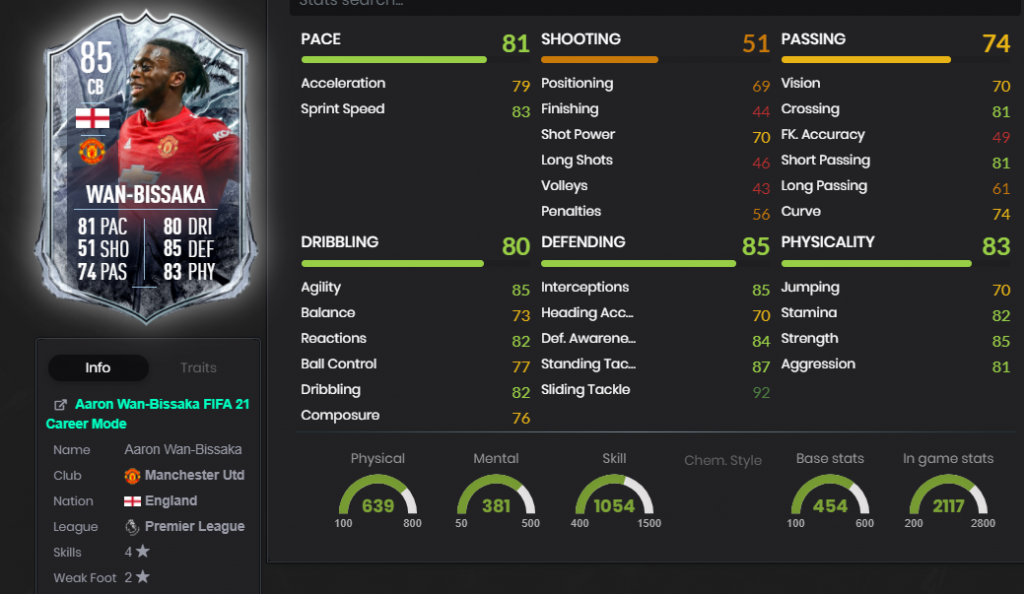 (Picture: FUTBIN)
With an 85 OVR, the Wan-Bissaka card boasts some impressive stats across the board, even if he doesn't immediately strike you as a must-have card.
All his defensive stats are very serviceable, Interceptions (85), Def. Awareness (84), Standing Tackle (87) all sit in the mid-80s, with his Sliding Tackle shining as his best attribute with a 92.
In terms of his physicality, his Jumping (70) is a massive weak spot in the entire card, as a CB, aerial duels could become an issue in the long-run. This could be compensated with 85 on Strenght, so it seems Wan-Bissaka can still get an edge during one-one-one situations.
Wan-Bissaka Freeze SBC - cheap solutions
There's a total of three squads you need to build to win this special card. Here's all the cheapest solutions possible:
Manchester United SBC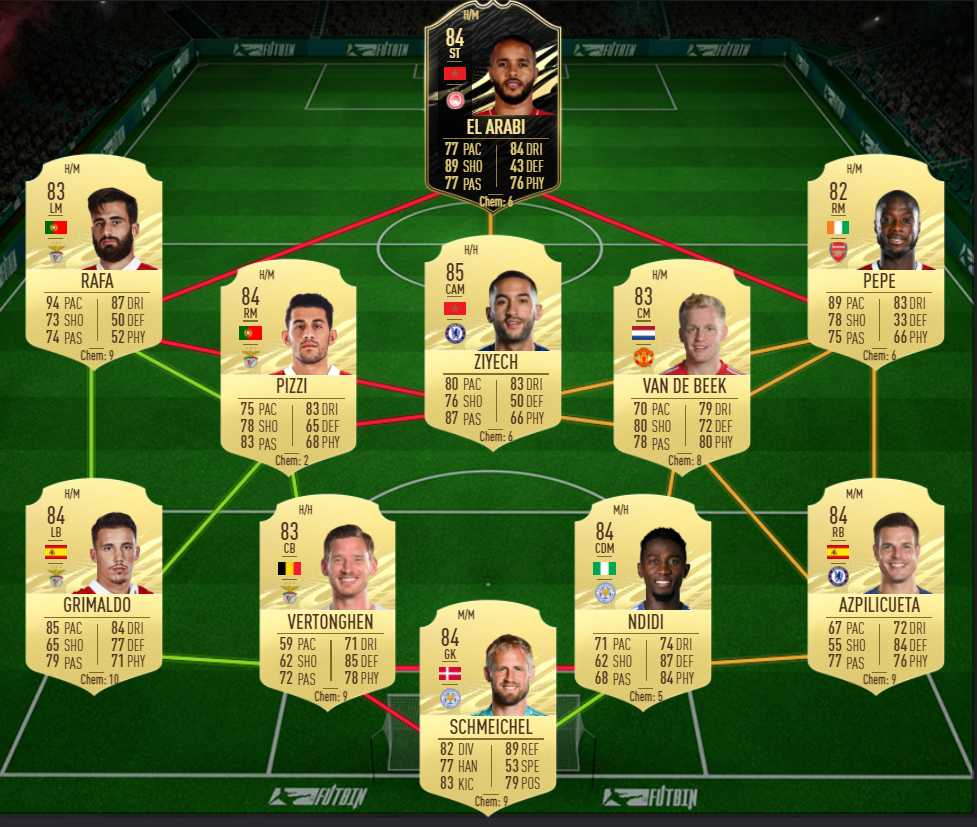 (Picture: FUTBIN)
Number of players from Manchester Utd: Min 1
IF + FUT-CHAMP Players: Min 1
Squad Rating: Min 84
Team Chemistry: Min 75
Number of players in the Squad: 11
Cost: 67,000-70,000 Coins
National Duty SBC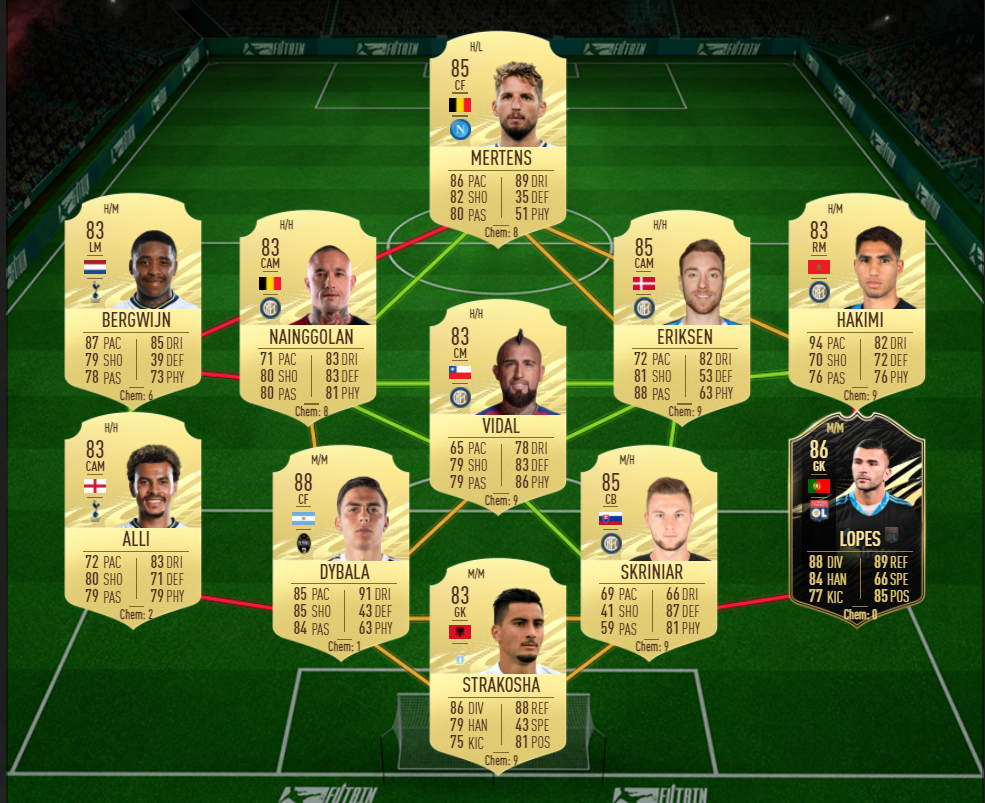 (Picture: FUTBIN)
Number of players from England: Min 1
IF + FUT-CHAMP Players: Min 1
Squad Rating: Min 85
Team Chemistry: Min 70
Number of players in the Squad: 11
Cost: 124,000-142,000 Coins
Premier League SBC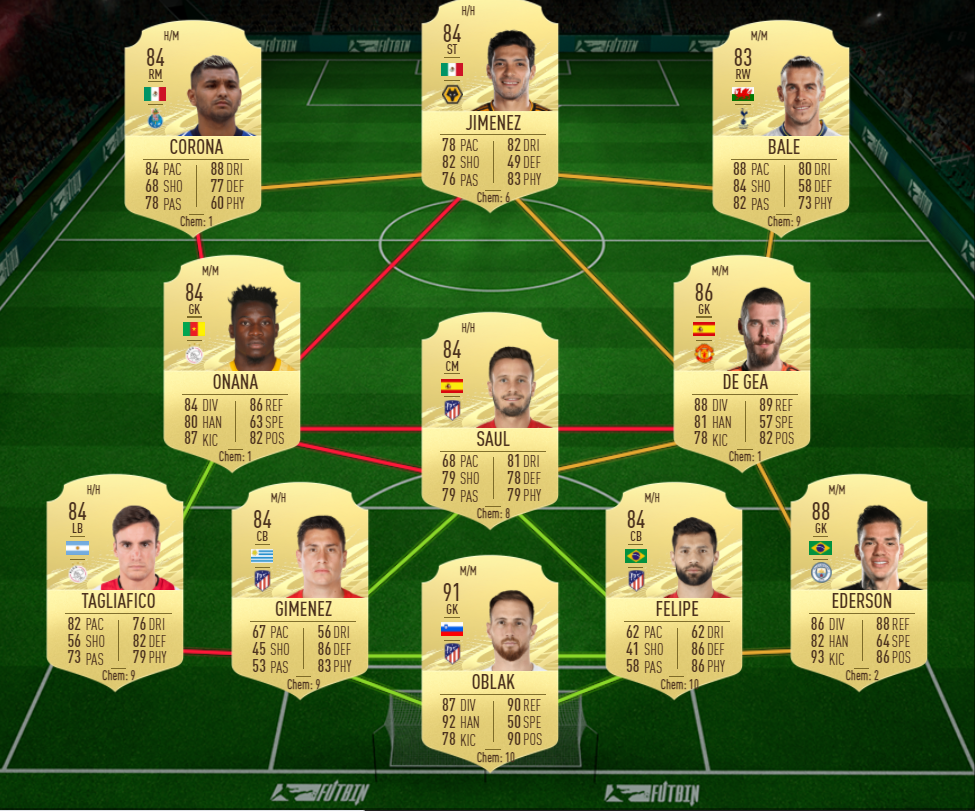 (Picture: FUTBIN)
Number of players from Premier League: Min 1
Squad Rating: Min 86
Team Chemistry: Min 65
Number of players in the Squad: 11
Cost: 172,000-192,000 Coins