EA Sports is giving Ultimate Team fans end of the year Squad Building Challenges that pack a few surprises, with the Freeze SBCs being stat and role-changing cards for some of the most important players in football right now.
We've seen right-wingers turned centre-backs like Jesús Navas, and now FIFA 21 gives us another winger, this time reengineered as a left-back in the form of an Adama Traoré Freeze card.
The 24-year-old spent his formative years at Barcelona, something that wouldn't cross your mind by looking at his physique and style of play nowadays. He even played a few matches in the Champions League and LaLiga for Los Culés before joining the Premier League with Aston Villa.
After jumping from Villa to Middlesborough, he rose to prominence while at Wolverhampton Wanderers, thanks to his imposing strength and speed.
So, want to know how to get your hands on this card, how good he is, and more? Let's take a look at everything you need to know down below.
Huge shoutout to FUTBIN for their amazing squad creating tools.
Adama Traoré Freeze - Stats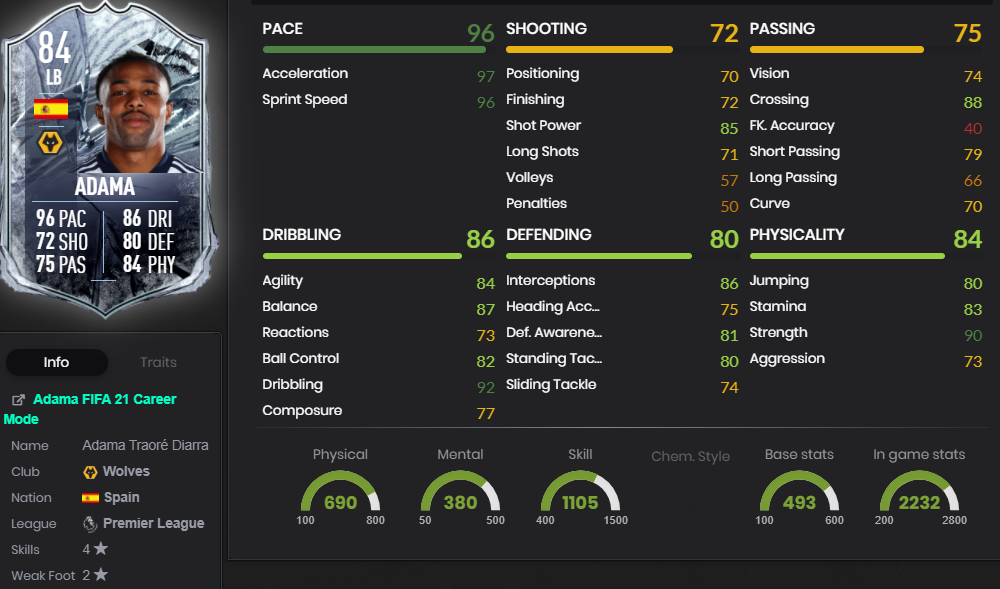 (Picture: FUTBIN)
As an offensive-oriented left-back card, Adama Traoré Freeze doesn't particularly excel when it comes to defensive duties, with Interceptions (86) shining as his best attribute, meanwhile, key areas such as Standing Tackle (80) and Defensive Awareness (81) are not top-tier.
Of course, when you look at Traoré, you'll probably prioritize stats like Acceleration (97), Sprint Speed (96), Dribbling (92), Strength (90), and Crossing (88), which as you can see, are almost all in the high-low 90s, with his Crossing just shy of breaking into that threshold.
Adama Traoré Freeze SBC - Cheap solutions
For this Squad Building Challenge, you'll need to create two separate squads with unique requirements, costs, and rewards.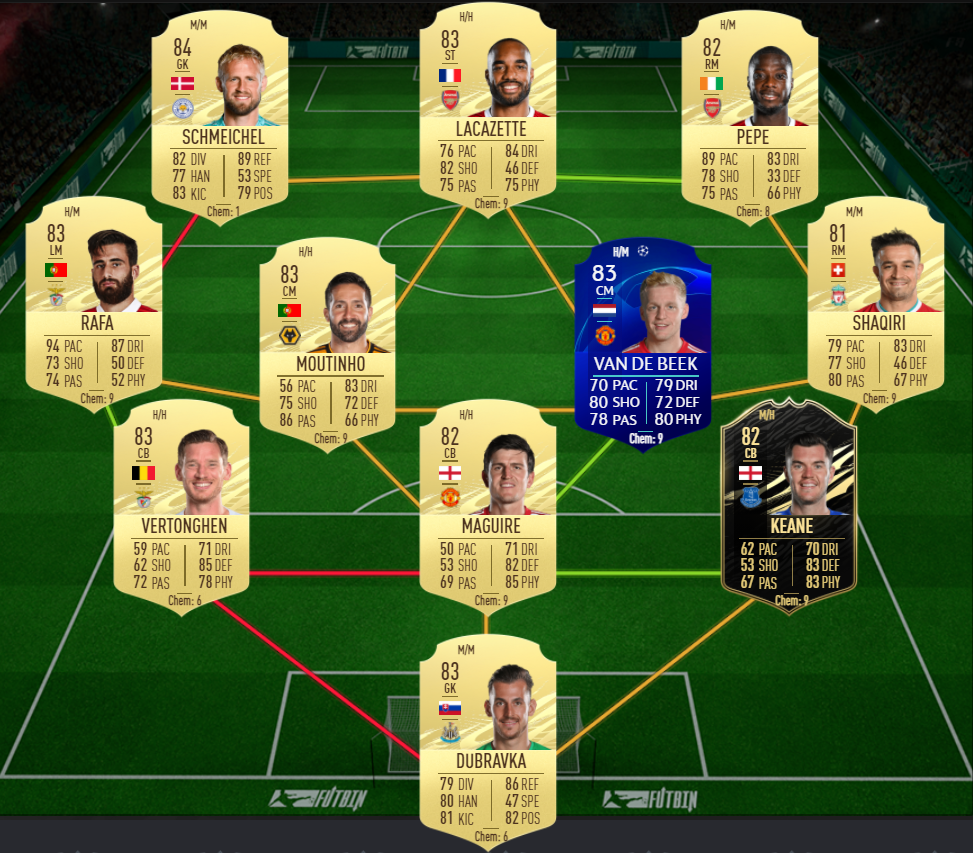 Number of players from Wolves: Min 1
IF + FUT-CHAMP Players: Min 1
Squad Rating: Min 83
Team Chemistry: Min 80
Number of players in the Squad: 11
Cost: 29,000-32,200 Coins
Reward: Prime Electrum Players pack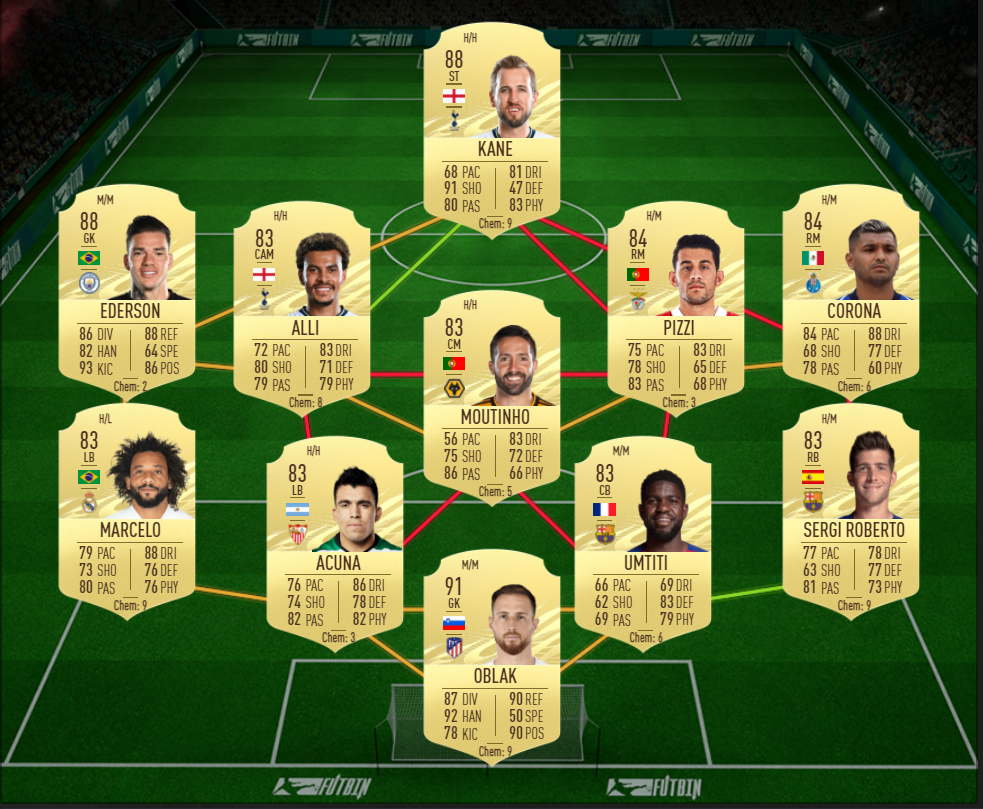 Number of players from Premier League: Min 1
Squad Rating: Min 86
Team Chemistry: Min 65
Number of players in the Squad: 11
Cost: 178,000-198,000 Coins
Reward: Prime Mixed Players pack