EA Sports is giving Ultimate Team fans end of the year Squad Building Challenges that pack a few surprises, with the Freeze SBCs being stat and role-changing cards for some of the most important players in football right now.
We've seen left-backs turned strikes like José Gaya, and now, FIFA 21 presents us a right-winger/right-back turned centre-back, as Jesús Navas takes the spotlight.
The 35-year-old veteran has spent the majority of his career with his childhood club of Sevilla, winning three Europa League trophies in the process, but also had a lengthy five-year spell with Manchester City, where Navas would lift the Premier League title in 2014.
So, want to know how to get your hands on this card, how good he is, and more? Let's take a look at everything you need to know down below.
Huge shoutout to FUTBIN for their amazing squad creating tools.
Jesús Navas Freeze in-game stats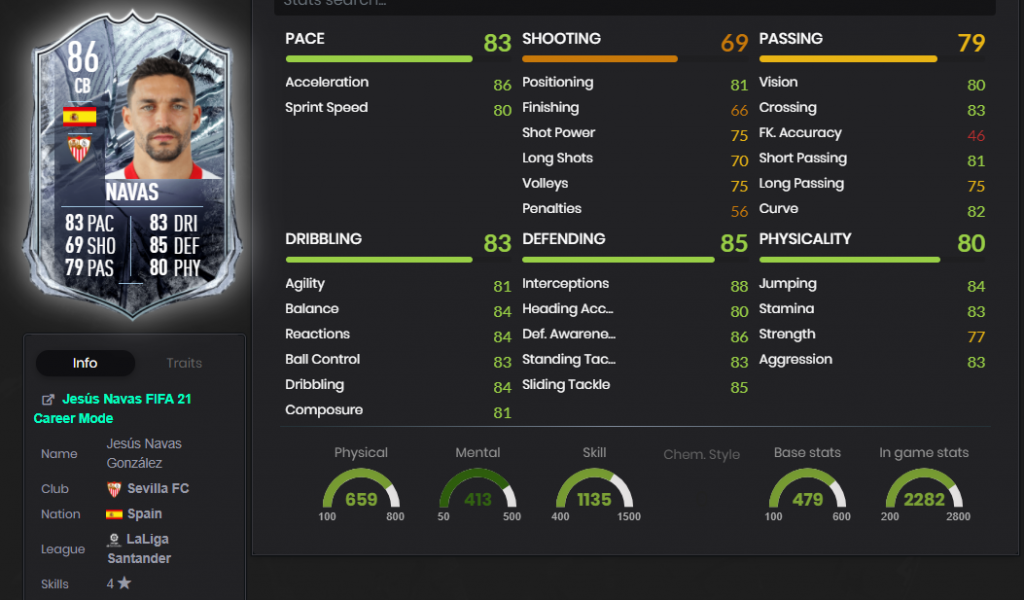 (Picture: FUTBIN)
Turning the usually speedy right-winger into a centre-back means you'll have a solid option when it comes to Acceleration (86) and Sprint Speed (80), not only that, Navas boasts a 4-star rating on his Skills, which on top of decent Ball Control (83), Dribbling (84), and Short Passing (81), makes him the perfect choice for players that like to start their attacks from the back.
His defensive stats are good enough to be considered for a top-tier squad, with all hovering around the mid-80s for the most part, having an 88 in Interceptions as his biggest attribute.
The one thing Navas will struggle with is aerial duels. Yes, he's got 84 in Jumping, but he's only 172cm (5'8"), and his Strength (77) isn't particularly high for a defender.
Jesus Navas Freeze SBC - Cheap solutions
To obtain this card, you'll need two different squads, here are a couple of cheap rosters to create.
LaLiga SBC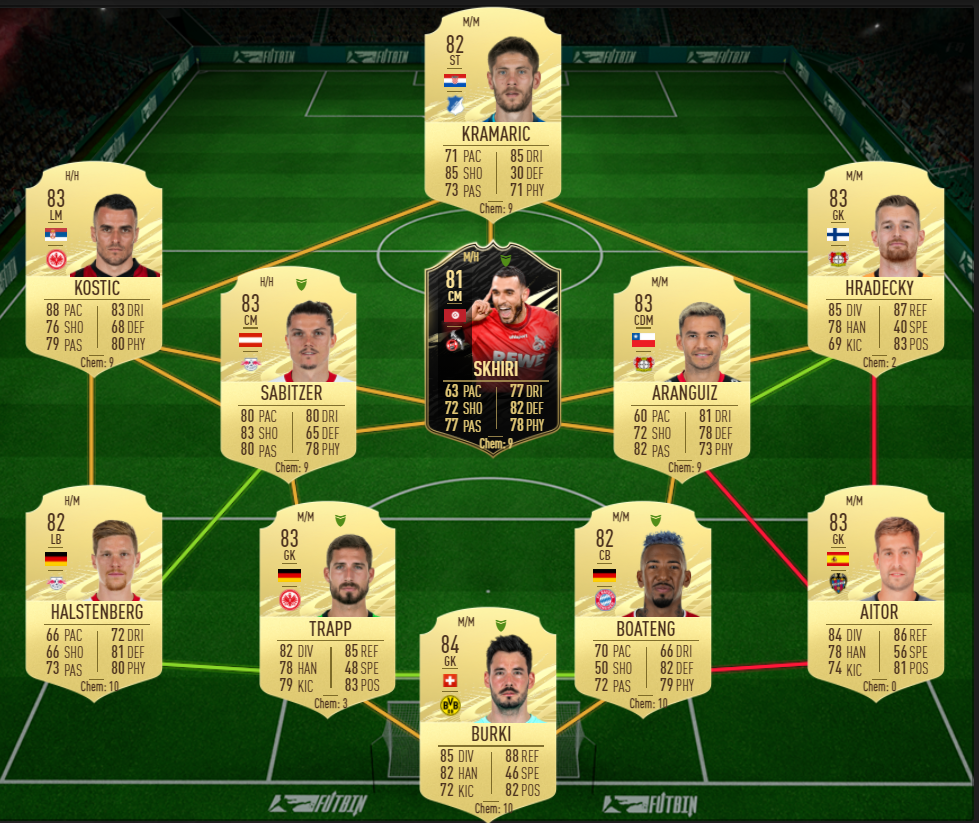 (Picture: FUTBIN)
Number of players from LaLiga Santander: Min 1
IF + FUT-CHAMP Players: Min 1
Squad Rating: Min 83
Team Chemistry: Min 80
Number of players in the Squad: 11
Cost: 26,100-26,500 Coins
Reward: Gold Players Pack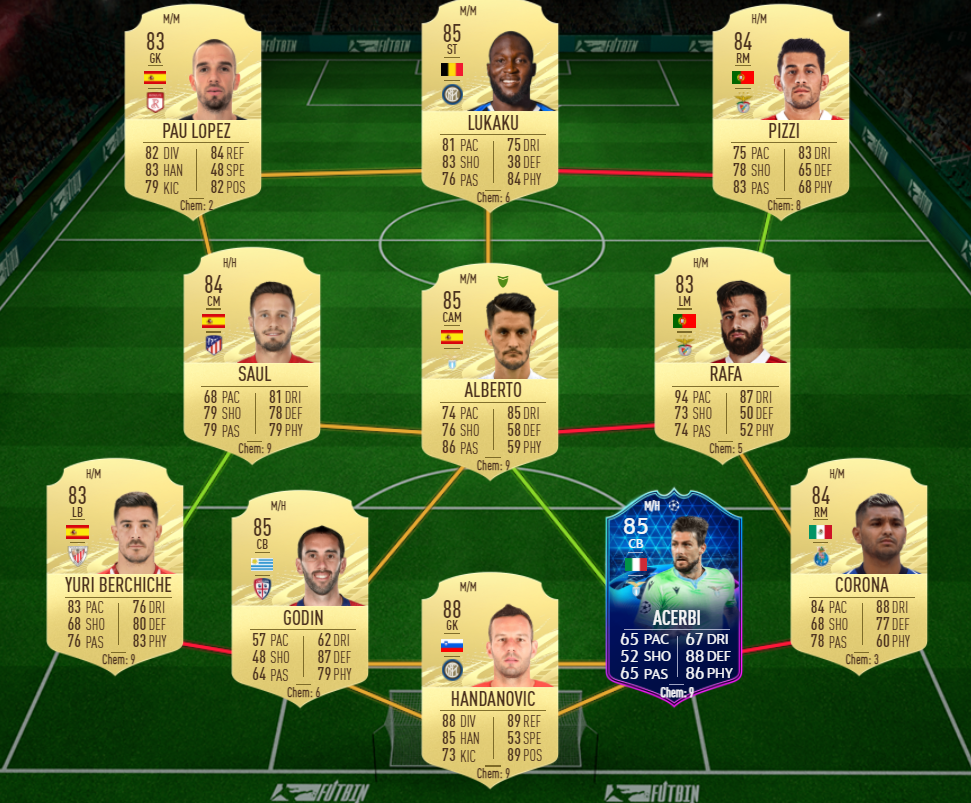 (Picture: FUTBIN)
Number of players from Spain: Min 1
Squad Rating: Min 85
Team Chemistry: Min 75
Number of players in the Squad: 11
Cost: 105,300-122,000 Coins
Reward: Primed Mixed Players Pack