Sixteen of the best FIFA 21 players in England will be competing over two days to earn their place on England's eLions squad. Those four players will get the chance to pull on the shirt and represent their country at the 2021 FIFA eNations Cup to be held later this year.
But it starts here with previous eLions, Donovan "Tekkz" Hunt and Tom Leese, back as they attempt to hold on to their places and they will be joined by hopefuls that have got here through a series of qualifiers.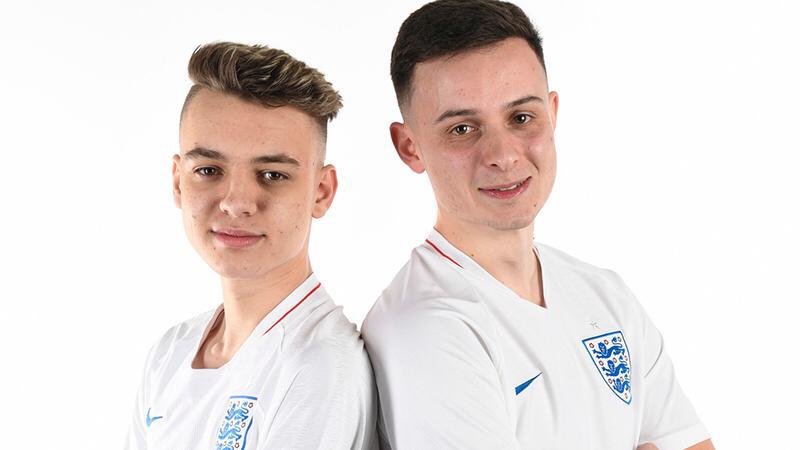 Tekkz (right) and Tom (left) will hope to retain their place in the eLions squad. (Picture: The FA)
Those names include previous world champion Spencer "Gorilla" Ealing and Man City duo Ryan Pessoa and Shaun "Shellzz" Springette.
Casting the tournament will be FIFA esports' Brandon Smith and Richard Buckley who will be joining host Rachel Stringer.
Former England defender Joleon Lescott will also join the broadcast for Friday's Xbox final.
"I've been following FIFA esports for a while and the standard of players we have in this country is unreal," Lescott said.
"It's great to see the FA's commitment to showcasing English esports talent and diversifying their content offering for the younger generation of fans with live-streamed tournaments like this one. Hopefully, England can go all the way in the eNations Cup."
eLions 2021 - schedule
The tournament will kick off on the 11th February with the PlayStation bracket before wrapping up on the 12th for the Xbox participants. The action will start at 3.45 pm GMT each day and can be watched live on England's official Twitch channel.
PlayStation bracket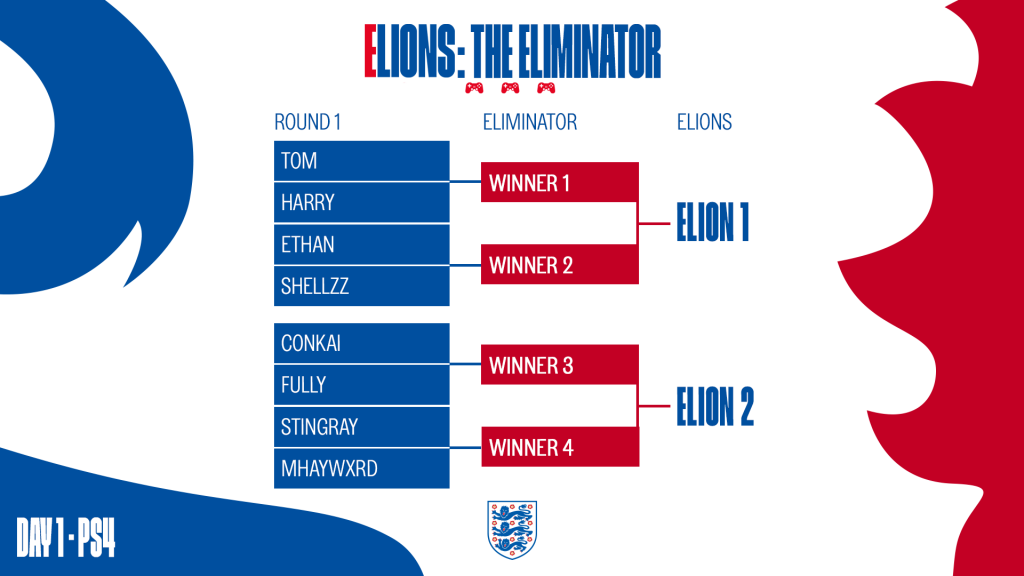 Xbox bracket
Format
Knock-out tournament

Single-elimination bracket (one loss and your out)

Two-legged games with extra time and penalties if necessary
Squad restrictions
Up to two of any combination of ICONs or TOTY Players (2 ICON or 2 TOTY or 1 ICON + 1 TOTY).
Up to two non-ICON/TOTY 90+ Players
Up to four non-ICON/TOTY 87 to 89 Players.
All other players must have an OVR rating of 86 or below.
Your goalkeeper has no restrictions and does not count towards these limits.
Prizes
As well as back-to-back FIFA 21 action, there will be giveaways including a 'Secret Lab' England branded gaming chair, signed England merchandise and EA SPORTS FIFA 21 in-game icons Including 1966 World Cup winning captain Bobby Moore, David Beckham, Steven Gerrard and Michael Owen.