Algeria really loves a technically sound attacking midfielder don't they? Feghouli, Bahrimi, Mahrez and you can now add Farid Boulaya to that list.
The no.10 has really found him grove at FC Metz in recent seasons and in January his performances were so good that he has duly been awarded the Ligue 1 Player of the Month.
🇩🇿🇩🇿🇩🇿🇩🇿🇩🇿🇩🇿🇩🇿🇩🇿🇩🇿🇩🇿🇩🇿🇩🇿🇩🇿🇩🇿

🙌 @FCMetz attacker @farid_boulaya is your @EASPORTSFIFA #POTM 🙌

🇩🇿🇩🇿🇩🇿🇩🇿🇩🇿🇩🇿🇩🇿🇩🇿🇩🇿🇩🇿🇩🇿🇩🇿🇩🇿🇩🇿#TropheesUNFP #FUT21 pic.twitter.com/CJtt7dhlK9

— Ligue1 English (@Ligue1_ENG) February 18, 2021
And that, of course, means he gets a special POTM card, available to those FUT players who complete his Squad Building Challenge (SBC).
Here is how to do it.
Note: All prices are courtesy of FUTBIN and are subject to change.
FIFA 21 Farid Boulaya POTM SBC - cheapest solutions
Thankfully there is just one SBC to complete to get your hands on Boulaya meaning you can complete this SBC for between 25k (PS) to 30k (PC) coins depending on your platform.
Requirements:
# of players from Ligue 1 Conforama: Min 1
IF Players: Min 1
Squad Rating: Min 80
Team Chemistry: Min 80
# of players in the Squad: 11
Solution #1

(Picture: FUTBIN)
Solution #2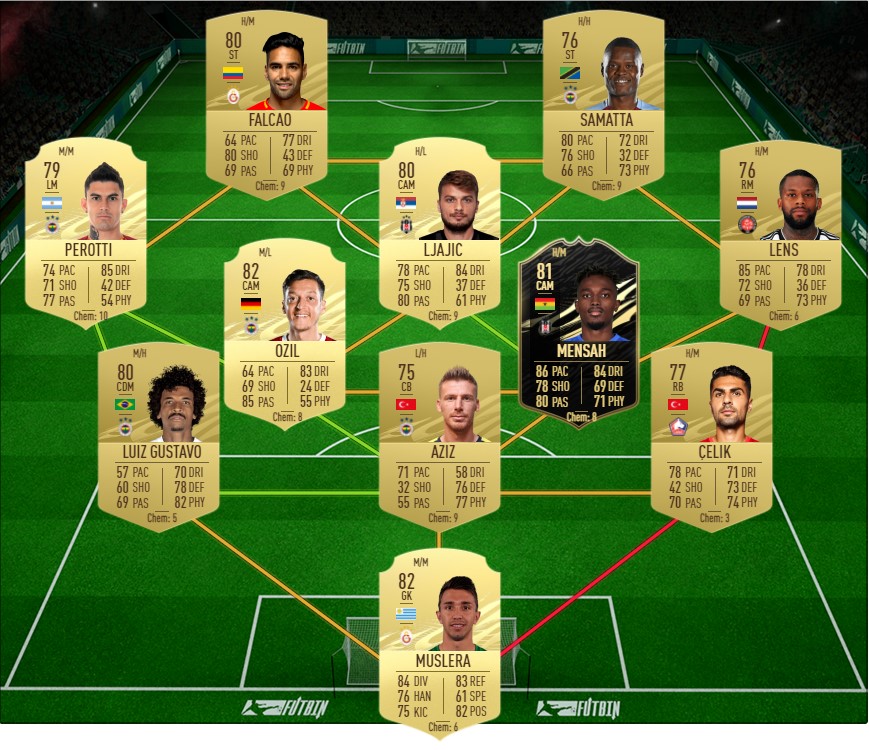 (Picture: FUTBIN)
Farid Boulaya POTM stats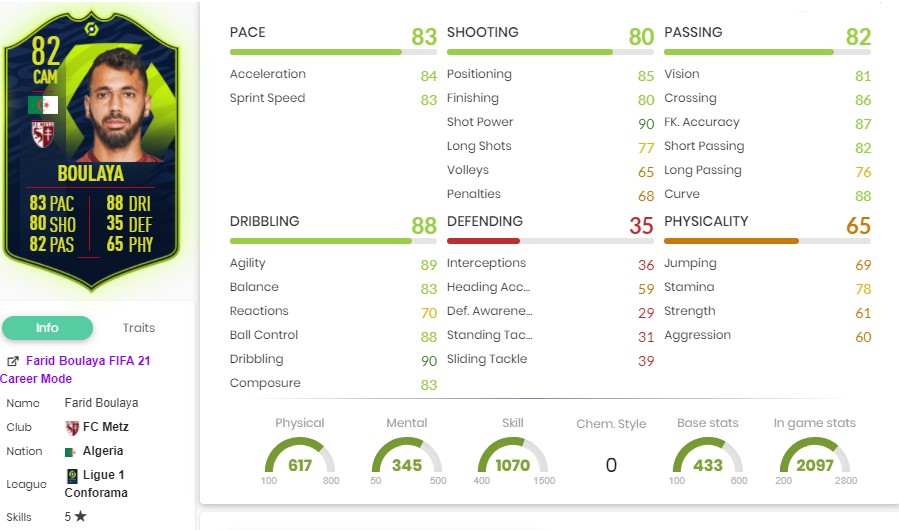 (Picture: FUTBIN)
With Farid Boulaya's base being only 72 OVR, the 10 point increase, taking it to 82 obviously makes him a much more attractive proposition.
The biggest beneficiaries of these increases are his Shooting (+15) and Passing (+13) stats with particular highlights including 90 Shot Power, 88 Curve and 87 FK. Accuracy.
His Dribbling is also very impressive, 90 Dribbling, 89 Agility, 88 Ball Control and 83 Composure put him up there with some of the best in the league.
His Pace is also nothing to sniff at wiith 84 Acceleration and 83 Sprint Speed meaning he can get in behind.
If you want to get Farid Boulaya into your team you have some time to do it with his SBC being available until approx. 27th March.