After the Team of the Season promotion wound down, many FIFA 21 gamers thought the Ultimate Team cycle had come to a close. But EA Sports had another event waiting in the wings as the Festival of FUTball is here to celebrate the Euro 2020 and Copa America competitions.
Festival of FUTball cards are live and subject to upgrade, based on the respective player's national team results at the Euro 2020 competition. Team 1 of the Festival of FUTball featured some of the top players at Euro 2020 including Kai Havertz, Antoine Griezmann, and Phil Foden amongst others.
Now live in Ultimate Team packs, Team 2 is here with a fresh batch of Ultimate Team cards, as well as SBC and Objectives challenges.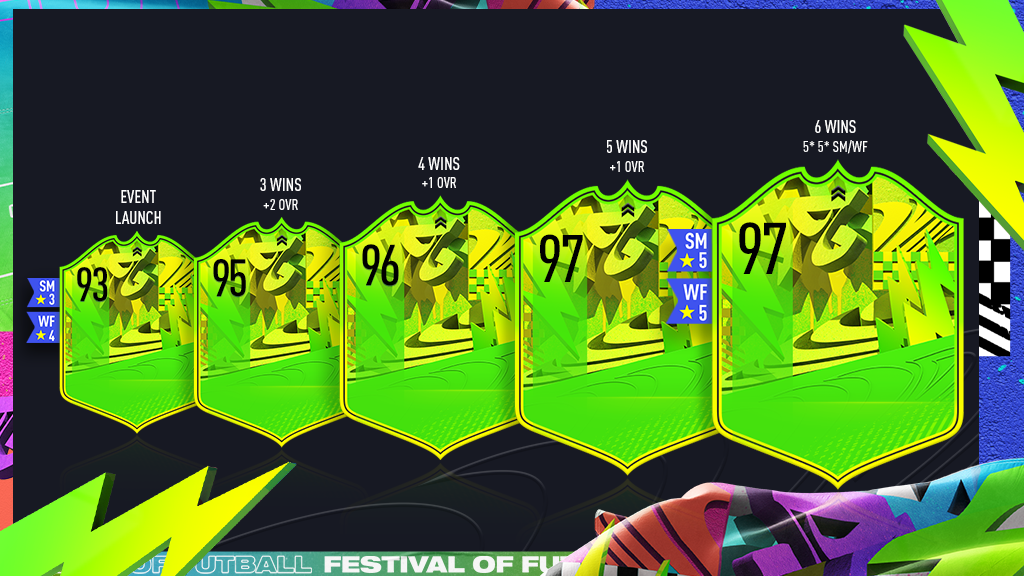 (Picture: EA Sports)
Festival of FUTball Team 2 - official squad
Now live in FUT packs, Team 2 of the Festival of FUTball promotion can be unlocked for a limited one-week period. Just as Team 1 players, these Festival of FUTball cards will be subject to upgrade based on team performances at Euro 2020.
The upgrades work as follows:
3 wins = +2 OVR
4 wins = +1 OVR
5 wins = +1 OVR
6 wins = 5* / 5* weak foot and skill moves
The summertime fun don't stop! 😅⚽🔥 Festival of FUTball keeps rolling with the second Path to Glory side ↗️💪 Get more details on their potential upgrades and more ➡️ https://t.co/VGwVDsY7az#FUT#FIFA21pic.twitter.com/LejJwr5Yc1

— EA SPORTS FIFA (@EASPORTSFIFA) June 18, 2021
Make sure to keep our FIFA 21 tab at your ready throughout the entire Festival of FUTball promotion. We'll be sure to update you with any new teams, SBC, or Objectives players.