Great wingers are some of the of the most iconic in the history of the game, think Ronaldo or Messi in their youth, Best, Garrincha, Robben and the list goes on and on.
And its no wonder why, with the best wingers blessed with unbelievable technique, pace, and pin-point shooting and crossing.
Getting the right winger for ur FIFA 21 Ultimate Team is, of course, important to the overral success of your side. Get a dud and your attacks will quickly break down.
To help you get the best you can we have compiled a list of 8 wingers, four that play out from the left and four from the right.
This selection are spread across price ranges and all play in the top four leagues.
Please note: All prices are taken from FUTBIN's database and are subject to change.
Best left wingers in FIFA 21 Ultimate Team
Diego Jota - Liverpool F.C
OVR: 80
Cost: 950-1,000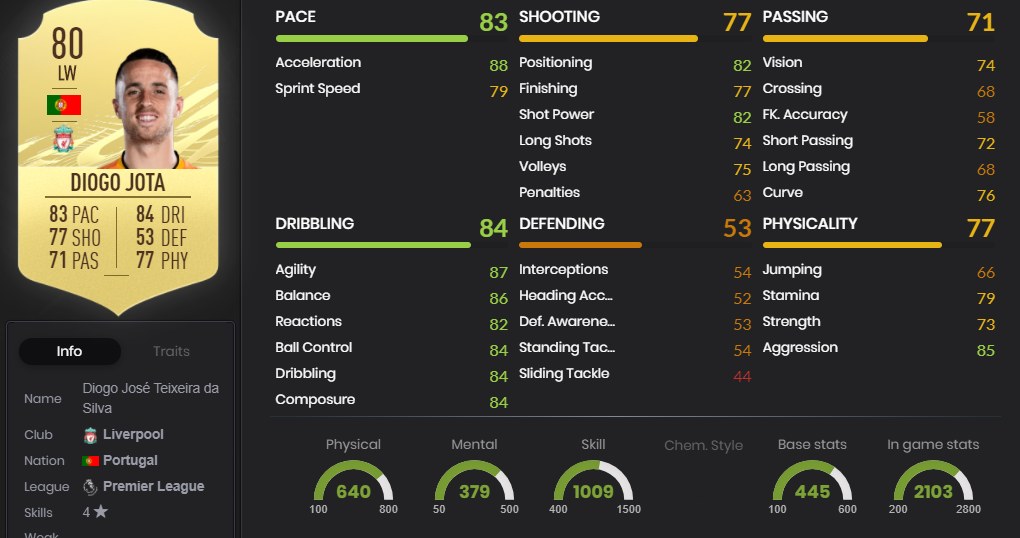 (Picture: FUTBIN)
Impressive performances for Wolves last season in the Premiership landed him a move to title winning Liverpool F.C and he has quickly shown why the Reds shelled out £41m for the Portuguese winger, scoring three goals in the Premier League in just five appearances.
Lorenzo Insigne - Napoli S.C
OVR: 85
Cost: 6,900-7,7000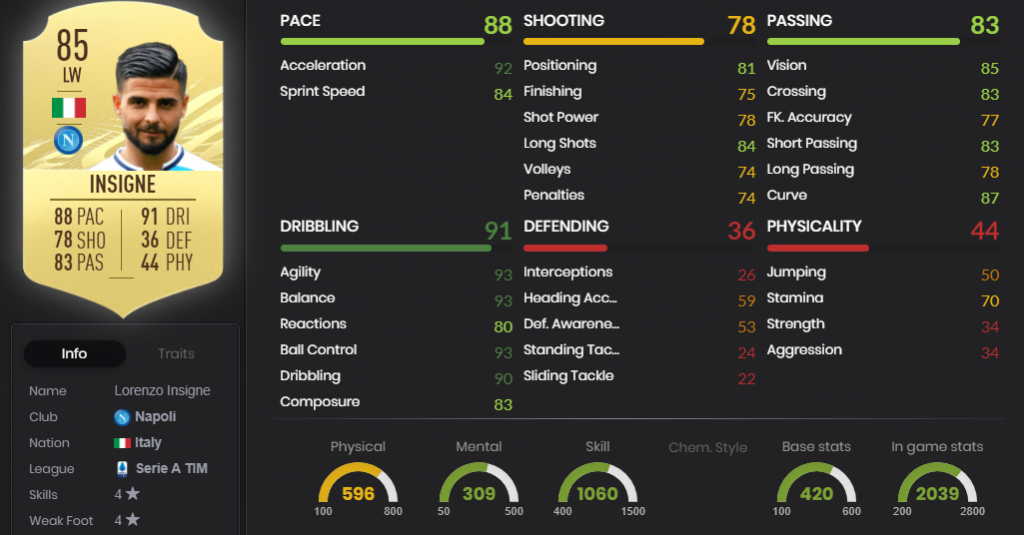 (Picture: FUTBIN)
In his 10 years at Napoli (the first three he was out on loan) Lorzenzo Insigne has made his name as one of the most creative wingers in the world. Most comfortable out on the left, he is quick and boasts incredible dribbling.
He won't come cheap but then world class players so rarely do.
Christian Pulisic - Chelsea F.C
OVR: 81
Cost: 1,400-1,500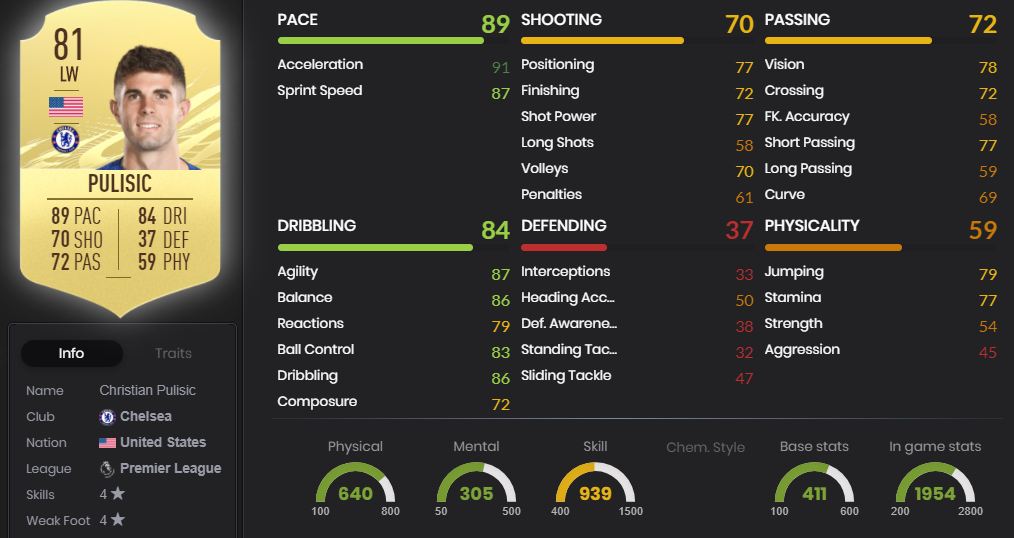 (Picture: FUTBIN)
Chelsea waited a long time to get their man, but oh what a player they got. The American is rapid across the pitch and has a natural affinity with the ball. Decent shooting and passing stats make him a threat when he gets in and around the box, which he will do regularly.
Daniel Podence - Wolves
OVR: 81
Cost: 1,000-1,200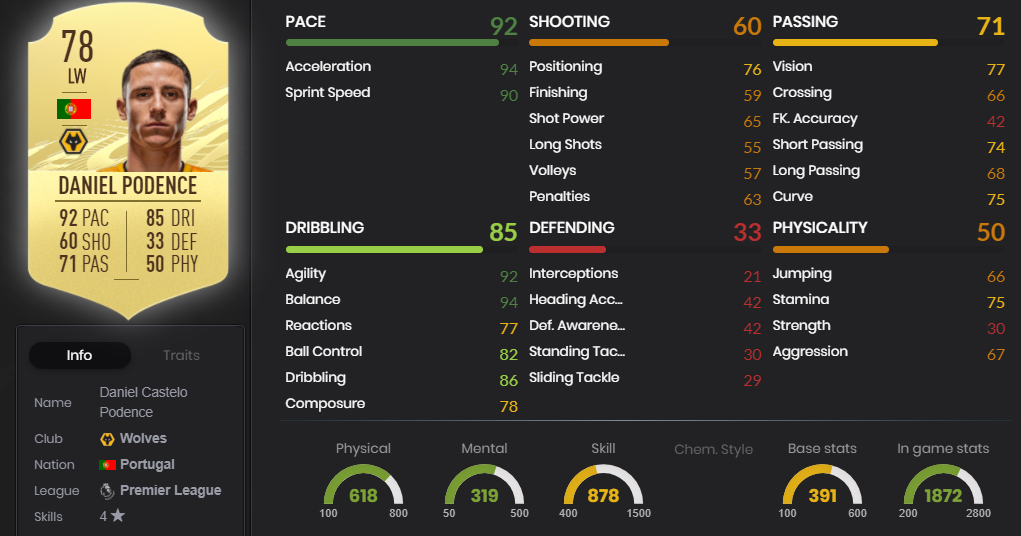 (Picture: FUTBIN)
Probably the least well-known winger on this list Daniel Podence has effectively replace his compatriot Jota after he moved to Liverpool F.C.
He has impressed at Wolves with his blistering pace and tight dribbling scoring two goals for his club in 20 appearances.
Best right wingers in FIFA 21 Ultimate Team
Riyad Mahrez - Man City
OVR: 84
Cost: 8,800-9.700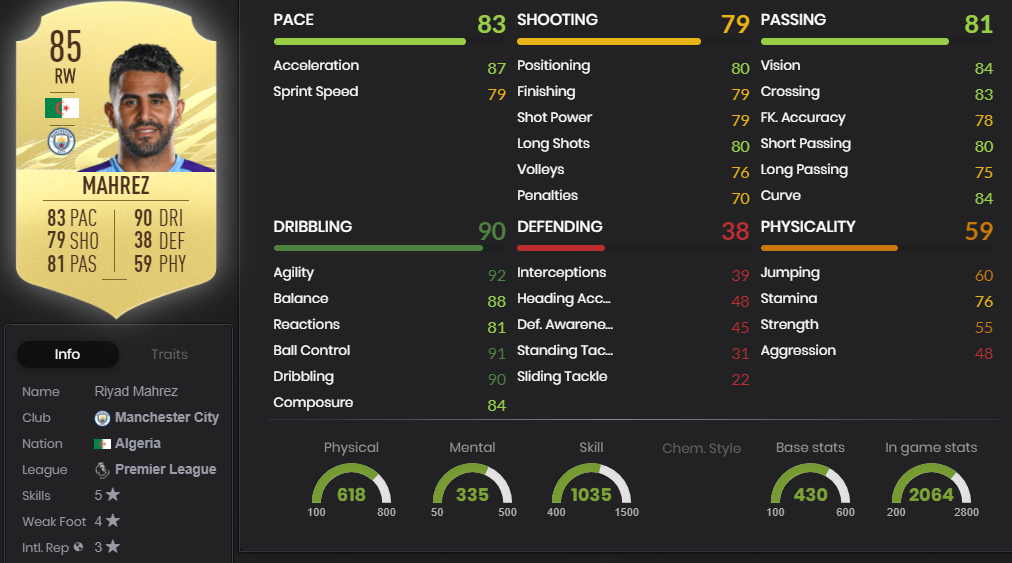 (Picture: FUTBIN)
An integral part of the Leicester team that stunned the world to win the Premier League, Riyad Mahrez now struts his stuff with the elite at Man City.
Insane Dribbling stats make him one of the trickiest customers in the game and he has the pace to get away from his man too.
Impressive passing and shooting stats, especially his long shot, mean he has plenty of substance to go along with the skills.
Hirving Lozano - Napoli S.C
OVR: 80
Cost: 900-1,000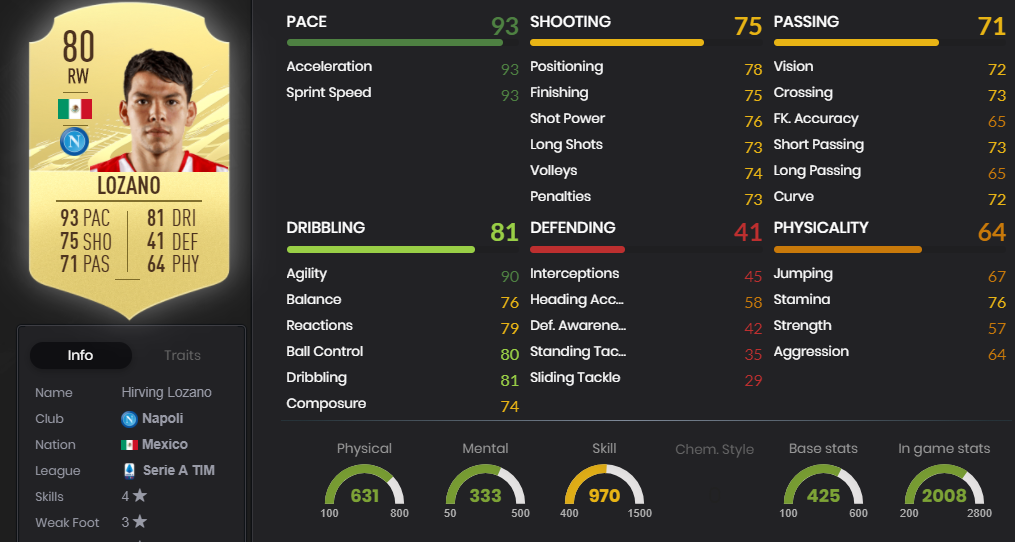 (Picture: FUTBIN)
Frightningly quick Mexico's Hirving Lozano has been lighting up Serie A since his move from PSV in 2019.
The perfect foil for Insigne on the other side, get these two in your team and you will terrorize the oppositions defence.
Rodrygo Silva de Goes - Real Madrid
OVR: 79
Cost: 700-900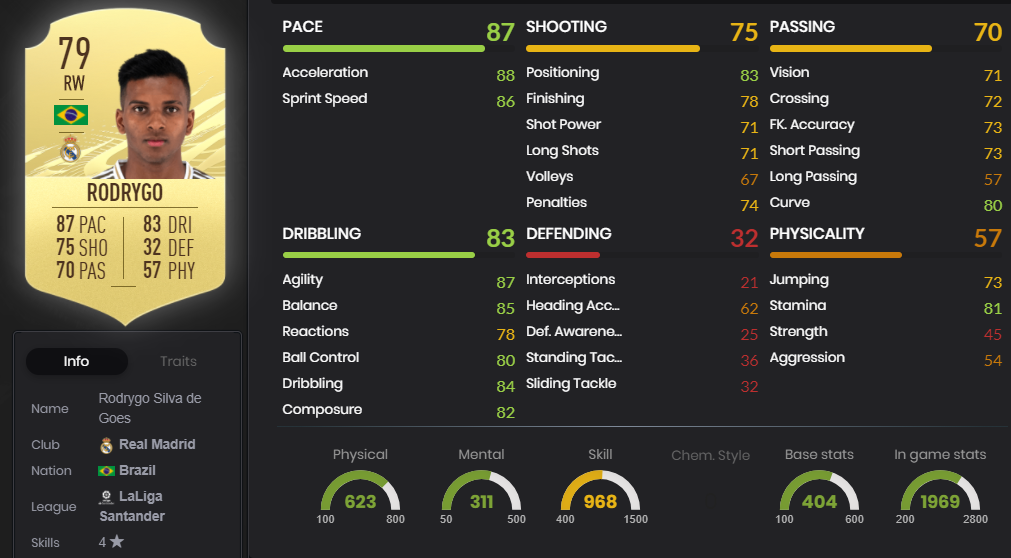 (Picture: FUTBIN)
Real Madrid splashed out €45m for Rodrygo from Santos when the Brazillian winger was just 17 years old.
A big price tag did not burden the young winger though, he scored on his debut within a minute of gracing the pitch and at 18 years old and 301 days he - get this - scored a perfect hat-trick, his first, against Galatasaray in the Champions League.
Go on yourself.
Adama Traoré - Wolves
OVR: 79
Cost: 6,200-8.700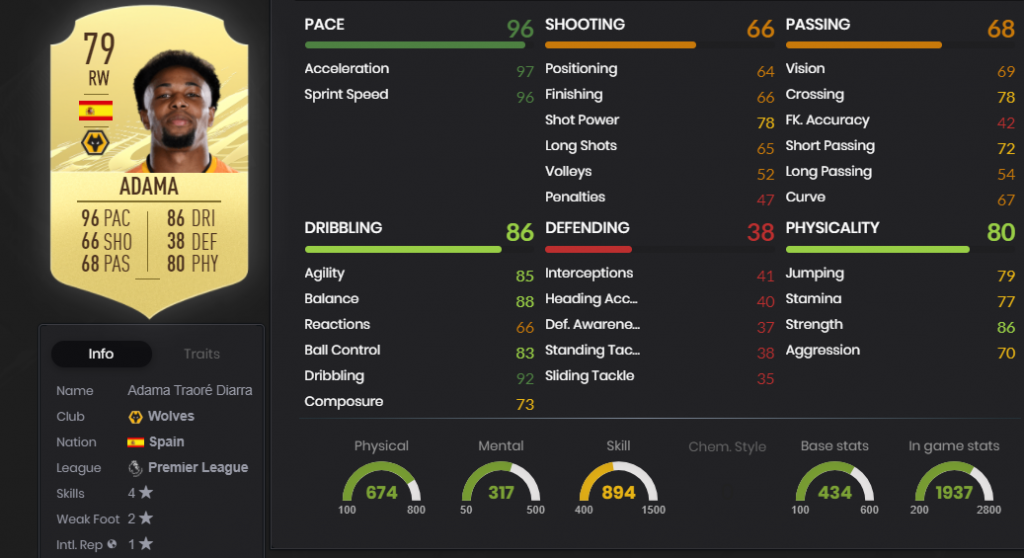 (Picture: FUTBIN)
There are few faster players in world football than Adama Traoré. In fact, let's try that again - there are no faster players than Wolves' Adama Traoré.
With 96 Acceleration and 98 Sprint Speed no one is catching this man when he turns on the afterburners. His impressive physical stats make him a meta pick for many prem sides with his only real downside being his wayward shooting.
But if he runs by the goalkeeper... how accurate do you really need to be?
Looking for more FIFA 21 Ultimate team tips and tricks? Check out our dedicated FIFA 21 Twitter to keep upto date with everything going on.