Football Manager 2022 is now live and challengers are beginning their journey to glory with a new club. The title offers a range of challenges for gamers of all interests and experience levels.
Some will try to reach the highest heights and lift the Champions League trophy, while others will be content to simply gain promotion into a higher league. It's all possible in FM22 and gamers can now make their managerial dreams a reality.
Of course, building out a competent defence is always near the top of the task list, so you'll want to take every advantage you can get. This will serve as a compiled list of the best right-backs to sign in Football Manager 2022.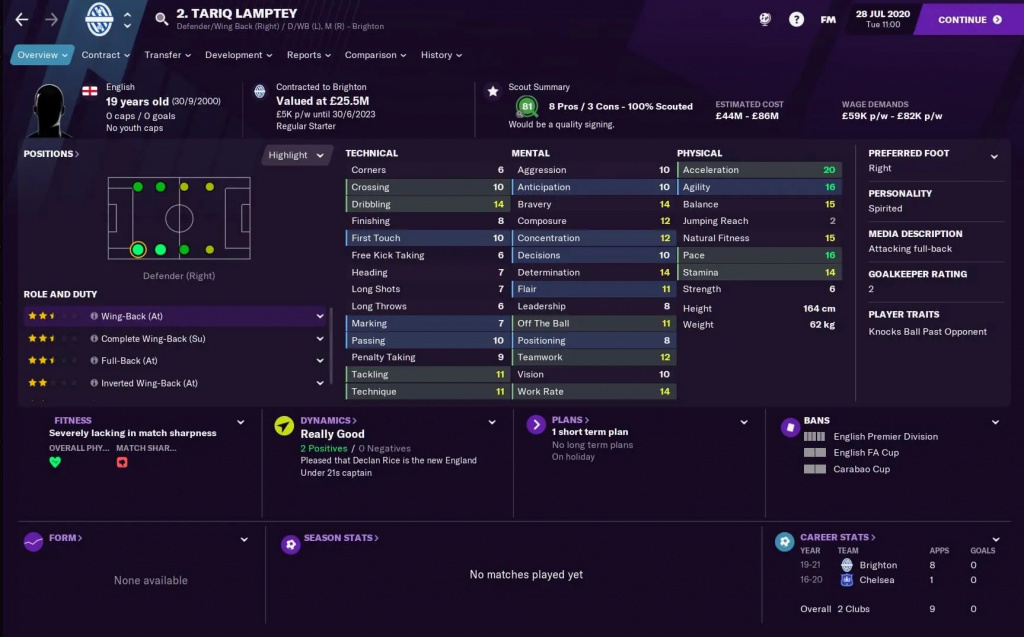 The best right-backs in Football Manager 2022
There are many places to look when searching for players to sign to your FM22 squad. And where you look to shop is often dependant on the amount of spending power (Transfer Balance) you have.
This list will include the best youth, out of contract, as well as the top-level right-backs in FM22. So rest assured, whatever you have to spend, the list should include a player or two for your team.
The best out of contract RBs in FM22
These are players that are out of contract and won't require a transfer fee when you're looking to fill out your squad.
Marc Navarro - 26 - Spain
Iván - 27 - Spain
Daniel Alves - 38 - Brazil
Gaetano Berardi - 32 - Switzerland
Francis - 25 - Spain
The best young RBs in FM22
These are the wonderkids at right-back, some will be fairly cheap, others will be bank-breaking transfers, but their value should steadily increase as they gain experience.
Josha Vagnoman - 20 - Germany
Devyne Rensch - 18 - Netherlands
Sergiño Dest - 21 - United States
Alejandro Francés - 18 - Spain
Gonçalo Esteves - 17 - Portugal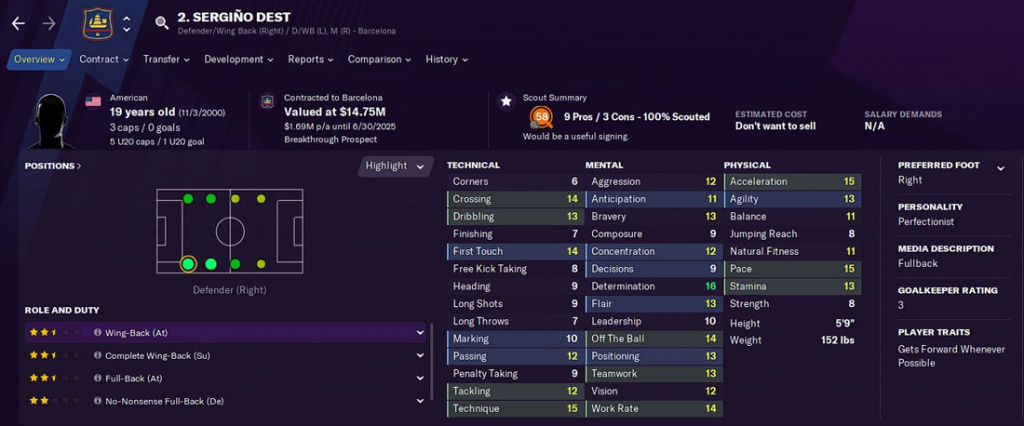 The best RBs in FM22
The best in the world, these will be very pricey signings, both in wages and transfer fees, if you can even get them to the table.
Trent Alexander-Arnold - 22 - England
João Cancelo - 27 - Portugal
Kyle Walker - 31 - England
Dani Carvajal - 29 - Spain
Achraf Hakimi - 23 - Morocco
For more Football Manager 2022 guides and top to bottom coverage, check out our dedicated page filled with best wonderkids, bargain buys, and much more.
Featured image courtesy of Sports Interactive.