Football Manager has long been a popular title amongst both casual gamers and football fans alike. It offers the player to completely control a club from ground operations to the front office, in hopes of building a dynasty.
The FM 22 beta has been off to a roaring start with gamers rushing to download Face Packs and team badges to make the title even more realistic upon full release. And some have taken the next steps to get their team up and running.
You won't always be flush with funds in the initial stages of your squad building, so here are the FM 22 top bargain buys to stretch your finances and take your team to the next level.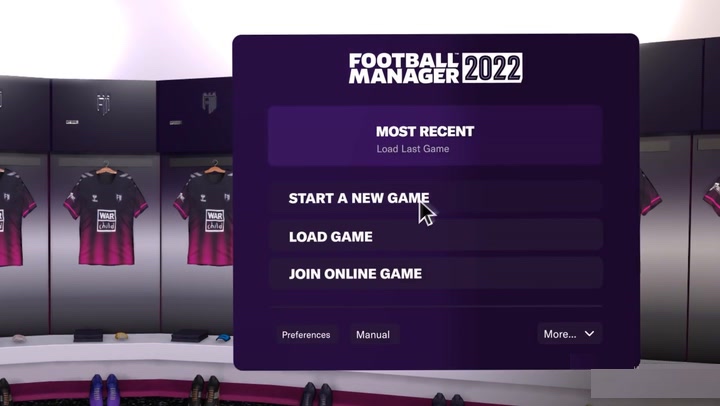 Football Manager 2022 - top bargain buys
You'll likely have to look to buy more for potential than the player's current status when shopping for initial players to fill your FM 22 team. This is the natural life cycle of most football clubs, and this is the case in Football Manager 2022.
These initial purchases can really help to build your team up to the championship-level squad you've been envisioning.
So follow along for a starting XI of some of the best bargain buys in all of FM 22.
We'll sort the team pertaining to a standard 4-3-3 formation.
FM 22 Top Bargain Buy list:
Giorgi Mamardashvili

Position: GK 
Age: 20
Club: Valencia
Price: £3.3M
Valencia brought the young goalkeeper in at just 20 years of age, highlighting his potential to blossom into a regular fist team shot-stopper.
Josh Tymon

Position: LB 
Age: 22
Club: Stoke City
Price: £7.25M
A solid left-back with Championship experience playing for both Milton Keynes Dons and Stoke City and still only 22 years old, he should hold decent sell-on value.
Arthur Theate

Position: CB
Age: 21
Club: Bologna
Price: £4.3M
The young Belgian centre-back is currently on loan at Bologna, and he's available at an affordable price. The 6'3'' defender is a fine choice for the early stages of your team.
Nicolo Armini


Position: CB
Age: 20
Club: Piacenza
Price: £750k
An ultra-affordable option, Armini is skilled in the art of defending. He is also still just 20 years old so he'll continue to develop and hold value as your team grows.
Colin Dagba

Position: RB
Age: 22
Club: PSG
Price: £5M
Right-back, Dagba, is available at a very affordable price, and that PSG pedigree is certainly worth bringing into your club.
The 22-year-old is a solid option to complete your backline and round out the first 11.
Aaron Ramsey

Position: CM
Age 30
Club: Juventus
Price: £1.8M
A seasoned professional with proven ability across multiple top-flight European leagues, Ramsey is a solid CM to slot in and balance your side. The experienced pro is available from Juventus for a low fee so slot him into your midfield right away.
Gabriel Appelt Pires


Position: CM
Age: 28
Club: Al-Gharafa
Price: £2.5M
The former Juventus man, though he never made an appearance for the club, He went out on loan to a number of second-tier Italian clubs before sealing a move to Leganes and then Benfica, his experience and defensive abilities should help your early stages of squad building.
Oscar Melendo

Position: CM
Age: 23
Club: RCD Espanyol
Price: £4.7M
A smaller midfielder with good technical ability, Melendo is good on the ball with impressive passing and dribbling skills. He's still young and available from RCD Espanyol for under £5M so snatch him up and round out your middle three at a cut-rate price.
Jota

Position: LW
Age: 22
Club: Celtic
Price: £6.25M
When FM 22 starts, Jota is on loan from Benfica, at Celtic. The young Portuguese winger and his attacking abilities point to a verifiable bargain. He's a fine option for the left-wing and whether you watch him grow to become a world-beater or sell him on for a tidy profit, Jota won't let you down.
Joelinton

Position: ST
Age: 25
Club: Newcastle
Price: £4.9M
While it hasn't quite worked out for Joelinton at Newcastle, there's no denying his talents. Thus, he's a good option to bring into your club and he's available for less than £5M, relatively cheap for a player with his best years ahead of him.
Bruno Tabata

Position: RW
Age: 24
Club: Sporting CP
Price: £3.1M
Purchase Tabata for under £4M to complete your squad with a mix of experience and youth with potential. The relatively young age of the squad also offers future sell-on value for when you're ready to take the next step and make some bigger money signings.
Make sure to keep up with our dedicated Football Manager 2022 page ahead of the impending full release of the title. We'll be sure to keep you up to date with all the latest guides helping you to build a powerhouse.