The seventh season of Fortnite Chapter 2 has been an absolute whirlwind with so many changes keeping the game fresh.
It's been themed around an Alien Invasion which has made for a great storyline including some awesome map changes.
Of course, any new season brings a new battle pass full of skins, cosmetics, and other in-game loot. The Week 7 challenges are upon us and they're a little bit different than what we've seen so far this season.
It seems there's something big brewing on the island, and we'll all find out soon. So here's where you'll need to go to build a Wooden Hatchery and unlock 45,000 XP.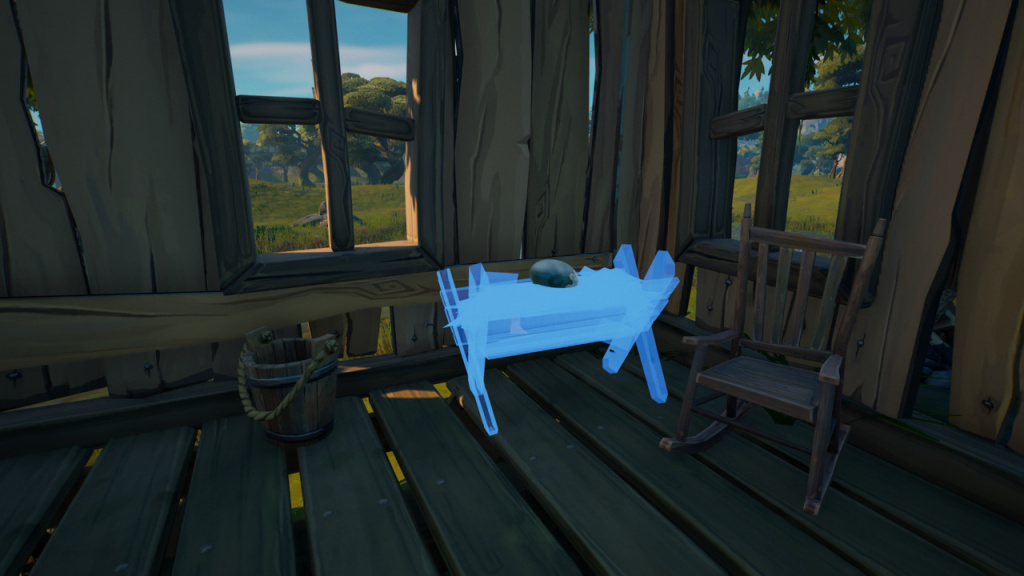 (Picture: Epic Games)
Where to construct a Wooden Hatchery - Fortnite Week 7
There are three different locations upon which gamers will be able to construct a Wooden Hatchery and complete this challenge. They can be found indoors near Catty Corner, Slurpy Swamp, and Stealthy Stronghold.
Note that constructing a hatchery at any of the three locations is enough to complete the challenge entirely.
Slurpy Swamp
Head for the swamp area South of the big factory at Slurpy Swamp. Amongst the trees on an elevated piece of land, you should find a small wooden shack.
Head inside and you'll see the hologram hatchery, simply interact with this hologram and you'll complete the challenge.
Catty Corner
The Catty Corner hatchery can be found just East of the massive ridge at the edge of the named location. Head for the wooden shack on the Eastern outskirts of Catty Corner and the hatchery should be the first thing you see inside.
Catty Corner will also have plenty of loot and an NPC for you to interact with.
Stealthy Stronghold
The other Wooden Hatchery is located on a small island just off the Northeast tip of Stealthy Stronghold. Just like the Slurpy Swamp location, this Wooden Hatchery is located inside a small wooden shack.
The shack is just in front of a massive ridge, so you should have some decent cover when completing this challenge.
Though remember Week 7 is just underway, so you may encounter enemies trying to complete these challenges. Make sure to keep your head on a swivel.
Here's a map with the locations marked for visual purposes: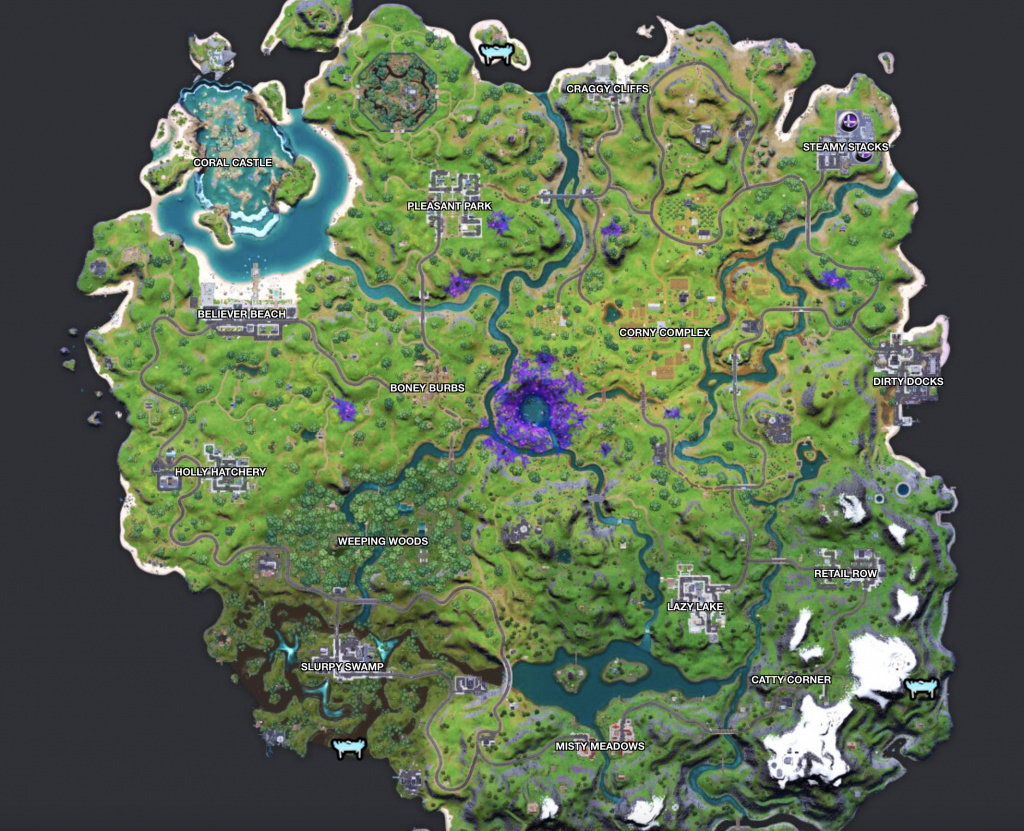 (Picture: Fortnite.gg)
Make sure to keep up with our Fortnite tab as the weeks of Season 7 roll along. We'll be updating you with all the latest news including challenges, skins, and much more.