At the end of Fortnite Chapter 2 Season 6, an alien invasion event will likely occur which will usher in Season 7. With the final update of the season, developer Epic Games introduced the Foreshadowing questline, and the third quest has now become available. The third Foreshadowing quest tasks players with using five CB Radios in Fortnite. We are going to make this one very easy for you, showing you all Fortnite CB Radio locations so you can get the quest done quickly.
All Fortnite CB Radio locations
The latest Fortnite Foreshadowing quest tasks you with activating CB Radios with Bunker Jonesy to tune into a mysterious Alien podcast. 
Players will need to use five CB Radios in total to complete the quest, earning 24,000 XP towards their Battle Pass in the process. 
We won't beat around the bush on this one. Instead, you can simply check out the map (via FN Assist) below for all Fortnite CB Radio locations.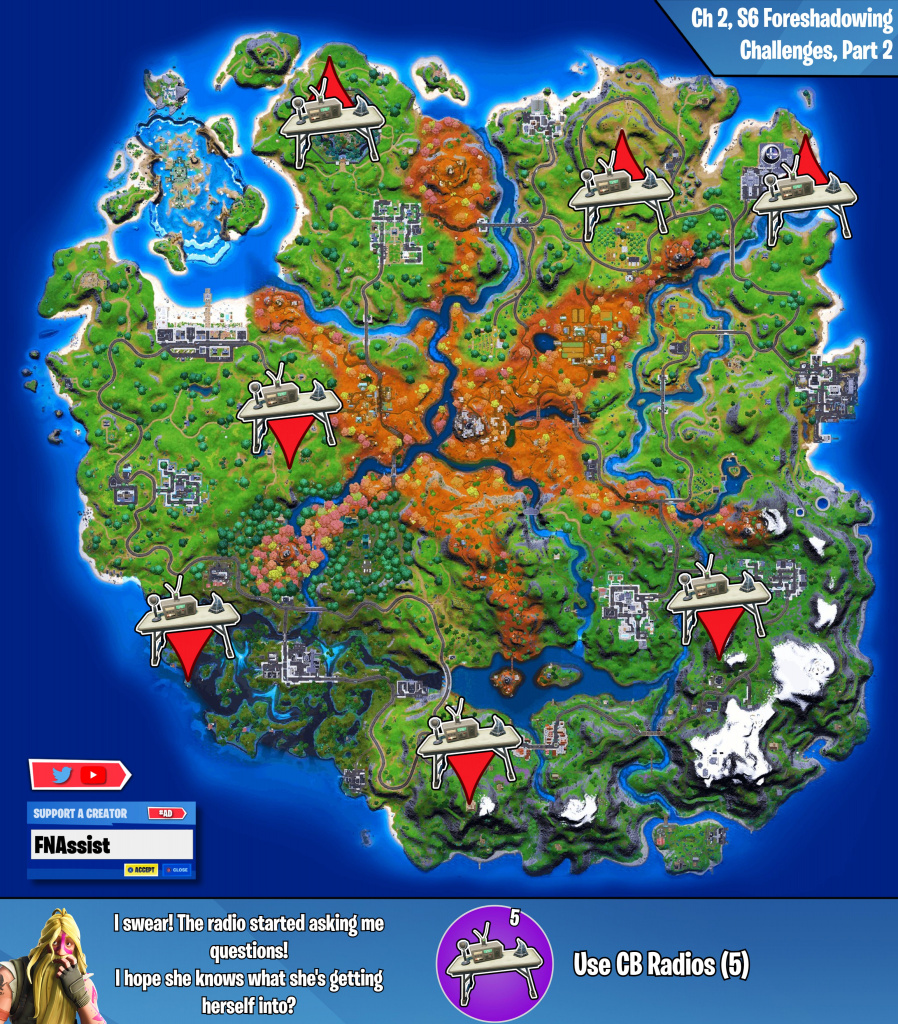 (Picture: FN Assist)
As you can see, there are more Fortnite CB Radio locations than required to complete the new Foreshadowing quest.
The only difficult part might be the other players also trying to use all the CB Radios, so be prepared for a fight when you land at one of these locations.
At the time of writing the next quest is not active. However, we already know what the remaining two quests will be, as you will be tasked to destroy Spooky TV sets and place warning signs at crop circles.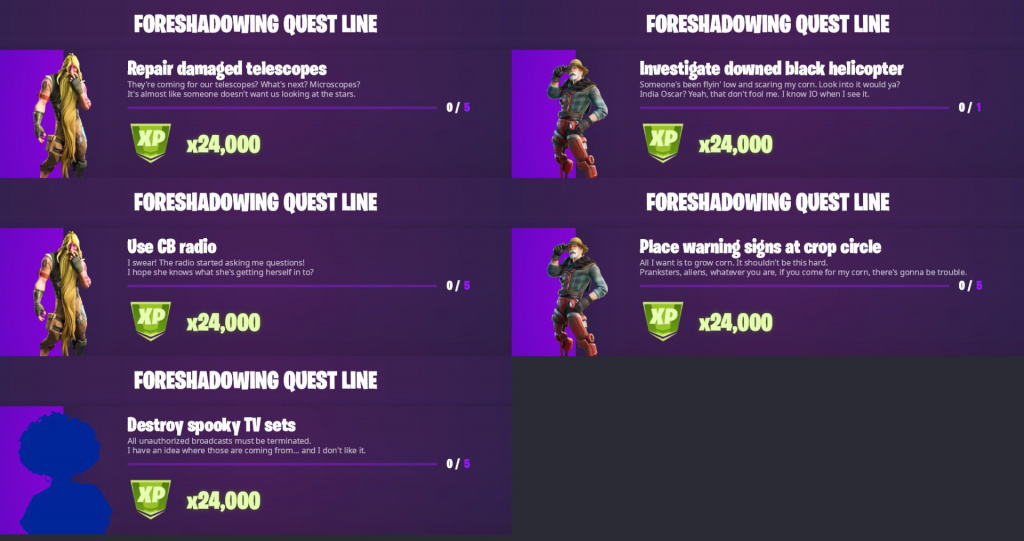 (Picture: HYPEX)
If you are just starting your Foreshadowing quests, then we've got you covered with a guide to repairing broken telescopes, and a guide to investigating the Downed Black Helicopter. 
Check out our dedicated section for everything Fortnite, from news to leaks, guides, drama and more.