The Fortnite island has been under attack from an Alien Invasion since the start of Season 7. Extraterrestrials have brought all sorts of changes, including both new weapons as well as vehicles.
As with any season, the battle pass is one of the main attractions, providing gamers with exclusive in-game loot. Though this season is a bit different, as Battle Stars have been implemented along with traditional XP for the battle pass.
This week brings a new set of challenges to complete for the battle pass, so here's where you can interact with CB Radio's to unlock more XP.
(Picture: Epic Games)
Fortnite Week 5 CB Radio Locations
This is a fairly straightforward challenge, as it only requires you to interact with one CB Radio to complete. There are a total of five CB Radios at Believer Beach, so head for the location when you drop.
The Radios will be seated on top of a table, walk up and interact with one to complete the challenge. Here are the exact locations at Believer Beach.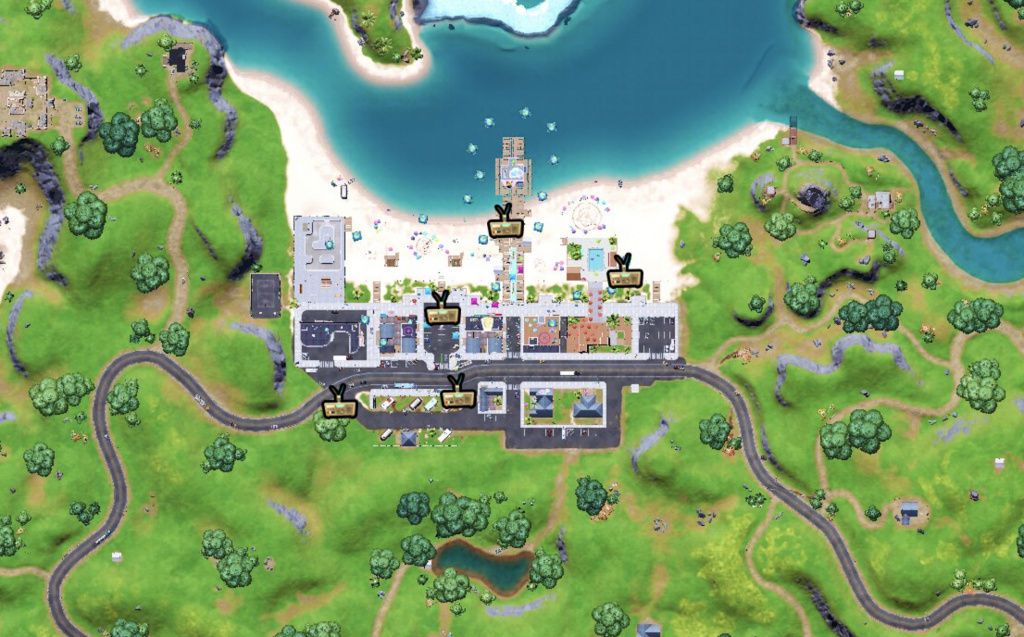 (Picture: Epic Games)
Make sure to see our Fortnite tab throughout the remainder of Season 7. We'll keep you in the loop for all the latest challenges and ongoing developments.