Fortnite Chapter 3 Season 2 is now live, and it makes some fundamental changes to the ever-evolving battle royal title. The latest Fortnite season is called Resistance, in which the two factions - IO and The Seven - are raging war upon each other.
Thanks to IO, the building mechanic has been removed from the game, and while there are plenty of speculations about when building will come back to Fortnite, there's been no confirmation as of yet. It's your job to fight back the IO and bring back building, but for that to happen, you'll have to complete Fortnite's Rebuilding Quests.
One of the quests requires players to find and destroy a Cloaked IO Build Jammer. Here's where to locate one of the Jammers and cross off another Rebuilding quest.
Cloaked IO build jammer location Fortnite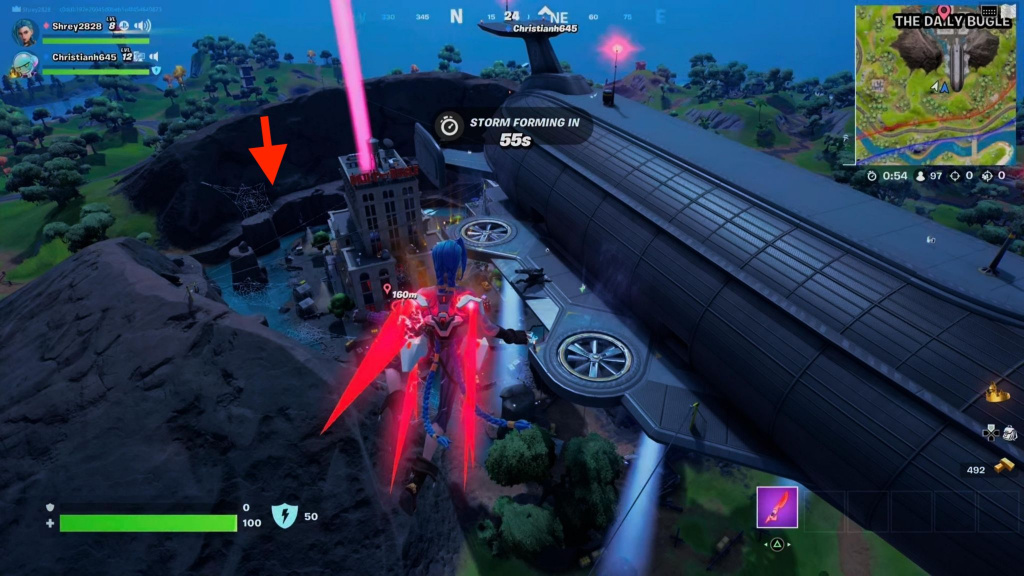 The Cloaked IO Build Jammer is a small satellite dish that players can find scattered across all of the Fortnite Chapter 3 map. Though finding them is quite tricky, since they are invisible and not marked on the main map. Thankfully, players will only have to find one for this particular rebuilding quest.
For easiest access, players can find one of the Cloaked IO Build Jammers in the Daily Bugle, next to the rock formation. Just hover over to the location shown in the picture above, and you will find it in no time. If you still have trouble finding the Cloaked IO build jammer after arriving in the Daily Bugle, just look at your mini-map, and you should be able to spot a small white satellite icon.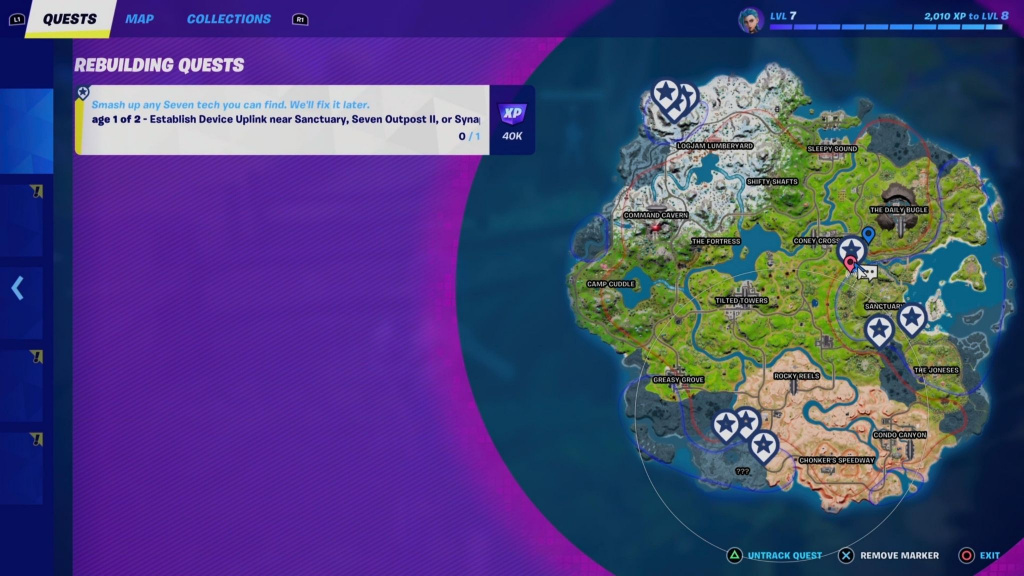 Once you have found the Cloaked IO Build Jammer, destroy it to finish this particular rebuilding quest and gain a whopping 40,000 XP to level up the Chapter 3 Season 2 battle pass. The new rewards include a Doctor Strange set of items as Epic Games continue to provide Marvel heroes and villains for the battle royale.
You can also find Cloaked IO build jammer in Camp Cuddle and Tilted Towers. Once you're in those areas, look for the white satellite icon on your mini-map, and you should be able to find them rather quickly.
That concludes our guide on how to find Cloaked IO Build Jammer in Fortnite, part of the rebuilding questline of Chapter 3 Season 2. Make sure to check our dedicated Fortnite section for more news, guides, and features.
Featured image courtesy of Epic Games.
---
For more Fortnite news be sure to check out our dedicated section, or some of our Guides & Tutorials, just below:
Fortnite Guides - All Fortnite Redeem Codes | When Does Fortnite Chapter 3 Season 5 Start?|All Fortnite Twitch Drop Rewards| How To Make Your Own Fortnite Skin |
Fortnite Events - Fortnite Winterfest 2022 | 
The Best Fortnite Creative Codes - Best Edit Course Codes|Best Prop Hunt Codes|Best Zombie Map Codes
Featured image courtesy of Epic Games.