Epic Games have brought back Vending Machines in Fortnite Chapter 3 Season 2. If you didn't know, these devices offer compelling weapons, items to repair shields or healing in exchange for Gold Bars, and are scattered ubiquitously across  the island.
You'll want to know where to find Vending Machines since you will need them to complete the "'purchase a weapon of Rare rarity or higher" Fortnite Week 2 Challenge. So, without further ado, here's everything you need to know.
All Vending Machine Locations in Fortnite Chapter 3 Season 2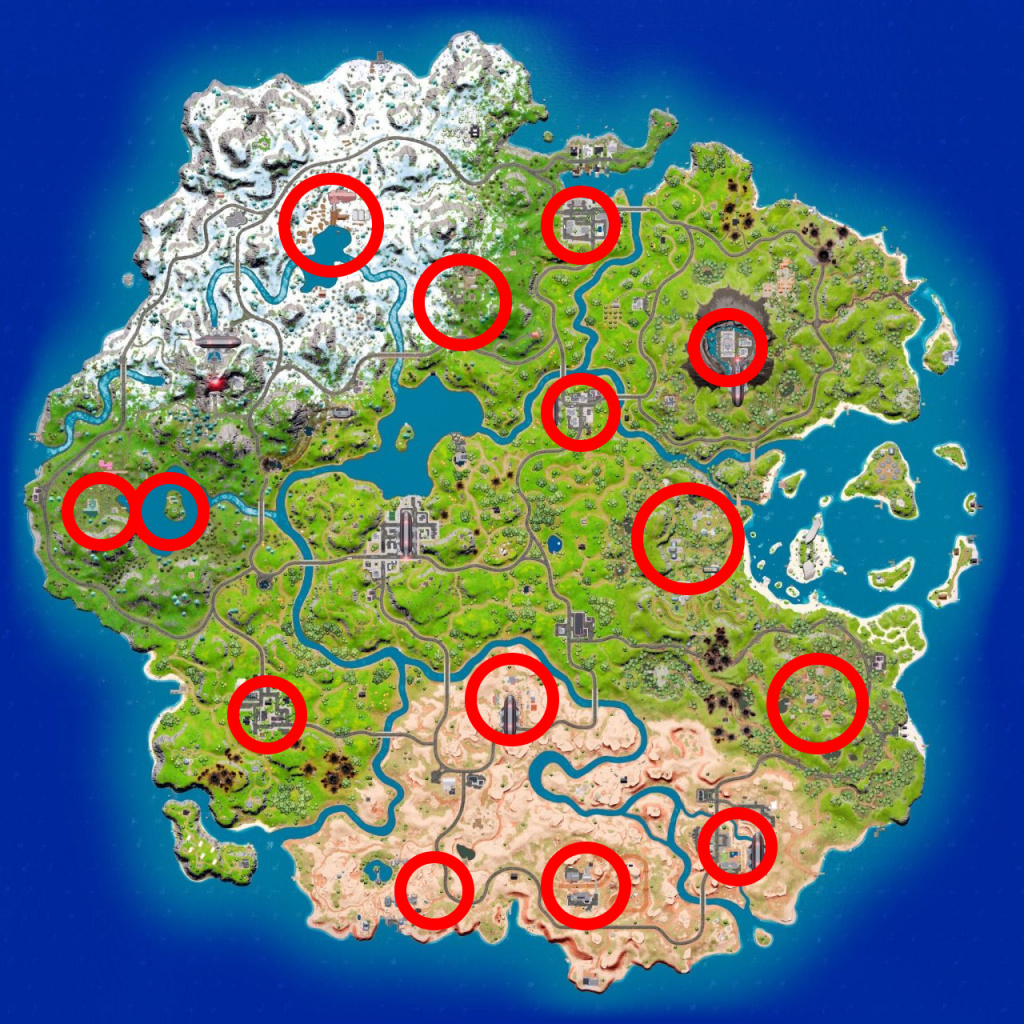 Players can find Vending Machines in nearly every named location in Fortnite. Notably, there are two different types of Vending Machines, each offering either weapons or medkits.
You'll know which machines include weapons because they display "Weapon-O-Matic" above them, while the devices offering medkits will indicate "Mending Machines". Here are a few named locations where the Vending Machines are found in Fortnite.
All Weapon-O-Matic Locations
Logjam Lumberyard (2)
Sleepy Sound (2)
Shifty Shafts (2)
The Daily Bugle (2)
Coney Crossroads (2)
Camp Cuddle (2)
Sanctuary (2)
The Joneses (2)
Rocky Reels (2)
Greasy Grove (1)
Condo Canyon (2)
Conker's Speedway (2)
Synapse Station (2)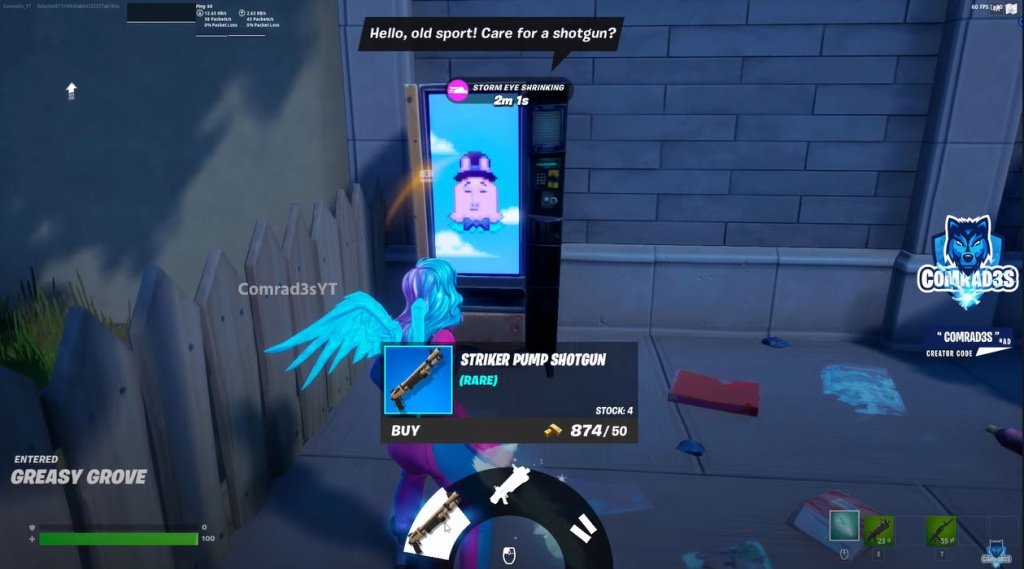 All Mending Machine Locations
Sleepy Sound (1)
The Fortress (1)
Greasy Grove (2)
Condo Canyon (1)
Coney Crossroads (1)
You can also find a Mending Machine west of Logjam Lumberyard and Camp Cuddle, east of The Daily Bugle and The Joneses, south of the outskirts of Tilted Towers, and south of Rocky Reels.
Note: We should add that the Vending Machines might not be located in the same area for each match, as some of them tend to move around; however, you shouldn't have any trouble finding them.
How to get Rare rarity or higher weapons in Fortnite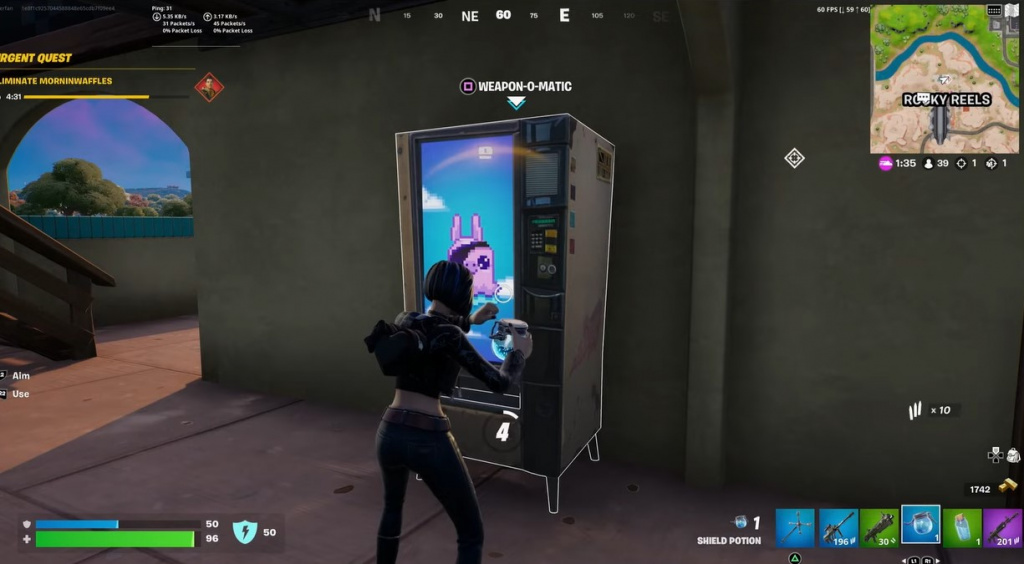 To complete the Week 2 Challenge, approach any Weapon-O-Matic Vending Machine and interact by pressing the indicated button. Then use the scroll wheel to browse the itinerary. Once you have found a Rare or higher rarity weapon, purchase it by pressing the Buy command.
Can you see how easy that is? That concludes our guide on how to purchase Rare or higher rarity weapons from Vending Machines in Fortnite.
Featured image courtesy of Epic Games.
---
For more Fortnite news be sure to check out our dedicated section, or some of our Guides & Tutorials, just below:
Fortnite Guides - All Fortnite Redeem Codes | When Does Fortnite Chapter 3 Season 5 Start?|All Fortnite Twitch Drop Rewards| How To Make Your Own Fortnite Skin |
Fortnite Events - Fortnite Winterfest 2022 | 
The Best Fortnite Creative Codes - Best Edit Course Codes|Best Prop Hunt Codes|Best Zombie Map Codes
Featured image courtesy of Epic Games.