Fortnite continues to expand not only with incredible crossover characters after recently introducing Star Wars' The Mandalorian, God of War's Kratos, and Halo's Master Chief as part of Chapter 2 Season 5, but by innovating in the gameplay department via community created modes, this time featuring the Spy Within LTM, an amazingly designed Among Us clone.
Among Us, the social deduction game where a determined number of players tries to figure who among them is a cold-blooded killer trying to sabotage their journey through space, took the gaming industry by storm in 2020, even earning home some honors during The Game Awards. 
With its popularity skyrocketing, Fortnite community members DolphinDom, KKSlider, Bunni_, Wert, Blanky, jstKamui, MackJack, Ritual and Snownymous designed a mode that plays in a similar fashion to Among Us, being highlighted by Epic Games by adding a unique LTM playlist to the game.
Fortnite The Spy Within - How to play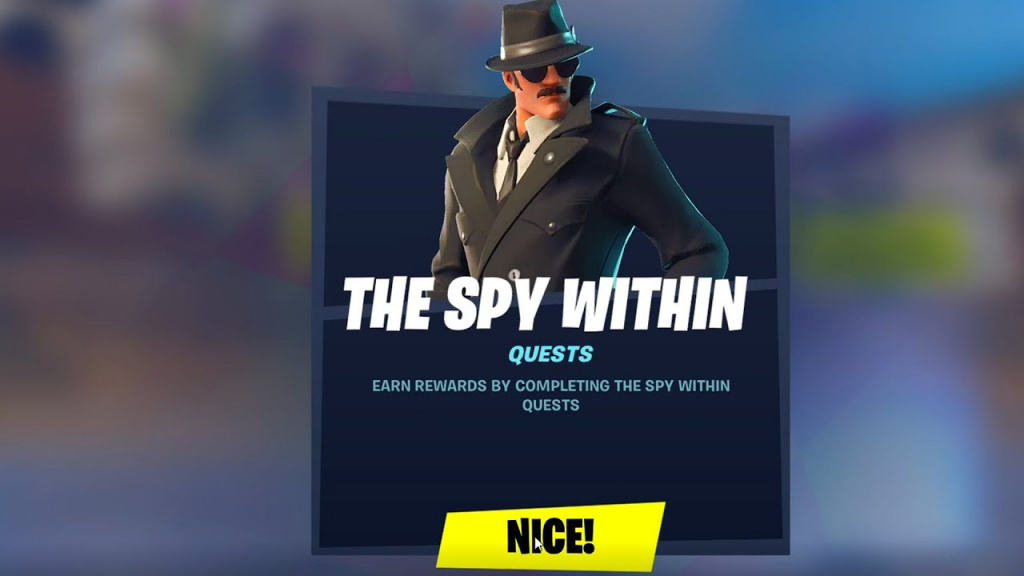 (Picture: Epic Games)
Here is the basic premise of The Spy Within LTM mode: 
Everyone starts a match only knowing which team they are on. The identity of all other players is hidden.
Two players -- known as The Spies -- will try to eliminate other players without revealing their identity. They must do so before the crew completes their objectives.
Eight players -- known as The Agents -- will work together to identify spies and vote them out before the spies eliminate all other players. The Agents must gather gold coins -- earned by completing objectives -- to win.
Players cannot speak to one another in voice chat unless they are in a Meeting.
Players can call Meetings whenever they spot a character or are suspicious of another player. Players can now talk and discuss who they are suspicious of. They can choose to vote someone out, which eliminates them. Spies need to be careful, otherwise they will raise suspicions and get voted out!
Fortnite The Spy Within - Rewards
Epic Games has unveiled a sweet set of cosmetic rewards for those that venture into the LTM and complete challenges associated with the mode, these include an exclusive skate deck variant, a Christmas Glider, and more.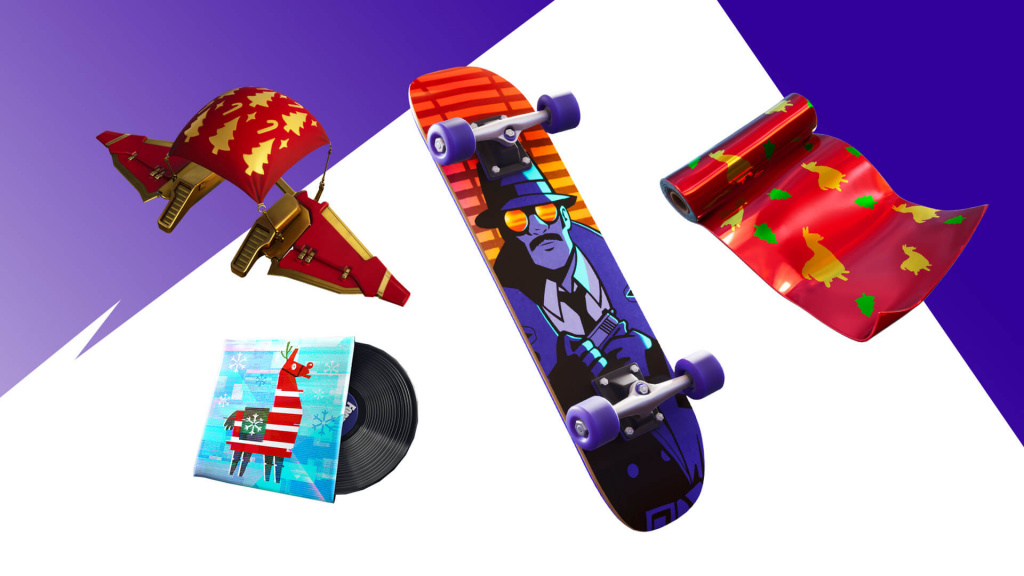 (Picture: Epic Games)
According to Epic Games, this is the perfect opportunity to use the Houseparty video chat feature recently introduced. 
The mode has already proved to be insanely popular, as huge Twitch streamers like Imane "Pokimane" Anys, Nick "NICKMERCS" Kolcheff, or Timothy "TimTheTatman" Betar have joined forces with Hollywood star Sarah Silverman and YouTube sensation David Dobrik to test the mode out.
RIGHT NOW: Trying out Spy Within on Fortnite w @DavidDobrik! We're live on Twitch over Fortnite/@houseparty video chat to play with @ninja @itshafu@NICKMERCS @pokimanelol @symfuhny@brookeab @drlupo @timthetatmanhttps://t.co/iVEX9iPxZw#EpicPartnerpic.twitter.com/aqQSx9umo4

— Sarah Silverman (@SarahKSilverman) December 15, 2020
For more on Fortnite, check out how to get The Big Chill and Dragon's Breath Sniper in Season 5.
---
For more Fortnite news be sure to check out our dedicated section, or some of our Guides & Tutorials, just below:
Fortnite Guides - All Fortnite Redeem Codes | When Does Fortnite Chapter 3 Season 5 Start?|All Fortnite Twitch Drop Rewards| How To Make Your Own Fortnite Skin |
Fortnite Events - Fortnite Winterfest 2022 | 
The Best Fortnite Creative Codes - Best Edit Course Codes|Best Prop Hunt Codes|Best Zombie Map Codes
Featured image courtesy of Epic Games.