There's been no shortage of excitement in the early onset of Fortnite Chapter 3 Season 2. IO Forces, as well as The Seven, have aggressively pushed for control of the island and players must fight back to resist the hostile takeover.
Fortnite's trademark Building feature was removed from the game briefly after the IO Forces disabled it, but building is now back in Fortnite for players to craft structures en route to victory. A new Season 2 update is changing up the state of play, bringing back some classic weapons and items, along with some other fixes.
Follow along with us for a crash course on the Fortnite v20.10 update patch notes
Fortnite v20.10 Update: The Battle for Daily Bugle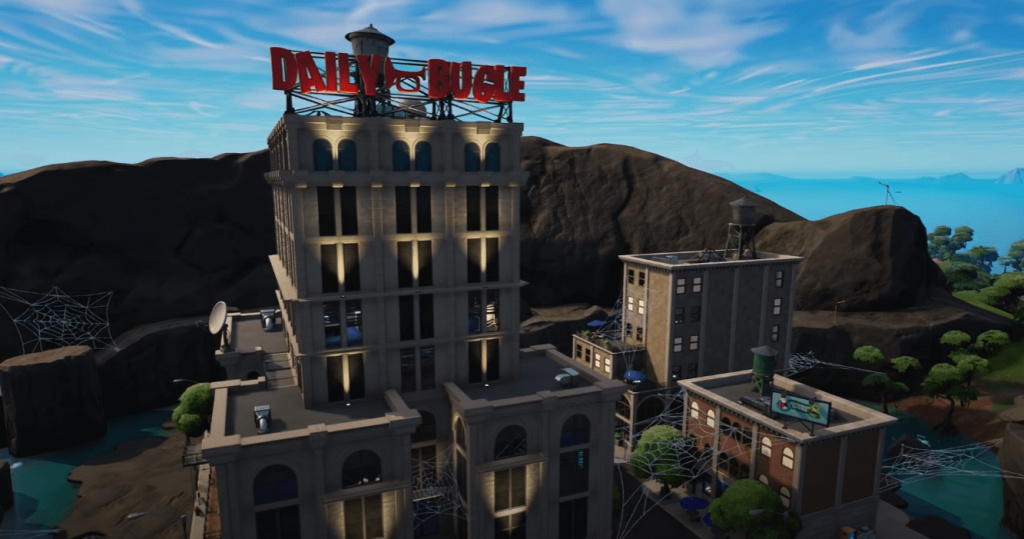 As the Chapter 3 Season 2 action continues, IO Forces have gathered at The Daily Bugle map location in a major fight for island supremacy. Players can enjoy "amazing loot for the whole squad" at this location as a reward for defeating the IO enemies.
But those who drop here should be careful, as the Huntmaster Saber is on the prowl overhead. Additionally, a boost in loot and enemies to take out will likely attract many players, so be ready for action as soon as you land at The Daily Bugle.
Fortnite Jetpacks are back - Chapter 3 Season 2
As previous leaks suggested, Jetpacks have returned to Fortnite in Chapter 3 Season 2. The ultra-popular items provide a serious edge over the competition allowing players to soar through the air escaping and attacking enemies alike.
To get a Jetpack in Fortnite Chapter 3 Season 2, players will need to enter an IO Blimp and grab the Jetpack from the container inside. Have a look at the image below to see where you can grab a Jetpack after the v20.10 Update.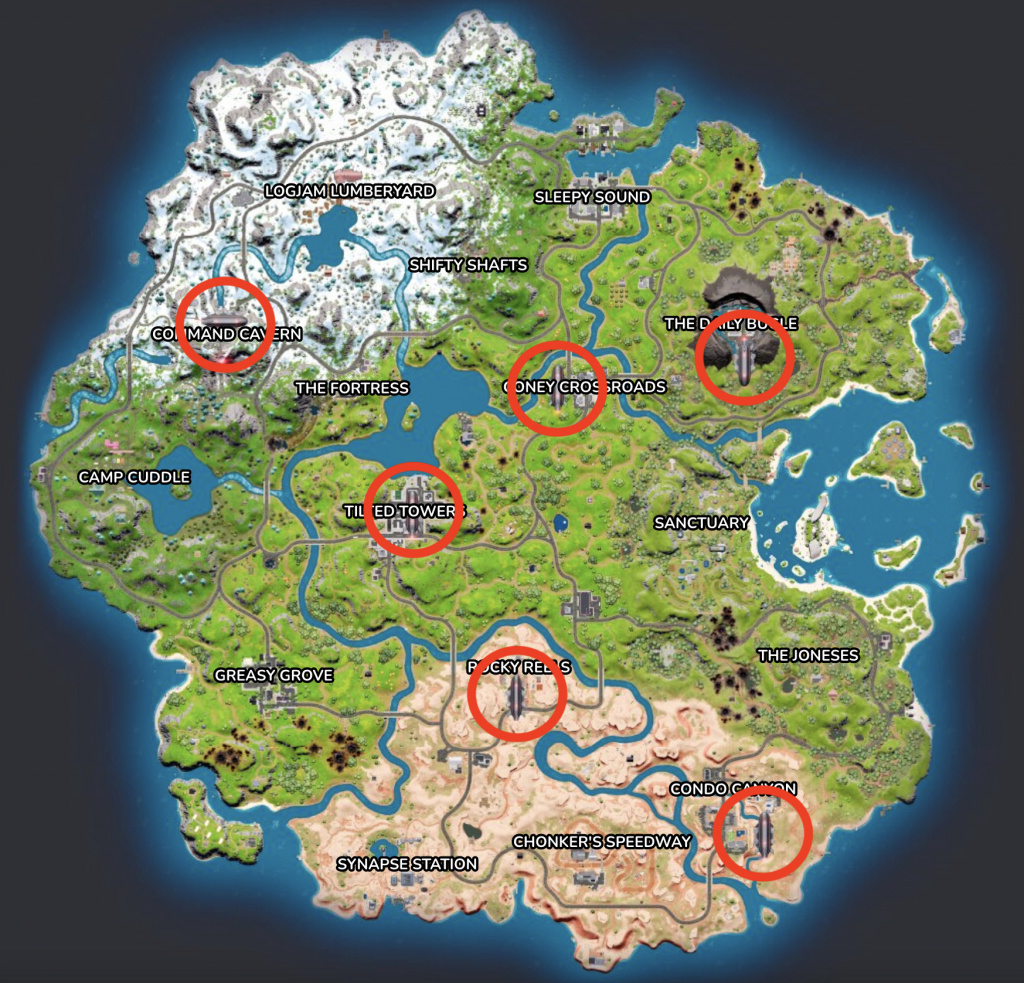 Spicy Chug Splashes return - Fortnite v20.10 Update
Another fan-favourite item returning to the Fortnite island, Spicy Chug Splashes are back as part of the v20.10 Update. The popular item acts the same as a normal Chug Splash, providing health and shield, but the Spicy version also provides a speed boost.
Essentially the combination of a Chug Splash and a Pepper, the Spicy Chug Splash can be a terrific item to help you and your teammates get to safety. You'll be able to find Spicy Chug Splashes in the normal loot pool of items from Chests and Supply Drops during Chapter 3 Season 2.
Spicy Chug Splash has been unvalted in V20.10 pic.twitter.com/M5hFk37ztf

— City Leaks (@City_Leaks2) April 5, 2022
Fortnite v20.10 Update Patch Notes
Of course with the new patch comes the nitty-gritty technical improvements, including bug fixes. Here's a detailed description of the Fortnite v20.10 Update patch notes from Epic Games.
Balance Patch Recap
A balance update last week made meaningful adjustments to the following items:
Combat and Stinger SMG damage to players and structures reduced
Combat SMG headshot damage reduced to match the Stinger
MK-Seven and Combat Assault Rifle damage to players and structures reduced
Titan tanks and Cow Catchers have been removed from competitive playlists.
Fixed Known Issues
Wins are now correctly tracked in the Career Leaderboard tab.
Fixed an issue with Resistance Quests where players could not progress into Week 2.
Fixed an issue that would cause vehicles to stutter and jerk when driving on flat terrain.
The Fishing Collection Book no longer resets between matches and correctly saves progress. 
Fixed an issue where last season's quests displayed as tracked on the HUD if no other quests were tracked.
Players are now able to use the Ziplines between wind turbines on Windbreakers Island.
In order to maintain optimal performance, certain legacy or unsupported drivers will now default to Performance Mode when launching Fortnite.
Competitive Notes
The Heavy Sniper Rifle is not included in competitive playlists.
The winner of the MK-Seven Assault Rifle vs Combat Assault Rifle vote will not immediately be unvaulted in competitive playlists when they've reached 100% Funded.
The Daily Bugle is not under assault in competitive playlists, but Huntmaster Saber has still relocated.
That's everything you need to know about the latest Fortnite v20.10 Update. Make sure to keep up with our dedicated Fortnite section for more game guides, leaks, upcoming content, and much more.
Featured image courtesy of Epic Games.
---
For more Fortnite news be sure to check out our dedicated section, or some of our Guides & Tutorials, just below:
Fortnite Guides - All Fortnite Redeem Codes | When Does Fortnite Chapter 3 Season 5 Start?|All Fortnite Twitch Drop Rewards| How To Make Your Own Fortnite Skin |
Fortnite Events - Fortnite Winterfest 2022 | 
The Best Fortnite Creative Codes - Best Edit Course Codes|Best Prop Hunt Codes|Best Zombie Map Codes
Featured image courtesy of Epic Games.