Chapter 2 Season 7 of Epic Games Fortnite Battle Royale has been exciting thus far with some of the new changes sprucing up gameplay. The season has taken the theme of extraterrestrial, as aliens have invaded the Fortnite island.
Space invaders have brought with them new weapons, vehicles, as well as challenges for gamers to complete. Among the new challenges have been to collect Alien Artifacts, these are dispersed around the map and grant XP upon completion of the challenge.
Now, there's a new set of artifacts spread around the island to kick off Week 4 of Season 7. Here's everything you need to know to complete the new challenge and unlock 30,000 XP.
Week 4 Alien Artifact locations
The Week 4 Alien Artifacts can be found and collect around the map at these locations:
On the Eastern coast of Dirty Docks
Eastside of Weeping Woods near the main building area
In the centre of Steamy Stacks named location
In the small building in the Northern part of Lazy Lake
In the centre of Holly Hedges named location
For a visual look, here's a map with the Alien Artifact areas circled: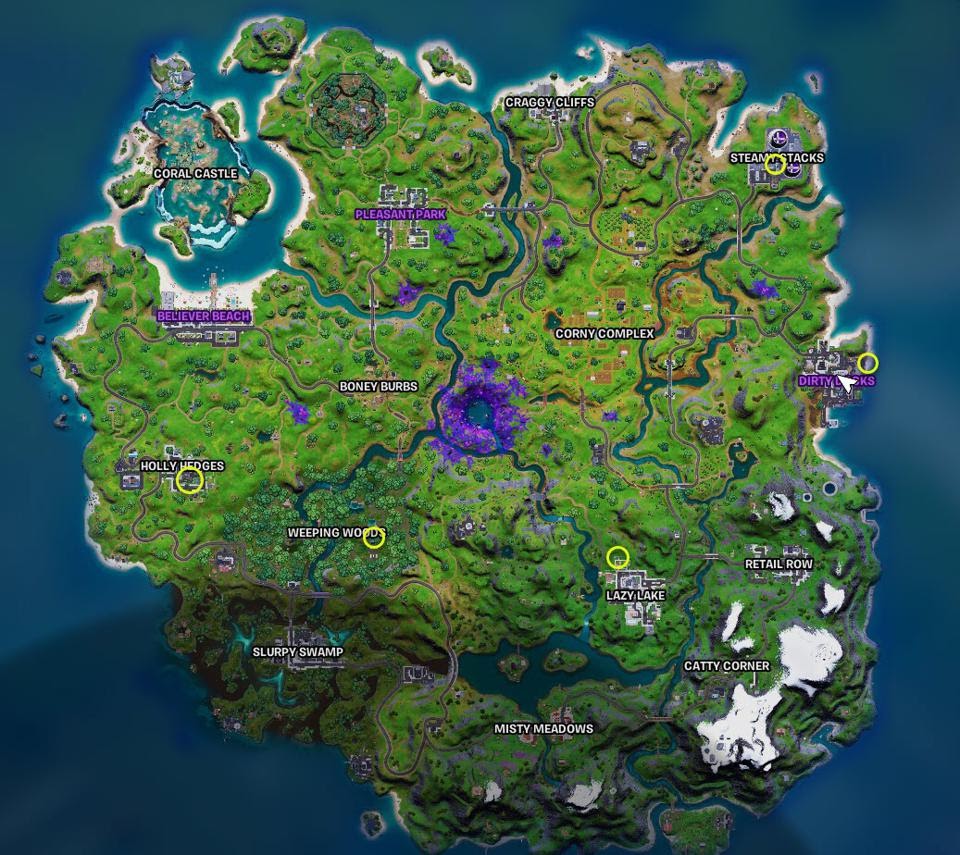 (Picture: Epic Games)
We'll keep you in the loop with all of the Week 4 news for Epic Games Battle Royale. Make sure to bookmark our Fortnite tab so you don't miss out on any of the action.