An exploit has been uncovered that massively increases your chances of taking or keeping your cones and floors in Fortnite, and it is remarkably easy to replicate... for all you have to do is look north, as per the game's compass.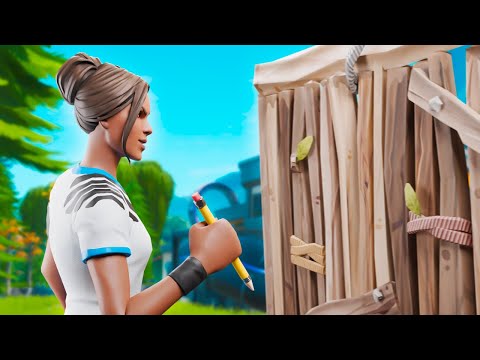 (Picture: Epic Games)
We say uncovered as reportedly this exploit has been in the game since launch and has been used by several pros without them ever revealing that they were aware of it, bringing the Fortnite esport scene into disrepute after weeks of accusations of hacking and teaming from some of the game's biggest players.
A video posted to the Fortnite Competitive subreddit has brought it to the wider community.
Johnathan "yungcalculator" Webber, a prominent Fortnite pro, has taken it upon himself to bring the exploit to light.
The exploit seems to have been widely known in the Danish Fortnite scene, with Atlantis' Kesjer claiming he has known and used the exploit "for months".
Im getting hate for posting the exploit when I didnt discover it, but like the guy who did post it deleted it cause the pricks who found it out and held onto it for 7 months harassed him. But yeah im such an asshole for wanting it to get fixed

— reformed calc (@yungcalc) May 21, 2020
idk why ppl leak stuff like this, ive known it since old map and then someone randomly figures it out. was fun while it lasted tho boys LMFAO

— Atlantis kejseR (@kejzerr) May 20, 2020
Kesjer subsequently blocked yungcalculator on Twitter after people were calling for him to be banned from the game.
Intentionally using exploits of bugs for competitive advantage is strictly against the rules as per the Fortnite competitive rule book. 

Under section 8.2 Competitive Integrity it reads: 
   
"Each player is expected to play to the best of her or his ability at all times during any match.  Any form of unfair play is prohibited by these Rules, and may result in disciplinary action.  Examples of unfair play include the following:  
 Intentionally exploiting any game function (e.g., an in-game bug or glitch) in a manner not intended by Epic in order to gain a competitive advantage."
It is not currently clear how the system for taking builds in Fortnite does operate, it used to be dependent on ping before the developers introduced a "coin-flip" system but users have reported that this no longer seems to be the case, and with no official patch notes it is a mystery to all but Epic Games.
Fortnite has been rocked by a number of cheating scandals in recent weeks, with players being banned for teaming and the situation around "kquid" where evidence emerged that seemed to show him using an aimbot.
There was also uproar during Week 2 of the FNCS Invitational where the top 10 spots in NAE were all taken up by controller players, with many feeling that the aim assist present under the current system gives far too much help to those that use a controller.
Epic recently announced they are looking at aim assist again and will be making changes in the future.