The Fortnite battle royale world continues to live in a state of pandemonium after the end of Chapter 3 Season 1. So much new content was featured throughout the debut of the new chapter and the results thus far have been spectacular.
It's now time for Season 2 and Epic Games has completely changed the state of play with some awesome new features. Tactical sprinting is now available for players to escape quicker with short bursts of pace, and that's not all.
Players will be able to grab onto rooftops and ledges after a long wait for the climbing mechanic in the battle royale. Check out everything you need to know here about how to use the new Fortnite Mantling feature.
How to grab ledges in Fortnite - Mantling feature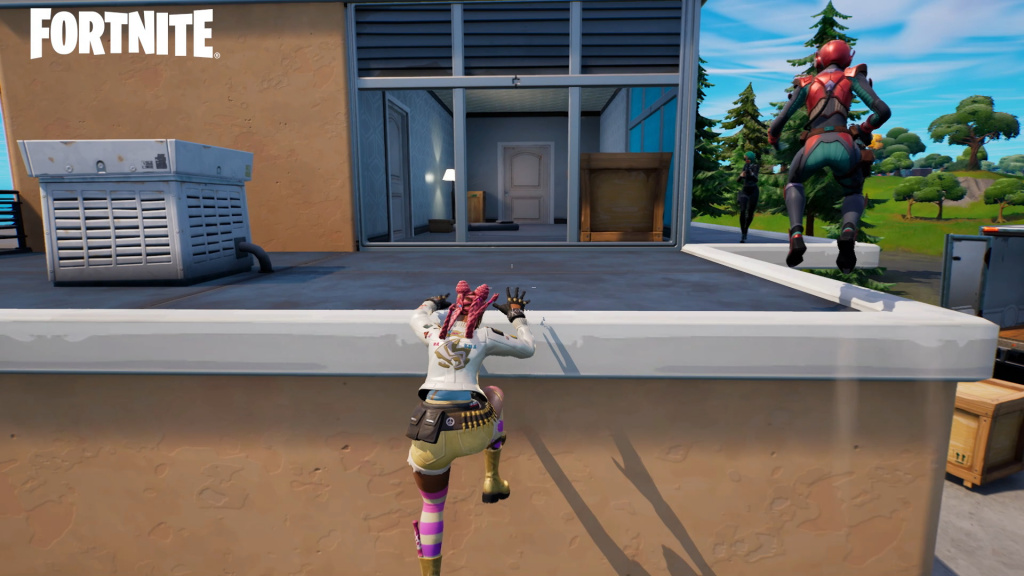 In one of the biggest developments since Fortnite first debuted, Epic Games have removed the building feature in Chapter 3 Season 2, preventing players from creating structures. While there's no word yet on how long the change is set to last, the game developers have made other amends to accommodate the new gameplay.
Satisfying the longtime request of many Fortnite players, a Mantling feature is now live allowing players to pull themselves up onto ledges. One of the classic Fortnite frustrations was having to clear ledges completely with your feet in order to access that area.
Now if you can't quite make it over the top with your jump or glide, grab the ledge by pressing the jump button (A, X, Space Bar) in mid-air as you make contact with the point you want to mantle. A prompt will also pop up on the screen to Mantle to help get the timing down.
It's easiest to use the Mantling feature when sprinting towards a ledge, as you'll be able to time the grab better. But do note you must be facing the ledge in order to grab onto it and Mantle over the top.
This comes at the perfect time for players to get used to the new controls as they'll need it in order to climb to high points without a building feature. It will also be rewarding to learn the new feature, as there is a Season 2 Week 1 challenge that requires players to Mantle onto a ledge within 3 seconds of Sprinting.
For a video example of how to use the new Mantling feature, check out this quick tutorial from YouTube creator Vizion.
If you found this guide helpful, you'll surely enjoy the rest of our Fortnite coverage. Check out our dedicated Fortnite page for all the best info on game guides, news, updates, and more.
Featured image courtesy of Epic Games.
---
For more Fortnite news be sure to check out our dedicated section, or some of our Guides & Tutorials, just below:
Fortnite Guides - All Fortnite Redeem Codes | When Does Fortnite Chapter 3 Season 5 Start?|All Fortnite Twitch Drop Rewards| How To Make Your Own Fortnite Skin |
Fortnite Events - Fortnite Winterfest 2022 | 
The Best Fortnite Creative Codes - Best Edit Course Codes|Best Prop Hunt Codes|Best Zombie Map Codes
Featured image courtesy of Epic Games.