Dominick "Unknown" Green of NRG Esports has released a statement apologizing for his conduct during the Day 1 of the
FNCS Invitational Grand Finals
, when the popular controller griefed Cody "Clix" Conrad in Game six of the $2M tournament.
Griefing in Fortnite is when a player plays against their best interests when they are unlikely to progress further in a tournament and is seriously frowned on within the game. In this case, Unknown attempted to land on Clix in the sixth and final game, and attempt to kill him. The latter had previously goaded him with a series of tweets after he heavy sniped Unknown in game five, used a dance emote on him, and posted the clip to Twitter.
Incensed Unknown searched for Clix in the tournament's replay files and noted his landing spot and made it his mission to ruin his night, he ultimately failed to find Clix, with Clix having gained prior knowledge of Unknow's intentions. Unknown erroneously chased down another player and died shortly after.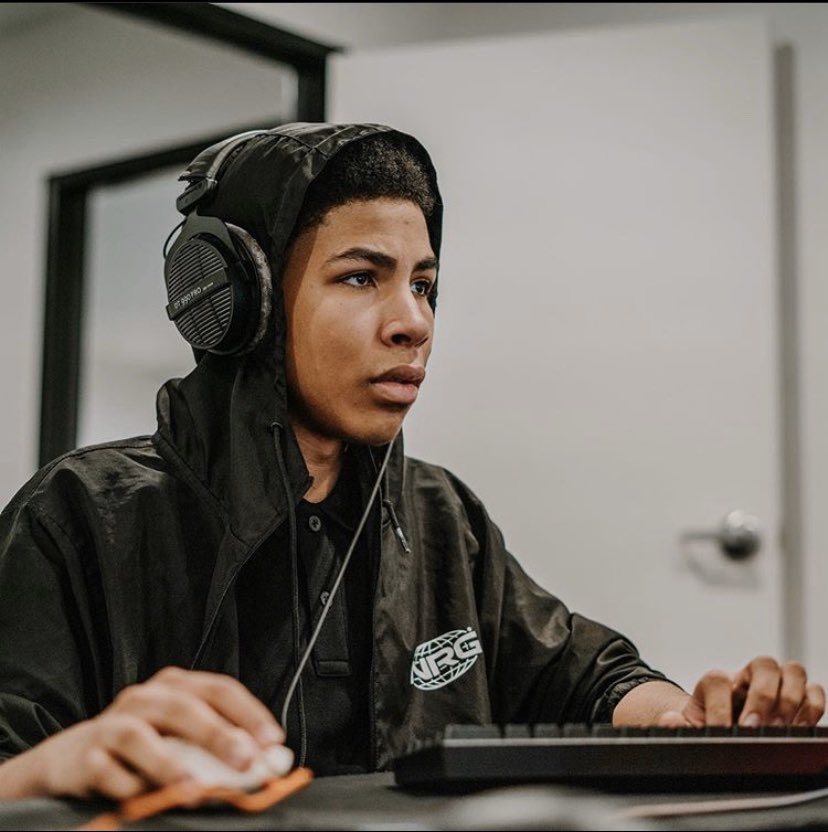 Unkown has apologised for his actions on Day 1 of the FNCS. (Picture: Unknown)
Clix then goaded Unknown further with a series of tweets suggesting he wasn't really worried about Unknown's attempts to grief him. 
"chillin in this bush with a grey pistol, his controller can't lock on to me so im giving [sic]",  a reference to the fact that Unknown is one of the game's most popular controller players.     
That wasn't to be the end of it though, and Unknown signed off his stream promising that he would be attempting to ruin Clix's tournament in Day 2.
"So I just did all that work for no reason. I'll just land on him tomorrow," he was quoted as saying.
Overnight though the story blew up and even Tyler "Ninja" Blevins, in a video posted to his Twitter, weighed in on the matter of griefing in Fortnite.
"Do not grief players during tournaments because you no longer have a chance to qualify," he said. "Just because you can't win now, and you can't qualify, doesn't mean you have to ruin a top streamer, or YouTuber's time and chance at qualifying and making money."
"You don't even know what you're doing, what if this person needs this money?" 
Referencing this particular instance he said: "You guys have huge followings, you have to lead by example, you have to be pillars of the community, don't stoop to their level, be better than that, be better than them and just be a good role model man, there are so many people watching you."

With a nights sleep and a clearer-headed, it seems that Unknown has seen the error in his ways and before NAE's Day 2 kicked off he put out a statement apologizing for his actions the previous day.
"I'd like to take this opportunity to apologize for my actions yesterday. After talking with my friends, family, and org I've come to realize that what I did yesterday was wrong," said the under-fire pro. "Fortnite has given me so many amazing opportunities, and the last thing I want to do is harm the integrity of the competitive scene. I understand that my actions not only affect the players I am competing against, but also can influence my fans and viewers."
He added that he won't be streaming the rest of the event so that he can focus on himself and his "own game in the future."
 
Griefing contrary to popular belief is in fact against the rules in Fortnite, though it is a very hard case to prove under 8.2 Competitive Integrity, it states that:
 "Each player is expected to play to the best of her or his ability at all times during any match.  Any form of unfair play is prohibited by these Rules, and may result in disciplinary action."   
Competitive Fortnite has had a tumultuous few months with a number of accusations of teaming, players using exploits, outright cheating, all while the controversy over aim assist gifted to controller players is creating an unequal playing field.