We're only days away from the launch of
Fortnite
Chapter 2 Season 7, and hints have already been dropped as to the theme of the next campaign.
Alien and extraterrestrial interactions
have been cropping up across the map in recent days, and many suspect they will take hold of the Fortnite island in short order.
To help set the mood for the changing of seasons, Epic Games have dropped special Foreshadowing Quests into gamer's challenge lists. These challenges unlock copious amounts of XP and will help to clear out the last few levels of the battle pass.
One of the Foreshadowing Quests will task players with finding and destroying Spooky TV Sets around the Fortnite island. Here's a map and guide to help you find them as quickly as possible and unlock some major XP.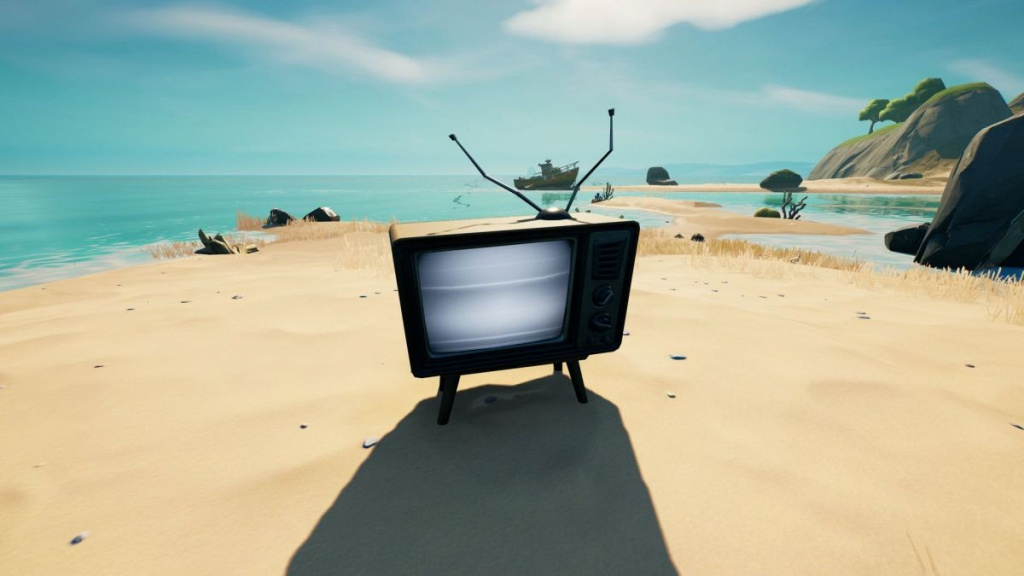 (Picture: Epic Games)
Destroy Spooky TV Sets - where to find them
There are a total of seven Spooky TV Sets scattered across the island. However, you'll only need to find and destroy five of them to complete this Foreshadowing Quest.
Once you have destroyed five Spooky TV Sets you'll be granted a whopping 24,000 XP which should be a massive help in finishing out the Battle Pass. Remember, there are bonus Skin Styles that can be unlocked by reaching a high enough Battle Pass level.
Here are the Spooky TV Set locations as well as a marked map to show a visual:
Underneath a large tree South of Slurpy Swamp
On the big hill West of Lazy Lake
On the small island Northeast of Craggy Cliffs
Top of the cliffside West of Sweaty Sands
Underneath trees Southwest of Dirty Docks
Campsite South of Catty Corner
In the Woods Northeast of Holly Hedge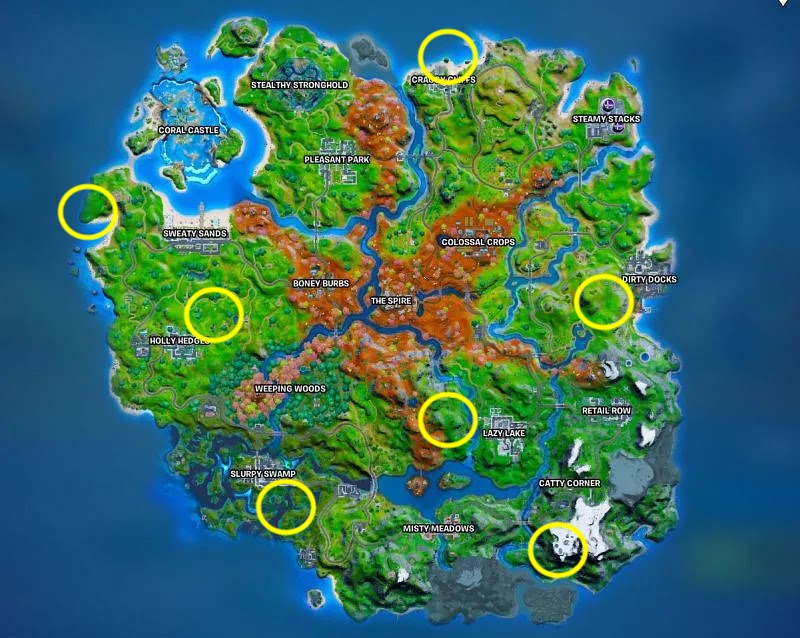 (Picture: Epic Games)
Make sure to complete all your remaining challenges ahead of Chapter 2 Season 7 of Fortnite, expected to go live in the coming days!