Genshin Impact developers, miHoYo, has detailed a handful of new content arriving in the next Genshin Impact update. From the new characters, character banner events, and weapons, to powerful new artefact sets.
On top of that, there are still plenty of events, challenges and quests for players to get excited for. So, what else did you miss from the livestream? Here's a sneak peek at more in-game content players can expect in update 2.3 for Genshin Impact.
Genshin Impact 2.3 update: Energy Amplifier Fruition event
The next Energy Amplifier event arriving in Gneshin Impact will be a re-run of the 1.5 Energy Amplifier Initiation event. This time around, players will be travelling throughout Teyvat in pursuit of various points of interest (POIs).
During this event, players will need to locate several POIs and once found, you will have to destroy Mutation Stones before defeating countless enemies awaiting you there. After taking down all the enemies, players will have to collect Irminsul Fragments as well as some bonus loot as rewards, including Mora and Primogems.
Genshin Impact 2.3 update: Bantan Sango Case Files: The Warrior Dog
With the Omni-Ubiquity Net item that will be added to the game in the next update, this event should be a delight for players looking to add new creatures to their collection. While travelling to Inazuma, a random and mysterious case has appeared at the Adventurer's Guild for which the Traveler will offer their service to help.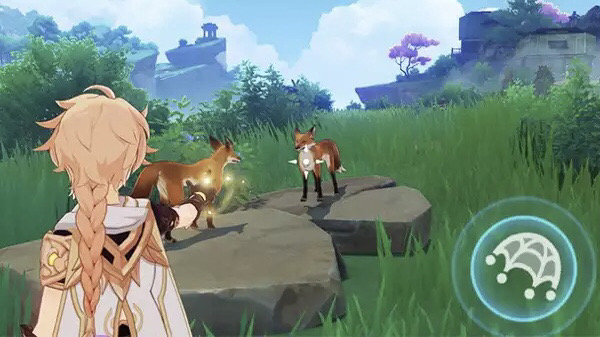 Teaming up with the Bantan Sango Detective Agency, players are tasked to solve the disappearance of various animals in the city. As the investigations continue, players will locate, retrieve and return the lost animals to their owners and their homes.
Unfortunately, a guard dog will hamper your investigation as it protects each location of the missing animals. Use items like fireworks and smoke machines to divert their attention and avoid being spotted by the guard dogs. Upon completion, players will be granted Primogems and Mora amongst some of the event's rewards.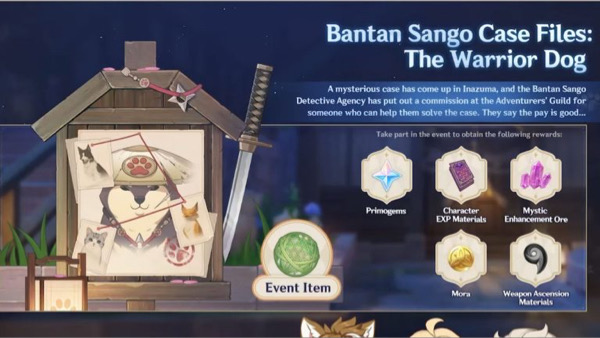 Genshin Impact 2.3 update: Merchant event
The travelling merchant, Liben, is making his anticipated return to Genshin Impact. While he will be offering plenty of items for players in exchange for Primogems, he will be receiving a game quest in 2.3. update.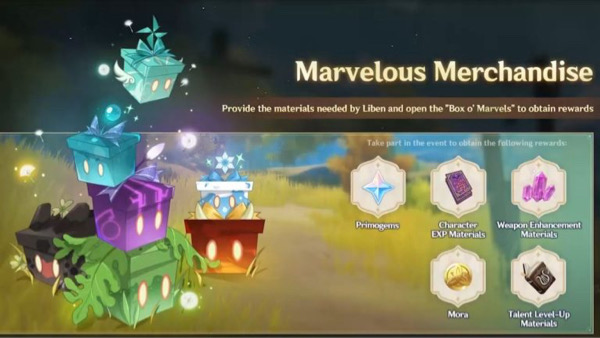 "Marvelous Merchandise" will task players with collecting materials as requested by Liben which will be used to unlock the Box o' Marvels. Once all the materials are collected and the chest unlocked, players will be granted the content of the chest as rewards. These rewards are as follows:
Primogems
Mora
Character EXP Materials
Weapon Enhancement Materials
Talent Level-Up Materials
The forthcoming 2.3. update, "Shadows Amidst Snowstorms", is expected to arrive on 24th November 2021.
Don't forget to check out our dedicated Genshin Impact section for the latest news, updates, guides, leaks and more.
Featured image courtesy of miHoYo.