Genshin Impact's 2.3 update has brought a new special event to the game, in which players will be able to get exclusive rewards from Albedo through various challenges on Dragonspine Mountain.
As part of the Shadows Amidst Snowstorm event, players now also have the opportunity to enjoy a new Story Quest based on Albedo and Dragonspine Mountain, divided into three acts available during the event period.
In this guide, we will cover the first of these three acts, called "The Snowy Past".
Shadows Amidst Snowstorms Act I - The Snowy Past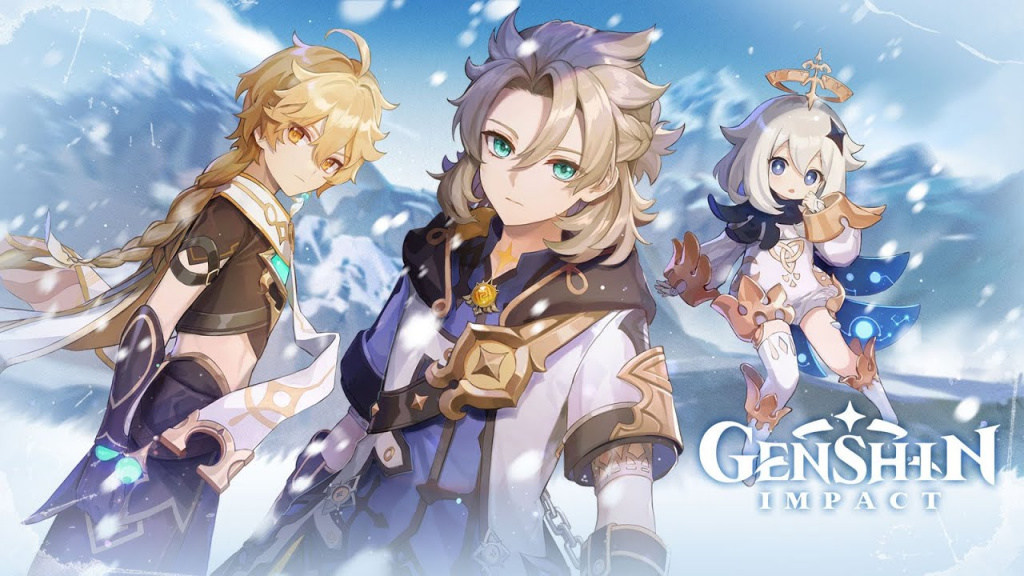 Before taking part in this event, you must have completed the requirements seen below:
Reach Adventure Rank 20 or above
Complete the Archon Quest "For a Tomorrow Without Tears"
Complete Albedo's Story Quest "Traveler Observation Report"
Complete Joel's "Lost in the Snow" Quest
Once you manage to get this done,  Act I will be available for you in your Quests section, asking you to go to Mondstadt's alchemy store as Paimon is kind of having an odd thought about something. Here, you will meet up with both Albedo and Sucrose for the first time since the Dragonspine quests.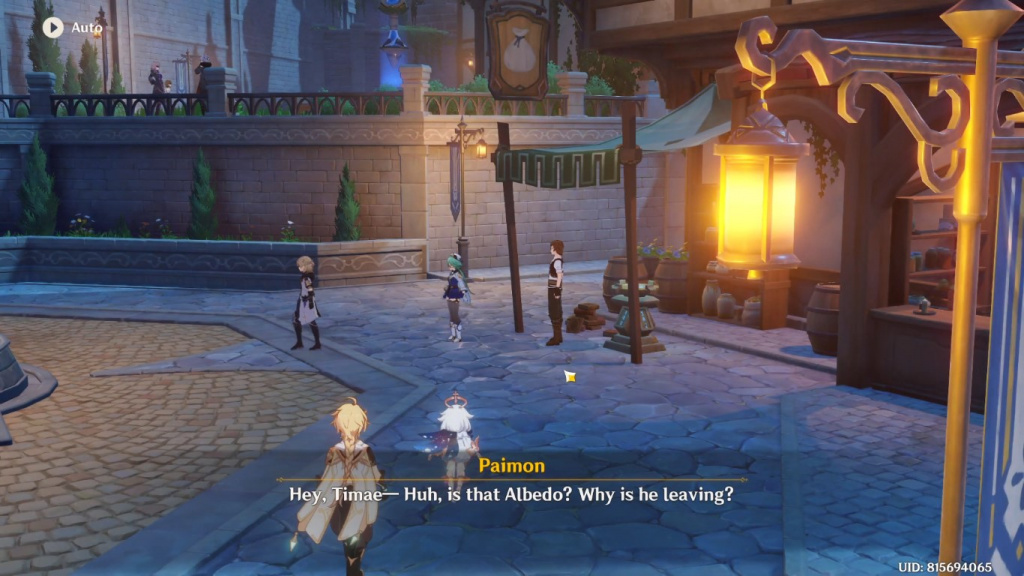 However, as soon as you get there, Albedo will walk away with a serious face, so you will have to talk with Sucrose and Timaeus to solve Paimon's dilemma, which by the way will be impossible for their level of skill, so you will have to ask Albedo instead.
At this point, the first mission will kick off and you will have to go straight to the Dragonspine camp, where some of the Adventurers' Guild members will be hanging around, as they are preparing to hold a winter training session on the mountain.
Before you step foot on the mountain, Amber will ask you to help her with something around Joel, a child who's waiting for his lost father at the foot of Dragonspine.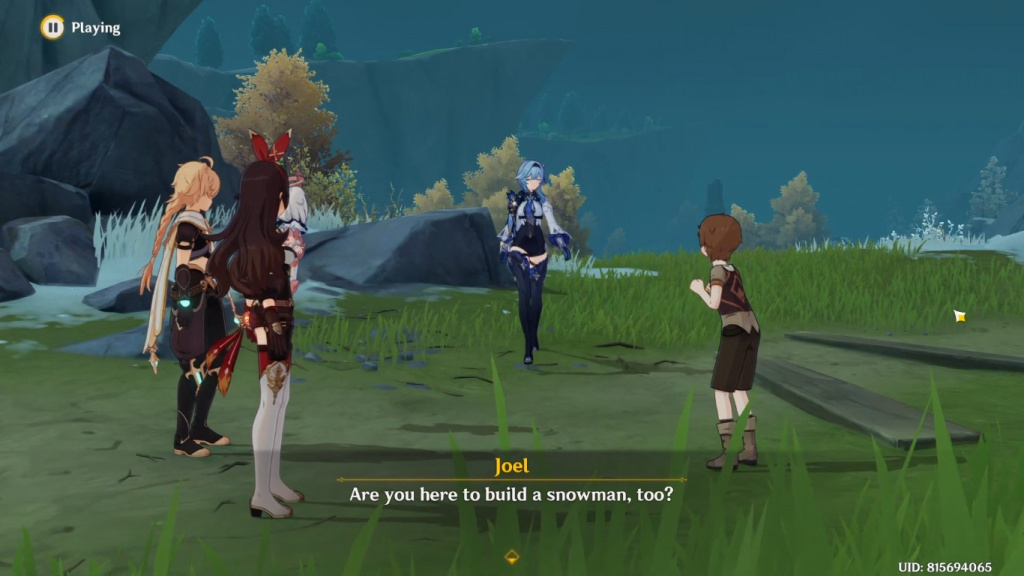 After a big interaction with him, Amber, and also the "Spindrift Knight" Eula, you will have to go to the mountain to help both adventurers find some supplies to build a snowman.
Once you get to the checkpoint, your Traveller will hear a strange rustling nearby, so you will go investigate the origin of this sound deep inside Dragonspine.
After a brief pause, Albedo will suddenly show up and ask what you're doing at Dragonspine again. Following a short dialogue, you will now walk up to Albedo's campsite, however, something will be wrong as apparently some of Albedo's possessions and notes were stolen in his absence.
To find the thieves, you will have to use your Elemental Sight to follow their footprints. This will be a fairly long walk with tons of enemies to fight, so make sure to be prepared for these threats. The footprints will end at the entrance of a cavern, however, Albedo will offer himself to find and deal with the thieves while you wait outside.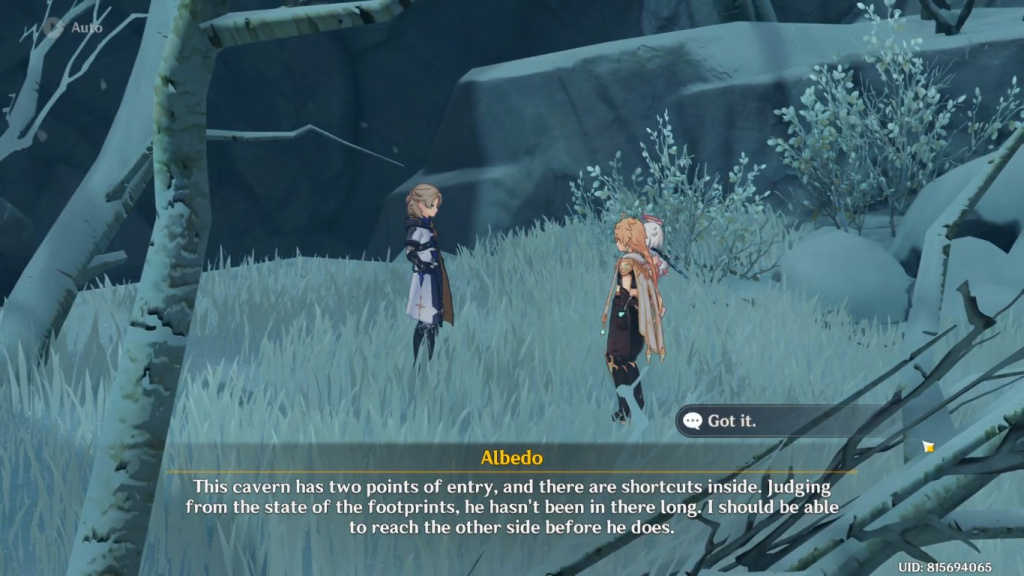 To spend the time, Paimon will ask you to help him collect some good Starsilver ores for his personal art project. Unfortunately, the thief will be faster than Albedo so he will end running away, but before you start complaining, you will hear in the background asking for help.
After reaching the source of the shout, you will find Bennett locked inside a big cell. You will have to find the key to the door, and also fight a couple of Fatui soldiers before you finally free Bennett. With that situation already solved, you must now return to the cavern and look for  Albedo.
He will then appear a little confused about why you left the cavern entrance, but suddenly, Eula will show up again and accuse Albedo of stealing Joel from her side. Albedo will then talk about the thief situation, assuring Eula found an impostor whose taking advantage of his alchemy notes.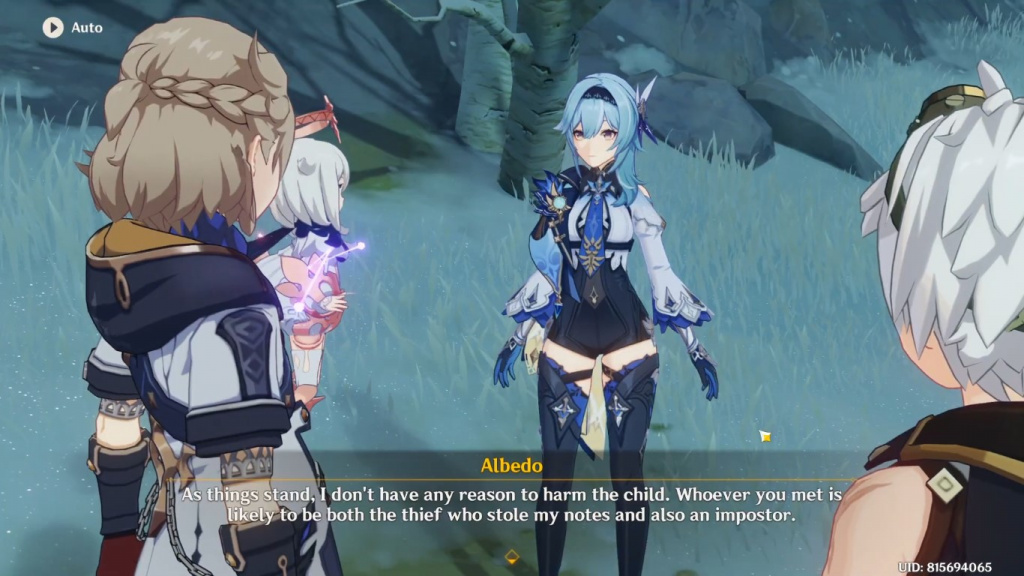 With everything cleared up, Amber will appear and go back to the mountain camp with both Eula and Bennett, while you will have to go to Albedo's camp once more. After cleaning up his campsite, he will confess an unexpected secret, revealing he is a synthetic human being created by a researcher from Khaenri'ah.
As such, Albedo's real age is way bigger than anyone thought, but due to the destruction of Khaenri'ah, he has no memories of his early life, other than his alchemy knowledge and the birth of his "brother", a dragon named Durin whose power can drive people to madness.
After making sure you will be looking for Albedo's impersonator, Act I will be finished and you will receive 120 Primogems, 6 Hero's Wit, and 60,000 Mora, while also unlocking the Shadows Amidst Snowstorms Event Shop, the Born of the Snow challenge, and the Dragonspine Special Training.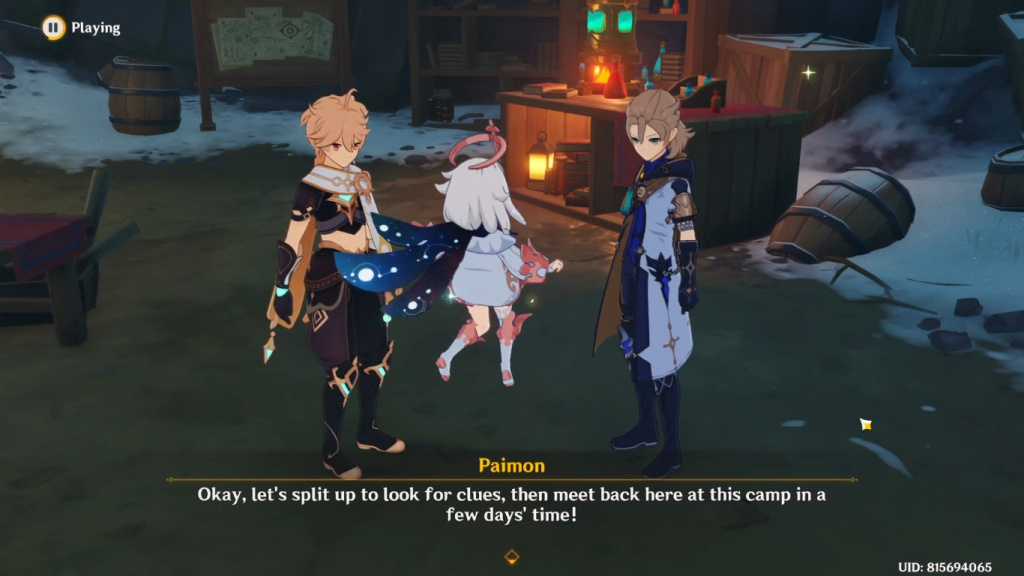 The Shadows Amidst Snowstorms Act II - The Shadows Deepen will be available on 1st December.
Don't forget to check our dedicated Genshin Impact section, where you can find all the news, guides, and previews you desire, as well as our Genshin Impact Twitter account.
Featured image courtesy of miHoYo.