Genshin Impact 1st Anniversary is approaching and will start on 28th September 2021. Developers, miHoYo, will be celebrating with a tonne of events, live streams and rewards. This includes HoYoFair: Genshin Impact Fan Art Celebration 2021, Tokyo Game Show 2021, "An Unforgettable Journey" Web Event, Anniversary Congratulatory Art Repost Prize Giveaway and more. 
In this article, you can find all the official leaked details about the upcoming Genshin Impact 1st Anniversary live streams, including the date, time, rewards and more.
Genshin Impact 1st Anniversary Livestream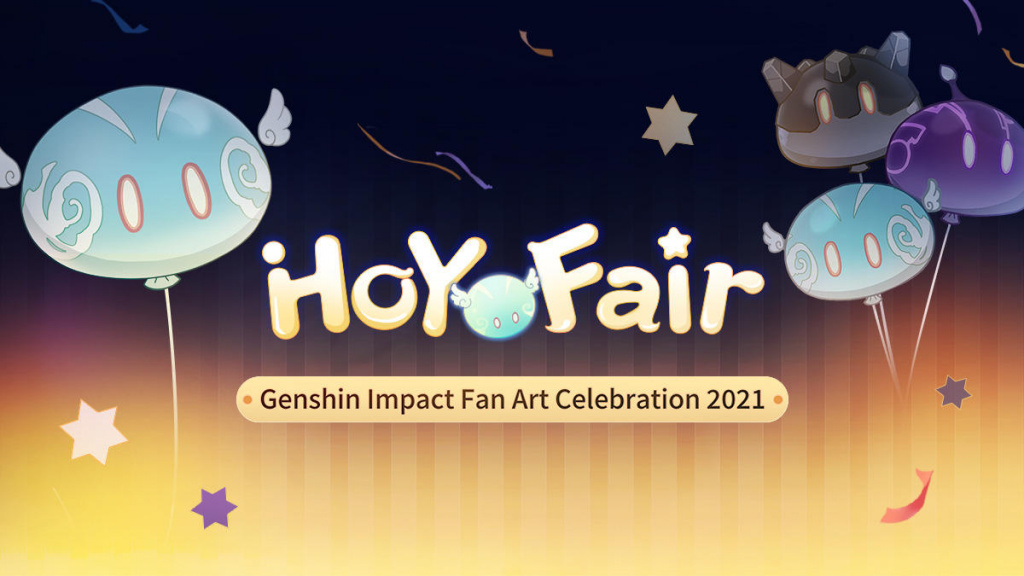 HoYoFair: Genshin Impact Fan Art Celebration 2021
miHoYo will be live streaming HoYoFair: Genshin Impact Fan Art Celebration 2021 on the official Twitch Gaming channel on 26th September, starting from 00:00 UTC.
Along with the celebration of the 1st Anniversary, miHoYo will be revealing exclusive news. Talented creators like Hamelin, 喵太Miota and 원원OneOne will be featured, putting on exciting animations, dances and more. 
You can have a look at the official teaser of HoYoFair, which we have embedded for your viewing consideration below. 
Players can log in to the HoYoLAB application and leave a comment on the post about their favourite character for a chance to win one of the following rewards:
Two Alienware x15
35 Alienware Wired/Wireless Gaming Mouse AW610M
35 Alienware 7.1 Gaming Headset AW510H 
Two Dell G15 Gaming Laptop
Five Dell 34 Curved Gaming Monitor S3422DWG
35 Dell Gaming Backpack 17
12 Intel NUC Panther Canyon
12 Intel 11th Gen Core i7-11700K
Five SteelSeries Arctis Pro + GameDAC
[HoYoFair] Genshin Impact Fan Art Celebration 2021 kicks off today!

Come to enjoy amazing fan art and performances!

📣HoYoFair will premiere on Twitch Gaming on Sep 26th at 00:00 (UTC+8) >>> https://t.co/zcXwGCNaJv

🎁Event rewards >>> https://t.co/EqJvpoGIbd#HoYoLAB#miHoYopic.twitter.com/NoOE9EcwwY

— HoYoLAB (@HoYoLAB_Mimo) September 25, 2021
Each player can win one reward and the shipping address needs to be shared with miHoYo within a month.
Tokyo Game Show 2021
The TGS2021 Genshin Release Eve! special broadcast will be held on 3rd October at 12:00 pm UTC and will run for 50 minutes. miHoYo has not revealed where the live stream will be performed, however, it should premiere on the official TGS YouTube channel.  
1st Anniversary Livestream
Along with this, as per the leaks by UBatcha, miHoYo will hold a Genshin Impact 1st Anniversary live stream on 28th September.
纪念日还有个直播,请期待!

— UBatcha (@Ubatcha1) September 9, 2021
There is no official announcement by miHoYo regarding this at the moment, however, it may be announced during the HoYoFair Livestream, unless the leak is not accurate. 
We will update you with all the new information as soon as it gets available.
Check out our dedicated section for everything Genshin Impact, from news to leaks, guides, drama and more.
Featured image courtesy of miHoYo.