Felix "xQc" Lengyel has offered an apology for the actions that ultimately lead to his permanent ban from the GTA RP server, No Pixel, and it looks like this time the Twitch streamer won't be coming back.
Since taking to GTA RP, xQc has barely been out of the headlines having, so far, been banned five separate times often for failing to adhere to the No Pixel's roleplaying rules.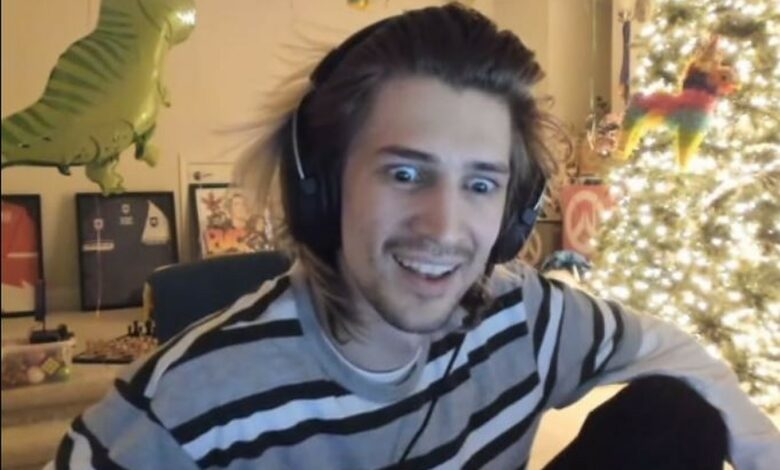 xQc one again found himself banned from the No Pixel server. (Picture: Twitch/xQc)
The narrative has proven to be as predictable as the clock. xQc roleplays, gets angry, breaks the rules (usually by running over someone in his car), he's then banned. Some days later his suspension is lifted and he is free to make a hero's return to the server, less a changed person and more like a stick of dynamite with an unknown, but probably very short, fuse.
This time it's different though as xQc has been banned from the No Pixel forums, Discord and seen his in-game court case closed. 


xQc's character Mr Paul is "no longer resident of this city" according to the No Pixel forums. (Picture: No Pixel)
And according to xQc not only should he have been permanently banned "a long time ago", even if he were to be allowed to return he feels like this might be the time to "f**king move on".
"I mald all the time, and you know what, I should have been banned a long time ago," xQc told his viewers in the hours after his ban.
"The reality is I should have been banned a long time ago. It's why I'm not even mad because it's just the reality and I am not stupid. Out-of-character malding and s**t is not right and I should have been banned before."
xQc struck a similar tone in a tweet after his stream ended where he apologised for "those who go collateral" in his latest outburst. 
"I hope you know it wasn't malice and I love & respect all roleplayers," wrote xQc.
It definitely seems like the end of the road for xQc and GTA RP, though he does concede he will miss it.
"I am not that mad, I just want to move on," said xQc. "I f**king love roleplay, and honestly, I'm going to miss it a lot because it's all I care about. But it is what it is and we move on."
xQc's latest ban reportedly comes from an incident where he stole a helicopter and got caught, with one of the two arresting officers being another player with who he has had issues in the past and who goes by the name Penta.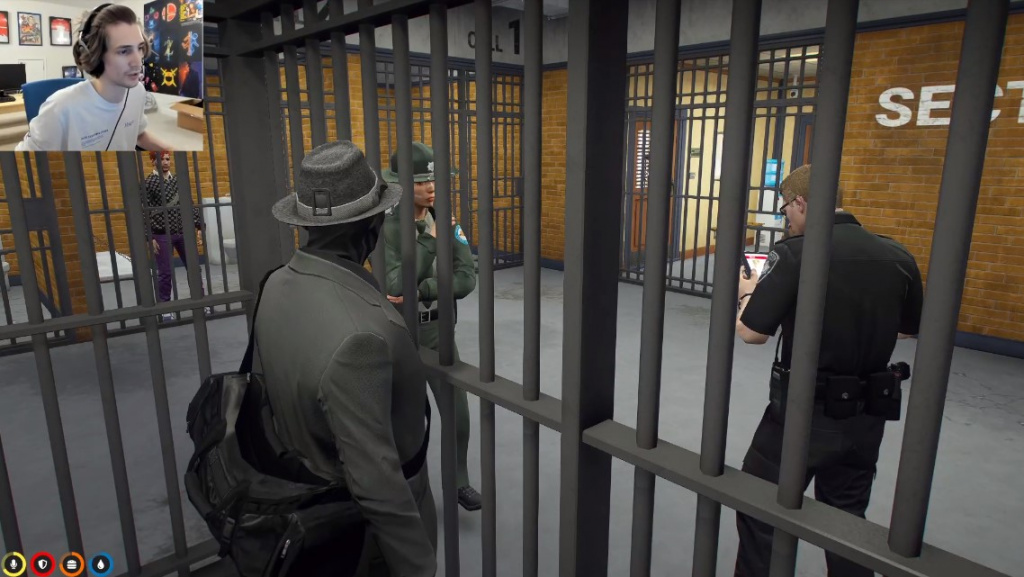 A common sight, xQc in the No Pixel slammer again. (Picture: Twitch/xQc)
xQc felt he was being unfairly targeted and proceeded to "mald", hitting people in an OOC fashion. xQc claims that he merely "tapped" these players and the resulting situation spun "out of control".
Check out our dedicated section for more Twitch news, from the antics streamers get up to, to the hot tub meta and more.