Evo 2021
, which is being held entirely online, might not have the same amount of hype as a regular offline event, however, developer Arc System Works decided to unveil the latest
Guilty Gear Strive
DLC during the tournament -- Jack-O Valentine.
First introduced in Guilty Gear Xrd Rev 2, the final version of Xrd release in 2017, Jack-O is a relatively newer character in the franchise, with Strive marking her second appearance in the series. 
The Jack-O announcement leaked via social media hours before it became official, confirming Arc System Works plans of trying to introduce both familiar faces and brand-new fighters like Goldlewis Dickinson, which was the first DLC Strive received.
Guilty Gear Strive Jack-O - Release date & price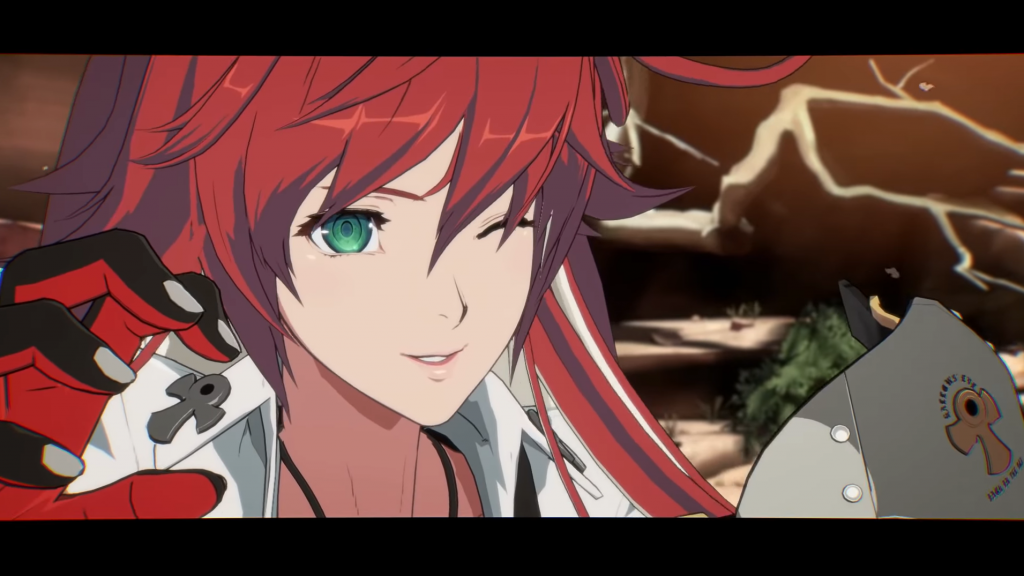 Similar to Goldlewis, Jack-O will be available for Season Pass holders starting on 27th August, going on sale for the rest three days later, on the 30th.
Season Pass 1 includes a total of five characters, two stages, a new colour pack for the entire roster, and a new story DLC scheduled to release alongside the last fighter in 2022. It costs $30 or the equivalent depending on your region. 
Guilty Gear Strive roadmap
According to the roadmap shared by Arc System Works, fans can expect one more character by the end of 2021, with the last two scheduled for release at some point in 2022.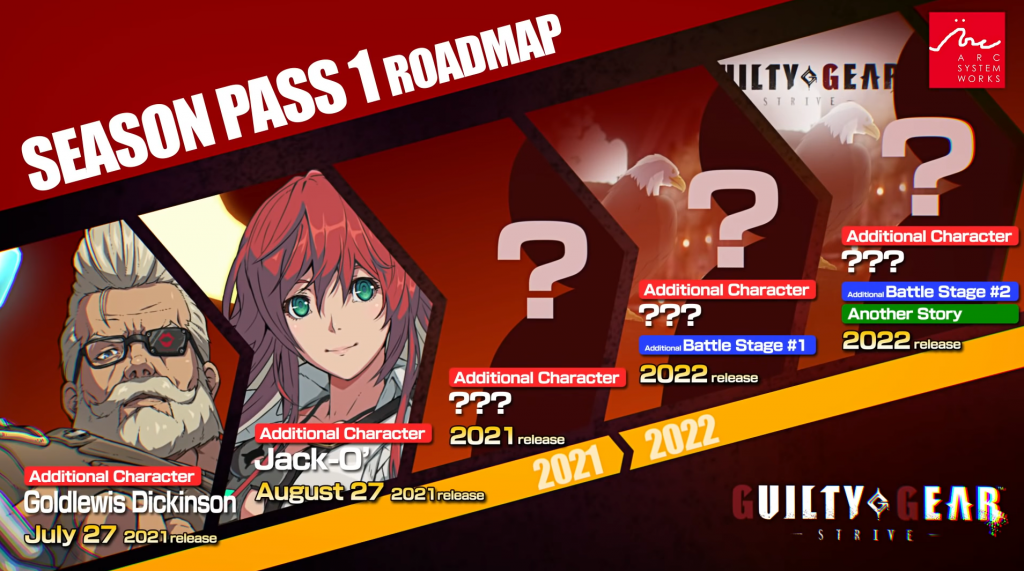 From the roadmap, we can see there's at the very least, three more characters planned for Guilty Gear Strive. At the time of writing, information on the characters have not been revealed, but we will keep fans updated as soon as we know more.
Check the reveal trailer for Jack-O down below:
For more on all things Guilty Gear Strive, check out our dedicated section filled with news, tournament results, and more.