There's no doubt in everyone's mind that
Guilty Gear Strive
, the latest entry in Arc System Works' long-standing franchise, is the most successful title in the series, already soaring past 500k units sold, turning the eyes of the entire FGC thanks to its seamless rollback netcode and impeccable visuals.
As it tends to be the case, many top players from across different scenes have dabbled in the world of Strive, most notably Street Fighter V's Victor "Punk" Woodley, Smash Melee's William "Leffen" Hjelte, and of course Dominique "SonicFox" McLean, a fighting game god dominant in Mortal Kombat, Skullgirls, and Dragon Ball FighterZ.
As these top competitors continuously showcase their ability to learn and explore the mechanics of a brand-new fighting game, many fans (and to some degree competitors alike) hold their opinions in high regard, so when SonicFox stated that he had "0 motivation to play Strive," they unknowingly sparked a peculiar debate -- is Guilty Gear Strive destined to die?
Gonna keep it a stack but I have 0 motivation to play strive lately 😅

Havent been enjoying the game as much as I hoped to.

— SonicFox @ Megaplex (@SonicFox) August 1, 2021
The simple and quick answer is no, and assuming that is ridiculous, but because this is the FGC, a community that from time to time likes to feed off of unnecessary drama, naturally both Strive and SonicFox ended up trending on Twitter amid a debate between people who were already predisposed to hate the game and those who believe it will continue to thrive. 
Let's go back a little bit and explain why SonicFox has lost their motivation. According to the DBFZ, MKX, and MK11 Evo champion (let's not forget they're also a LEVO Strive winner), the game feels stiff, and often repetitive. "It's hard to explain," they add.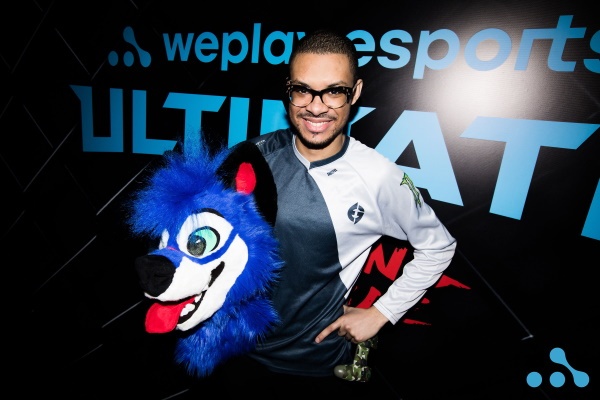 Is it the way Roman Cancels works? The Gatling combo system changes? Wallbreaks that force you to return to neutral unless you spend meter? Who knows, but one thing's for sure -- there are plenty of people that still enjoy Guilty Gear Strive, including other top players, such as Leffen, who tried to inject a bit of positivity into the discourse. 
"I personally still have a ton of fun, I think character choice might be a factor," Leffen replied. "Chipp rewards doing different sh*t whereas many of the good chars win condition is pretty simple once reached," he added, advising SonicFox to pick up a new character to maybe revitalize their spirits.
Other legendary FGC icons such as Justin Wong also vocally supported Strive, encouraging those who still like the game to stick with it. 
I love playing Guilty Gear Strive

— Justin Wong (@JWonggg) August 2, 2021
SonicFox defends their Strive claims
As it's often the case, a few rotten apples have targetted McLean and criticized them for "hating" on Strive, something the 23-year-old never actually did, doubling down on their explanation as to why their not showing much interest in pursuing the game competitively.
"Even in a game like Skullgirls 10 years later, it still doesn't even feel solved. Like we're just now cracking the surface still. Strive I made an opinion on what the meta would be day 1 and here we are two months later with said meta being what it is."
SonicFox has set the upcoming CEO tournament as their last event to determine whether they stick with Strive or not.
Do you think Strive is destined for success or a quick entrance into the fighting game cemetery? While you decide, check out our dedicated section filled with news, tier lists, guides, and more.