After six extensive beta weekends, Icarus v1.0 is ready for launch and it comes packed with new content and features.
The co-op survival is the latest creation from the mind of Dean Hall, the famous modder behind DayZ, who now has his own development studio - RocketWerkz.
Icarus builds upon the studio's previous space colony survival game, Stationeers, and offers many unique and exciting gameplay features that will survival game fans appreciate.
During the beta weekends, each of the six weekends gradually introduced new features, mechanics, and areas, so that developers could focus their bug fixing and improvements on a specific aspect of the game, while players could explore the game's offering at a steady pace, without them being overwhelmed with features all at once.
Now, for the game's launch, all the previous content has been ironed out for v1.0, but there's a slew of brand new content added to the game. Let's dive into it.
What will Icarus have on launch?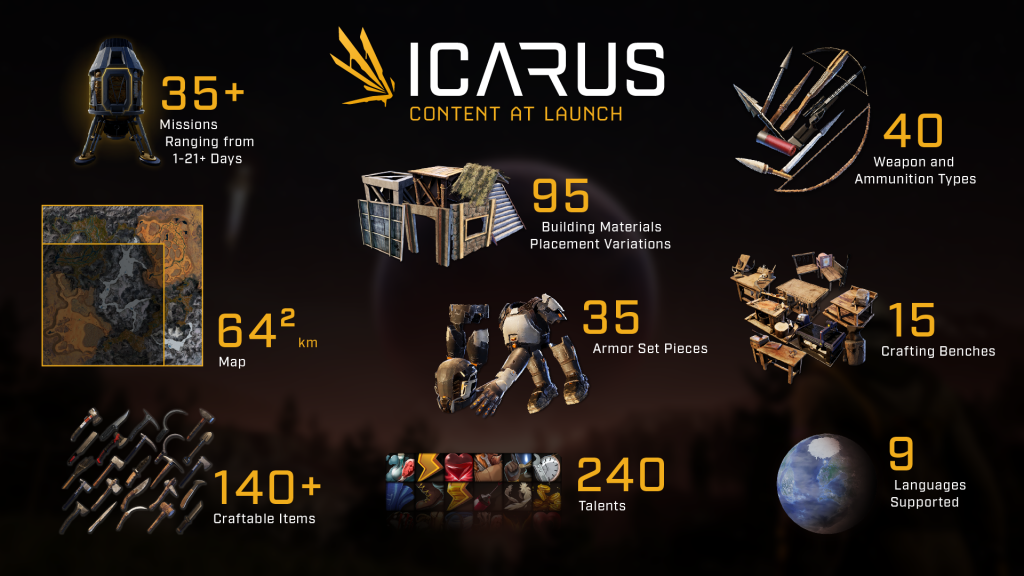 Being a survival game with a focus on exploration, missions, and of course - building and crafting, Icarus will release a considerable amount of content.
In terms of pure numbers, here's what you can expect on Day 1 in Icarus:
64 square kilometres map, with various types of terrain and biomes
35 missions ranging from days to weeks in duration
6 different building materials
Around 100 building pieces
40 weapon and ammunition types
35 armour set pieces
15 crafting benches
11 different minerals
140+ other items to craft
Support for nine languages
And all this is just content ready for launch, with much more to be added through continuous development.
Outposts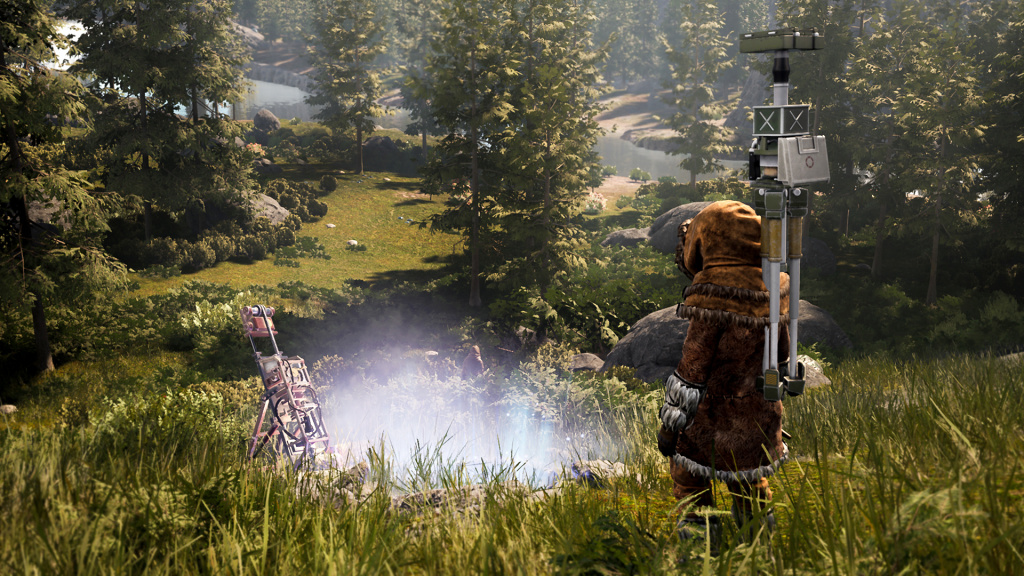 Outposts is a brand new mode added in v1.0. Outposts are 1km x 1km maps where players can enjoy the game in a laid-back manner and at their own pace, without any external pressures like time limitation or imminent threat of animals like when you are playing a Prospect mission.
Nothing can hurt you here, you can relax and start building your home on Icarus.
A Forest Outpost map comes with a standard edition of the game, while those who purchase the Supporters Edition will get an extra Forest Outpost and an Arctic Outpost. There are plans for other Outposts to be added at a later date.
Tier 4 Planetary Tech Tree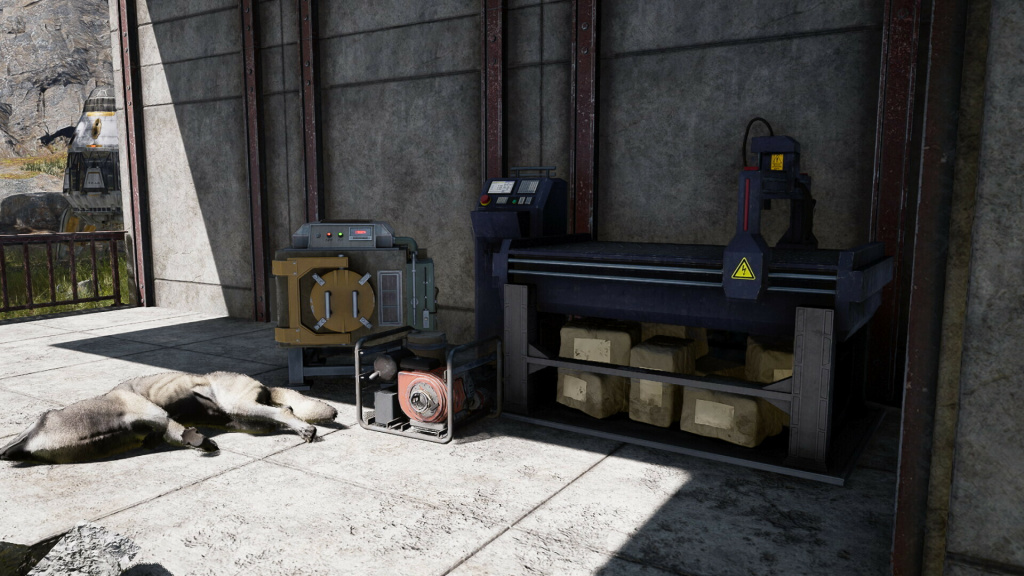 Once you hit Level 30, a whole new Tech Tree will be unlocked for you.
Tier 4 Tech Tree will bring you into a modern era, where you will be able to use advanced engineering and electronics.
Two fundamental devices for that are the Fabricator, needed for advanced materials like Titanium and Composites (which you will use to make high-tech tools, armour and weapons), and a Generator, which will provide the much-need electricity for your operations and devices like the Refrigerator (for the Desert), Heaters (for the Arctic), the Electric Furnace and Hydroponics.
Speaking of Hydroponics, they are also a new technology added in version 1.0. They will allow you to cultivate plants that are otherwise very rare and hard to find, thus mitigating the time investment of finding them and the dangers that go with that.
New Prospects and Missions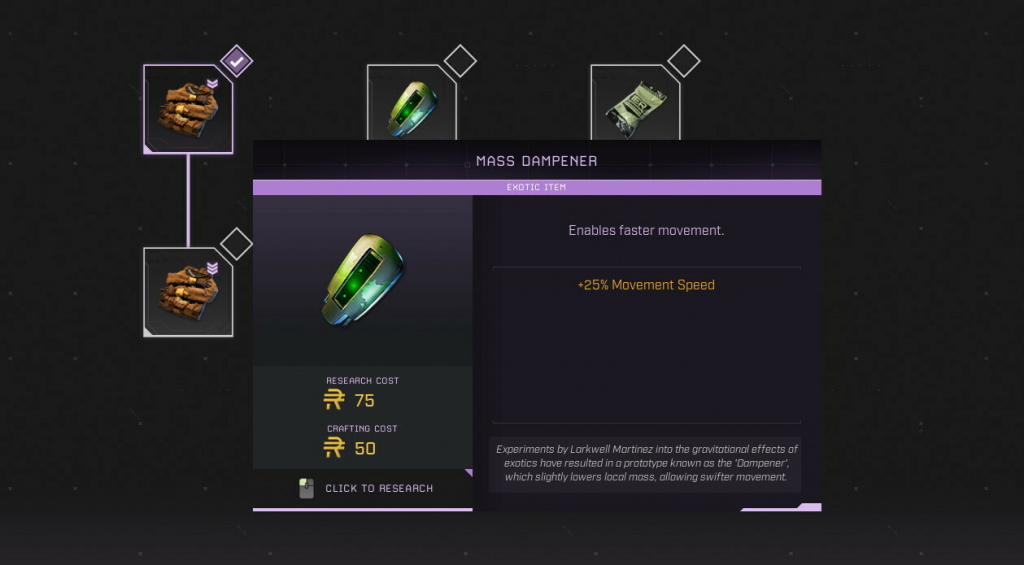 Of course, the core gameplay loop of Icarus consists of Prospects and Missions. 
Prospects are properties of Prospectors (you, the players), an area of land granted by the UDA (United Development Agency) to explore for valuable materials.
And with version 1.0 there will be over 35 varied and unique missions at launch, where you will embark on a perilous journey to extract as many rare materials (Exotics) as you can before losing contact with the Orbital Stations, which will lead to your untimely demise.
Just like in any survival game, you will focus on surviving, exploring, gathering resources, crafting tools/gear, and building shelter.
For more details on what you can expect at launch, check out the official announcement.
And for more guides, news, tips, and tricks, visit our dedicated Icarus page.
Featured image courtesy of RocketWerkz