It hasn't been long since the patch 11.12 of League of Legends was released, which brought some changes aimed at balancing the presence of some champions in the current, and bringing a couple of skins within the Pool Party theme for Sett and Braum.
However, Riot has already started to release the first details of what will come in patch 11.13, which will bring bigger changes to some in-game systems, plus a couple of surprises for two very popular champions within the Summoner's Rift.
Patch 11.13 preview: Mobility changes
In one of their latest development blogs, Riot Games discussed the mobility of many of the game's champions, implying they will receive a drastic adjustment both in statistics and in objects focused on movement.
The idea is to test some reductions that lead to limit its use both indecisive and also excessive, targeting both various movement speed reductions in legendary and mythical items and small improvements.
Some of these adjustments can already be seen reflected within the PBE, in addition to that Jeevun "Jag" Sidhu, League's lead designer has also released the complete list of these updates through his personal Twitter account.
Several champions will be affected by these changes, forcing players to take new directions, while fighters with little mobility will become the weak links in League, especially if they depend on objects such as the Stridebreaker, Death's Dance, or Prowler's Claw.
Patch 11.13 preview: Tahm Kench rework
The anticipated gameplay update for the River King now has a confirmed release date, as the announced changes are available to be tested inside the PBE at the moment of writing this.
(Picture: Riot Games)
Tahm Kench's rework has been in the works for months, along with some other VGUs from other champions like Udyr and the recently released for Dr. Mundo, however, it suffered from a little delay due to some of its abilities lacking quality approval on the visual side.
You can check our full overview on Tahm Kench's update, and prepare yourself for its arrival on 23rd June.
Patch 11.13 preview: PROJECT Zed Prestige Edition
After much waiting since its last sights around the Rift, new PROJECT skins arrive to the game along with a new limited-time event based on this dystopian theme, under the name of PROJECT: Bastion.
While six champions received some love with the debut of these new skins, featuring a pair of Legendaries for Mordekaiser and Renekton, and even a Prestige one for Sylas, Riot was saving something bigger as one of the original PROJECT champions is also getting a Prestige treatment.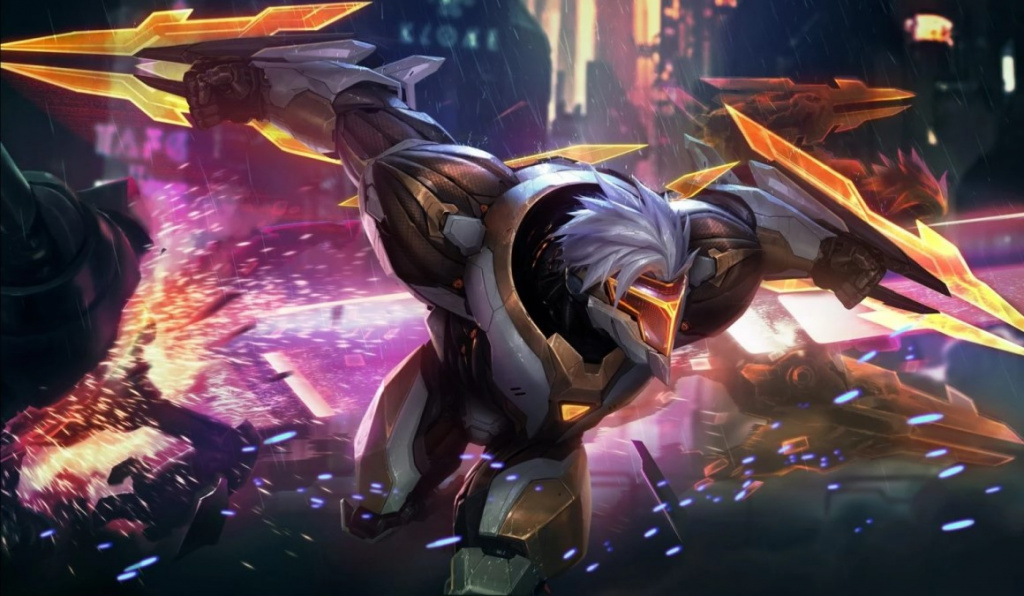 (Picture: Riot Games)
Revealed back in March and now becoming a reality, Zed will be getting a Prestige remake of his iconic PROJECT skin, featuring golden accents and a fresher style, with slim details and high-tech effects all around.
It is very likely that this skin is part of the rewards available in exchange for 100 Prestige Points, but if you still have not decided on it, you can also try it within the League of Legends PBE server.
More changes to champions and other adjustments will be announced in the next few days ahead of the patch release.
In the meantime, don't forget to check out our dedicated League of Legends section with news, guides, esports coverage, and more.