Legends of Runeterra, the digital card game launched by Riot Games early in 2020 is getting ready to receive its first major expansion of 2021 following the Aphelios Champion Expansion -- Empires of the Ascended.
The new set will feature Shiruma as the latest region to make its way to Runeterra and will spice the gameplay with new cards for all other regions as well.
Let's take a look at everything you need to know. 
Empire of the Ascended - Release date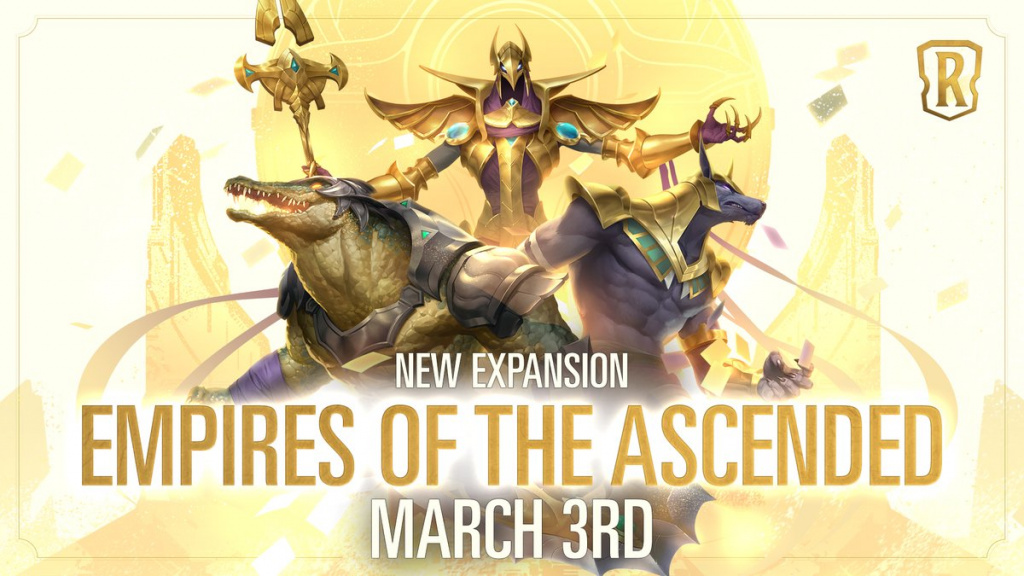 (Image: Riot Games)
The new Empires of the Ascended set will launch this upcoming 3rd March, alongside patch v2.3, Riot confirmed in a blog post.
Empire of the Ascended - Cards
There will be a total of 110 cards new to the game with Empires of the Ascended. Most will be part of the new region, Shimura, however, other regions will also receive shiny new toys to bolster their arsenals. 
At the moment of writing, Riot has revealed a total of nine cards via Mobalytics, take a look at them down below.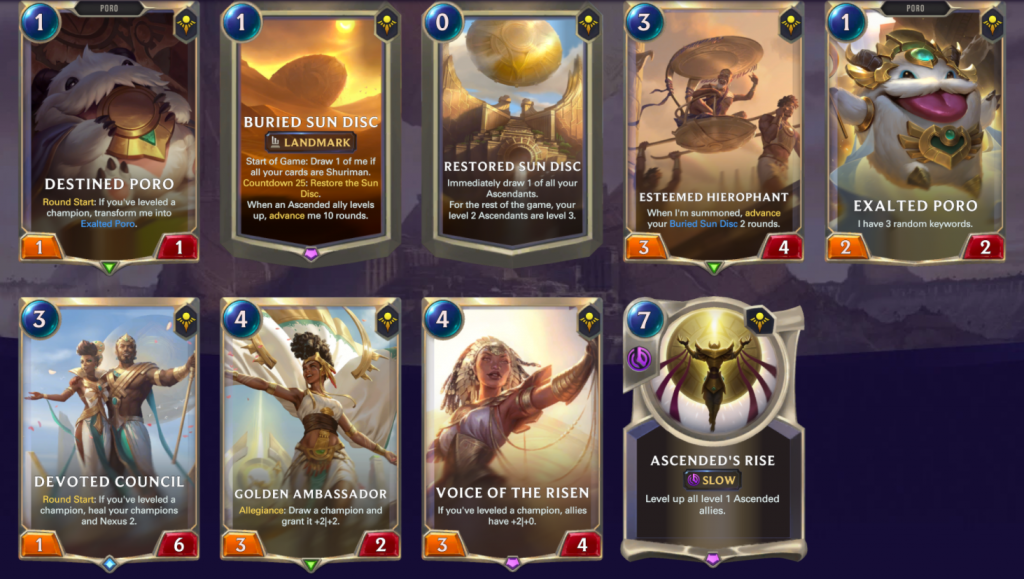 (Image: Riot/Mobalytics)
More will be unveiled each day ahead of the release at 9:00 am PT/5:00 pm GMT. We'll be updating this article as soon as a new batch drops.
Empire of the Ascended - Cost
As always, unlike other free-to-play card games in the market, Legends of Runeterra's expansions are totally free, the only caveat is that you need to grind to get all the new cards. Alternatively, you can buy a starter bundle when it releases.