Following its highly anticipated release in February 2022, Amazon Games' newest free-to-play MMORPG title, Lost Ark, has won the hearts of fans, becoming the most popular game on Steam right now. In a 7th March press release, the publisher announced that Lost Ark achieved a milestone acquisition of more than 20 million players worldwide.
After peaking at over 1.3 million concurrent players days into its early access launch, the game boasted around 4.7 million new players following its global release. This figure has exceeded 10 million players, comprising players from North America, Europe, South America and Australia.
Lost Ark ranks as the most popular game on Steam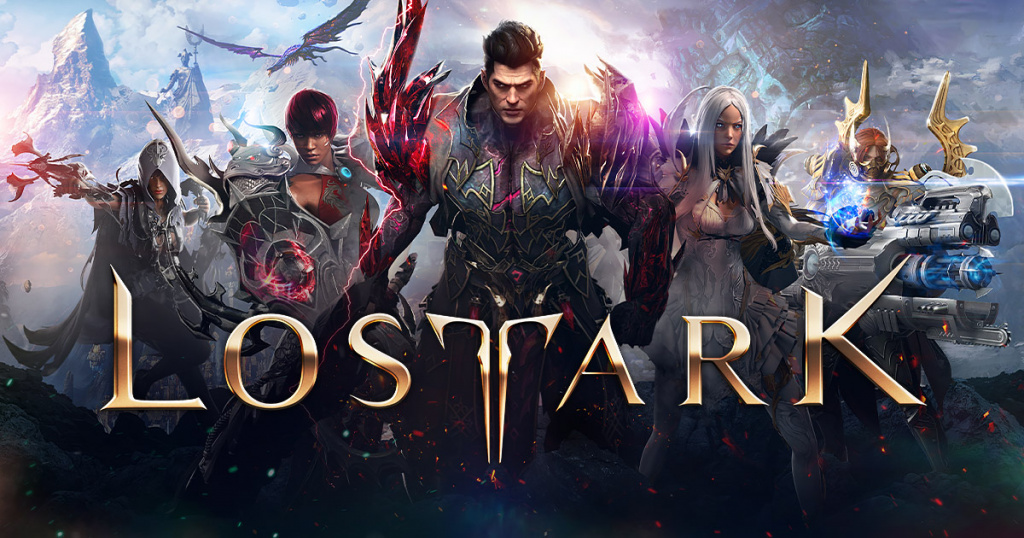 Christoph Hartmann, VP of Amazon Games, commented on the monumental achievement, saying, "Overall, the excitement surrounding Lost Ark from around the world is quickly gaining steam, as evidenced by the growing number of global players."
"Together with Smilegate, we are committed to supporting the growing community with a robust roadmap of updates in the years to come," Hartmann added.
Lost Ark continues to impress players globally, boasting exceptional visuals and an immersive open-world experience, complete with an intricate battle system and over 50 hours of quests for players to complete.
Therefore, it is unsurprising that Lost Ark garnered aggregate scores of 83 on OpenCritic and 81 on MetaCritic. According to SteamDB's Steam Charts, the game boasts an all-time peak of 1,325,305 players, toppling the record of the long-standing champion, Counter-Strike: Global Offensive.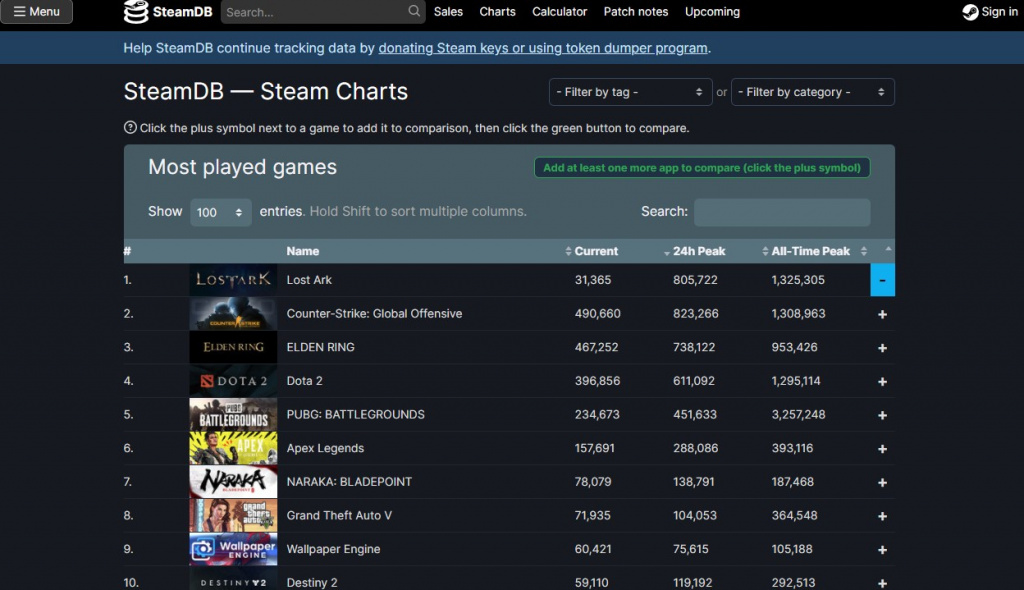 Smilegate's CEO Wongil Chi added, "Lost Ark has been well-received by experts in terms of development value and game quality, and the number of the users is steadily increasing."
Notably, the developers released its first major update, "Hunt for the Guardian Slayer," which addressed several bugs and introduced a menu of new content, including the Abyss Raid Argos and the new Omen skin collection.
If you're an avid Lost Ark player, then check out our dedicated section for exclusive news, guides, updates, and more.
Featured image courtesy of Smilegate and Amazon Games.