Heroes who have jumped into the world of Arkesia during Early Access and the Western launch have battled hundreds, if not thousands of foes. One of these foes is not a character in-game, but instead, the "Lost 10027 Error Cannot Connect Due To Heavy Traffic" error caused by a large influx of players. Developer Smilegate has recently remedied the situation by adding a new region, Europe West, with a bunch of new servers to play on, and free rewards for all players.
Here's what you need to know about the new region, including the Lost Ark Europe West server list, the free rewards for starting your journey on these new servers, and important details for those who've purchased a Founder's Pack.
Lost Ark Europe West server list
In a recent post, the developers have outlined the Lost Ark Europe West server list.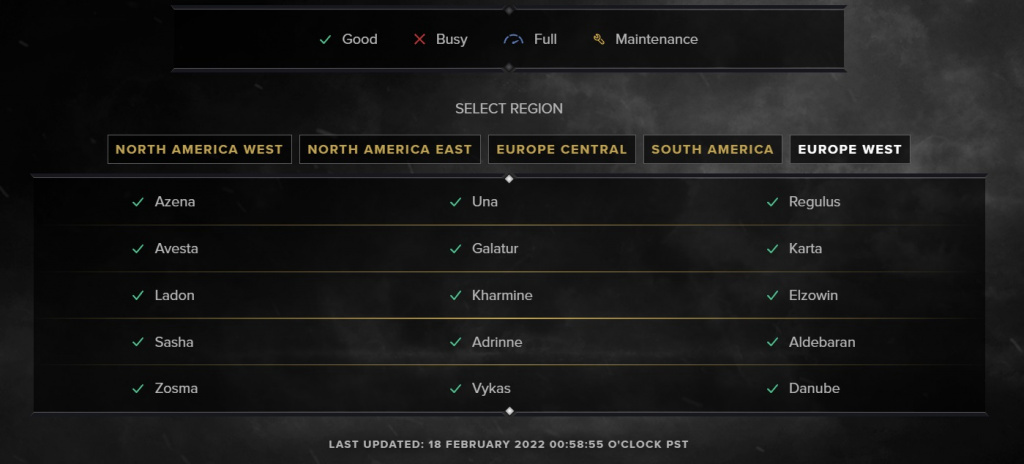 According to the post, there are eight Europe West servers. However, as you can see from the image above captured via the official server status website (on 18th February 2022), there seems to be more and they are named differently.
Check out the list of servers for Lost Ark Europe West via the most-recent dev update below.
Rethramis
Tortoyk
Moonkeep
Stonehearth
Shadespire
Tragon
Petrania
Punika
The developers did mention they would add more servers if needed, and the actual server status website shows 15. What is curious, however, is that none of the eight listed servers above seems to appear on the server status website.
We will endeavour to update this article once more concrete info becomes available. 
Free Lost Ark rewards for Europe West
Moving to a Lost Ark Europe West server could be daunting, as players don't know what will carry over with them. Thankfully, Royal Crystals and Crystalline Aura will move with you.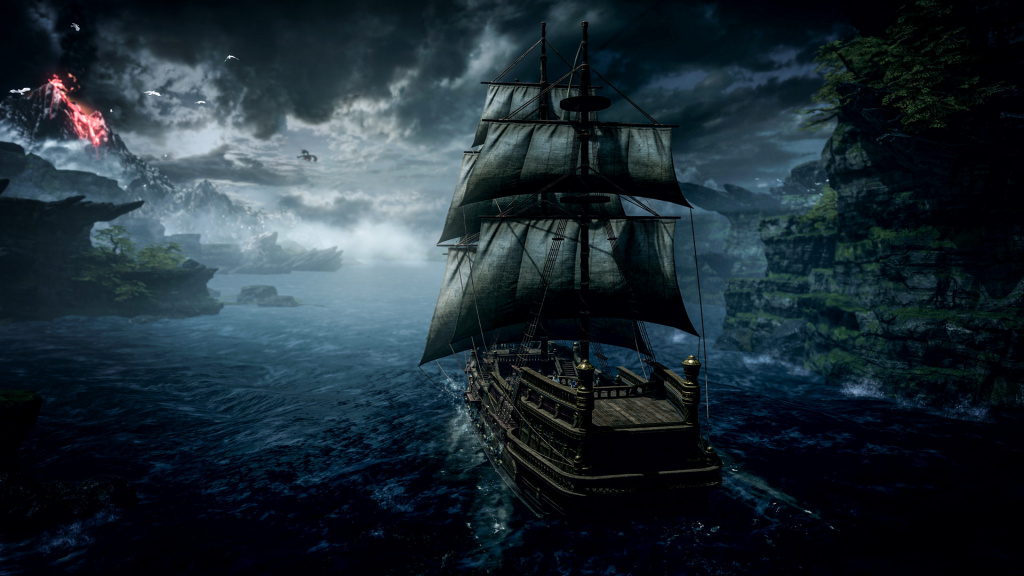 Since starting fresh on a new Lost Ark server or region means you've missed out on the daily rewards up to this point, the developers are adding progression support rewards.
Smilegate lists what they are doing to make the transition easier, and let's face it, appealing:
We understand that players have been collecting daily attendance rewards since launch and we don't want players migrating to Europe West to miss out, so the last 10 days of daily attendance rewards will be granted automatically to all characters on Europe West with the next maintenance.
Europe West players will also see special daily attendance rewards for the first 10 days of the Europe West server launch, in addition to the daily attendance rewards mentioned above.
The special daily attendance rewards for those on the Europe West servers should, therefore, last until 27th February 2022.
Lost Ark Europe West & Founder's Packs
Playing in a new region such as Europe West, Lost Ark players might be wondering what happens to their Founder's Pack content which they've purchased.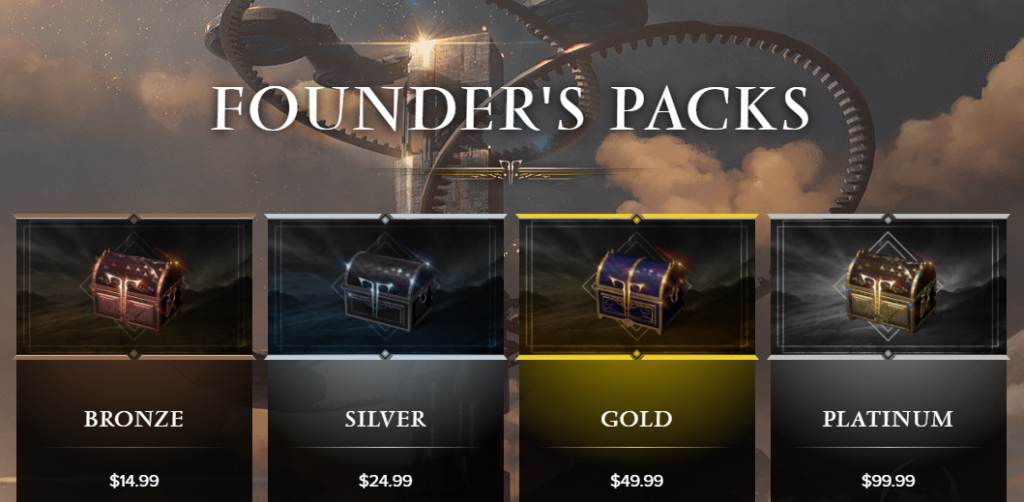 The developers are making switching to a new region easier, as they will be granting all Founder's Pack owners (who bought a pack via Steam or an Amazon key) before 14th February at 07:59 UTC an "extra set of the exclusive items from the Founder's Pack they claimed alongside additional Royal Crystals."
So when will you start receiving these Founder's Pack item sets? Well, if you've moved to a Europe West server, you will start getting these rewards on 19th February. These rewards will roll out through "the course of the day".
So there you have it, the complete list of Lost Ark Europe West servers, the additional free rewards players get for playing on one of these servers, and Founder's Pack details if you decide to switch servers.
Don't forget to check out our dedicated, ever-expanding Lost Ark section for news, guides and much more.
Featured image courtesy of Amazon Games.