Harmony Island is a beautiful and serene location among the various Adventure Islands in Lost Ark. But aside from its beauty, it offers some unique and valuable treasures for players to find after completing only a few quests. 
Today we will be giving you a full Harmony Island guide, including the location, quests and rewards you can expect to receive when visiting the island. 
Harmony Island's location in Lost Ark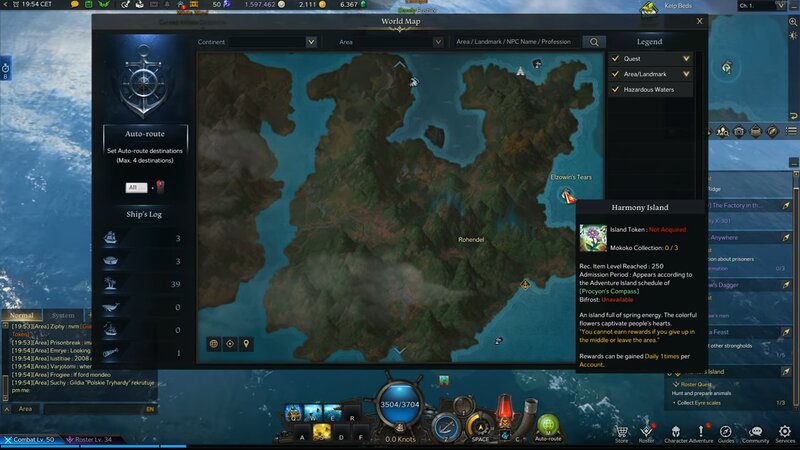 Harmony Island is off the east coast of Rohendel within the Elzowins Tears Sea. It is an adventure island, which means it only appears twice a day at certain times. 
You can check your Procyons Compass to see when the Island will be active or set an in-game reminder to go off when it is. 
Cooperative Quests and Rewards - Harmony Island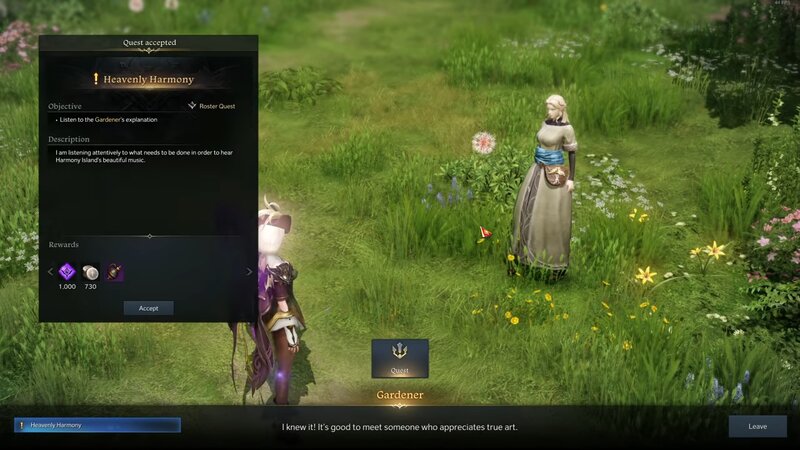 Harmony Island holds unique quests for players to complete to receive valuable rewards and treasures. The first and only yellow quest, Heavenly Harmony, is a simple one. After arriving on Harmony Island, talk to the Harmony Island Gardener and listen to her explanation. 
After doing so, you can continue to the three green co-op quests Harmony Island has in store for you next. These tasks might sound tedious, but odds are there will be other players doing these quests simultaneously, so you aren't alone! 
The first quest is "A pure sound" and requires players to transport x80 Sacred Spring Water to a flower in the garden. The second quest, "A Fragrant Sound", requires players to gather x300 Fragrant Pollens. And the final quest, "Harmony? Help!" has adventurers play the Serenade of Love 80 times. 
These quests will net the player the Chest of Clear Sound, Chest of Aromatic Sound and the Chest of Harmonious Sound in the order of the completed quests above. 
All three chests are guaranteed to give you Silver. But the Heavenly Harmony, Island Token and Harmony Island Soul are all given randomly and can sometimes not be gifted to the player. 
If this does occur, you need to try the Island again when it becomes active until you receive the treasure you want. The Heavenly Island is an item necessary to complete the "Song of the Azure Wind" quest on Azure Wind Island, so it is worth re-doing this Island when it becomes active. 
Mokoko Seeds on Harmony Island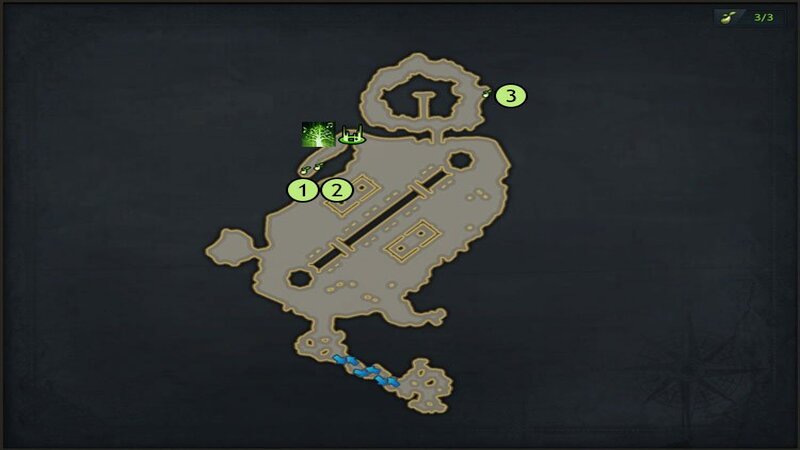 Last but not least, Harmony Island contains three Makako seeds for players to find and trade for higher-tiered rewards from the Mokoko Seed vendor. 
There are two seeds located close together on the West side of the Island, and the third is on the North East facing side of the Island at the very edge of a cliff. 
And that's everything you need to know about Harmony Island and everything it has to offer. If you found this guide helpful, we have more useful tips, guides and general information, over in our dedicated Lost Ark section. 
Featured Image Courtesy of Smilegate