Leap's Essence is one of the many rewards players can receive, granting players various benefits upon consumption. Since it is bounded to your inventory, accessing it is half the problem solved; however, few know its purpose or how to utilise the item best.
The item is closely associated with the Life Skills and Work Energy resources, especially when farming and gathering materials. This guide explains how to get Leap's Essence and best use this item in Lost Ark.
What is Leap's Essence in Lost Ark?
Leap's Essence is a consumable item that players can receive as a daily reward when logging into Lost Ark. The item is an Epic reward, which you can receive a maximum of three elixirs daily.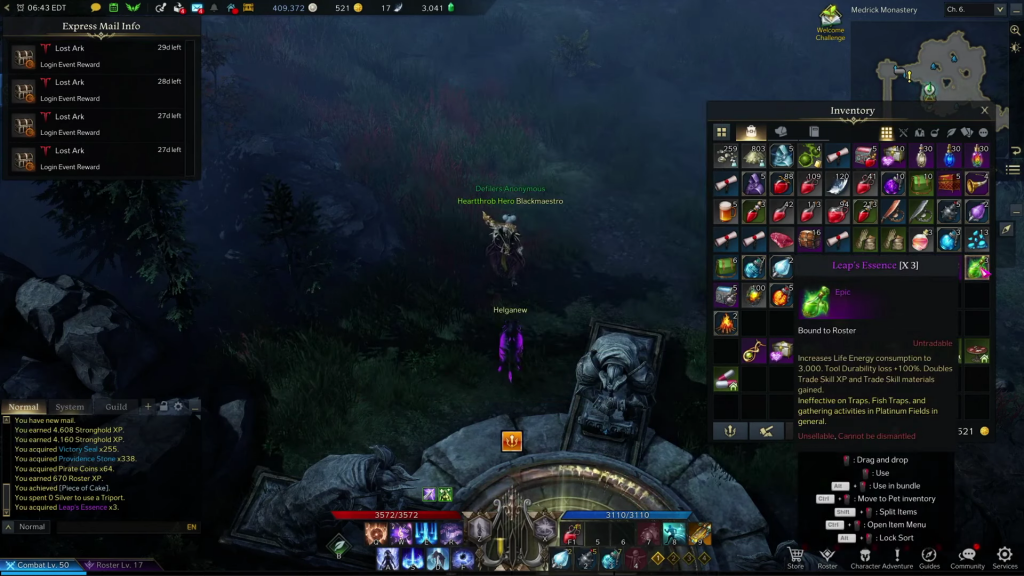 Additionally, you can get ten Leap's Essence weekly from the in-game shop for 100 Gems. You can purchase this bundle up to ten times from the shop, receiving 100 Leap's Essence every week.
How to get Leaps Essence in Lost Ark?
As previously mentioned, one of the ways you can obtain Leap's Essence is by claiming your daily login rewards. These daily login rewards include various items, including the Aura of Resonance.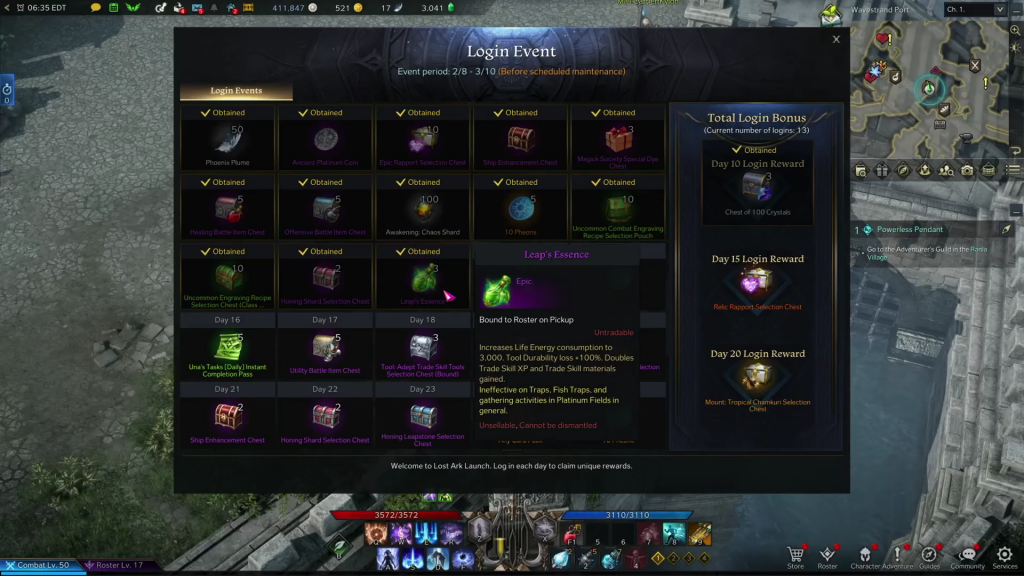 Another way you can obtain Leaps Essence is pretty early in the game, by completing Welcome challenges. This set of challenges introduces you to the world of Arkesia as you learn the gameplay mechanics and features by completing every challenge to earn rewards such as Leaps Essence.
How to use Leap's Essence in Lost Ark?
Since Leap's Essence is a consumable item which you can receive daily, how can players best utilise this item in-game? Once used on a character, Leap's Essence grants you multiple benefits on Life Energy, Trade Skills, and tools once used on a character.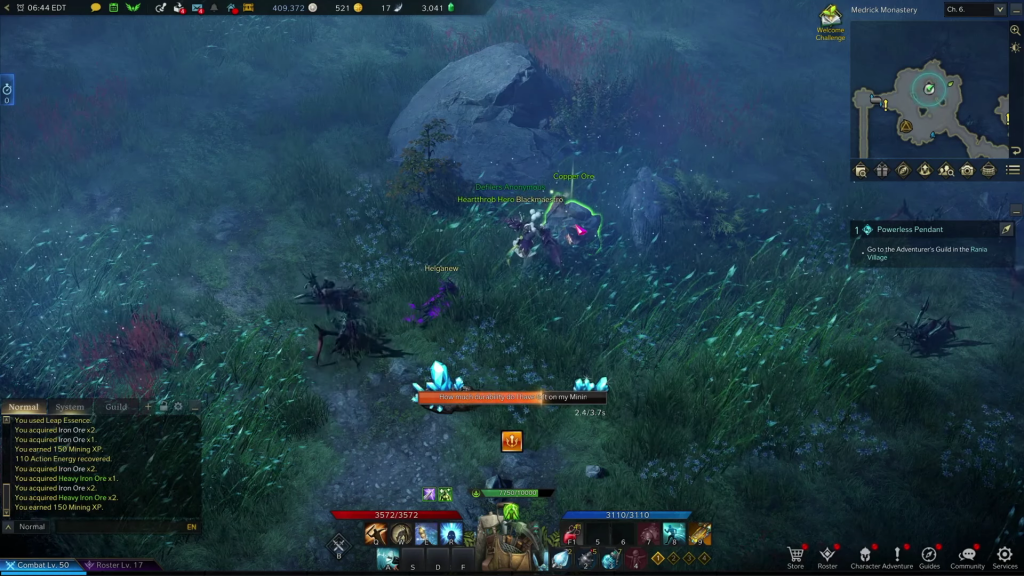 The benefits you can receive from consuming the Leap's Essence are the following:
Uses double Work Energy
Uses double Trade Skill Tool Durability
Acquire double XP from Life Skills nodes
Acquire double the amount of materials from Like Skills nodes
Once used, you will be able to view your Energy meter, which is found beneath your Health meter; however, only when in Life Skills mode. It's important to note that there are conflicting reports that Leap's Essence grants an increase of your Work Energy by 3000.
However, instead, it grants your character a buff triggered when you have depleted your Work Energy. Nevertheless, once you use your Work Energy, you should still have the buff received from consuming Leaf's Essence.
In conclusion, Leaf's Essence lets you use double the Work Energy and take more damage to your tools; however, you gain more XP and rewards in less time. This is particularly useful when farming resources and materials, especially the more tedious farming runs, can help grind those farming levels much faster.
If you wish to spend as little time possible when farming, using the Leap's Essence is an item worth considering and using. It will help players grind their Life Skills faster and save some time which players can use elsewhere, such as completing other endgame activities.
We want to thank the YouTube channel CasaBlack for the explainer video on Leap's Essence in Lost Ark.
Featured image courtesy of Smilegate / Amazon Games.