Korean action MMORPG, Lost Ark, has finally become available to the western audience, and even in its Head Start period (it is free-to-play starting 11th February 2022) the game has already reached the 500,000 concurrent players milestone on Steam. As players are jumping into the mammoth world of Arkesia with one of the game's unique classes, they might want as many rewards as possible. That's where Lost Ark's Mokoko Seeds collectables come into play.
In this guide, we will tell you how to find the locations of all the Mokoko Seeds in Lost Ark, and the shiny rewards players can acquire.
All Lost Ark Mokoko Seed locations
Spread across the massive seven continents of Arkesia, Mokoko Seeds are plentiful. In fact, there are just over 1,200 Mokoko Seeds to collect, so there is simply no way we can list the location of each Mokoko Seed in Lost Ark.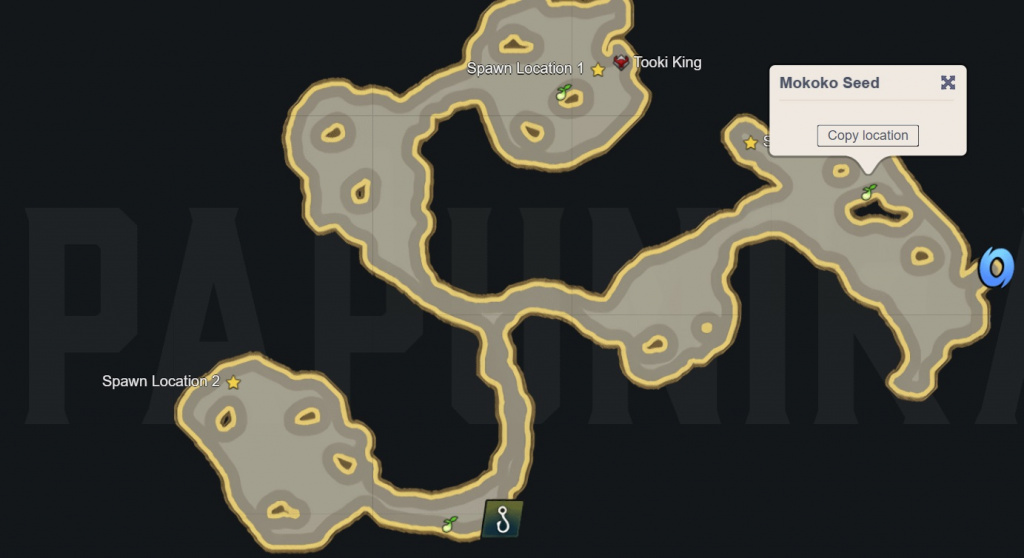 The image above showcases how a Mokoko Seed looks on your map. They are found in every nook and cranny of Arkesia, but there are oftentimes well-hidden.
To find all Lost Ark Mokoko Seed locations, we suggest players use the incredibly detailed map from Papunika.com. 
With the easy-to-use map, you will be able to find all Mokoko Seed locations in Lost Ark. Simply click on an area you are currently in, and you will see the seeds marked on the map.
Lost Ark Mokoko Seeds rewards and how to trade
First off, it is extremely easy to trade in your Mokoko Seeds for rewards.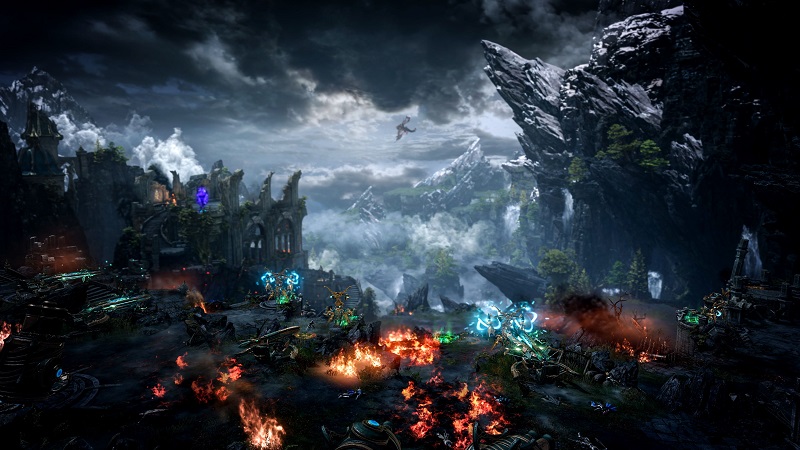 All you need to do is head on over to, you guessed it, Mokoko Village (situated on the Tortoyk Island) and speak to NPC Totoma to trade for some fantastic rewards.
Below, you can check out a list of all Mokoko Seeds rewards. For every 50 Mokoko Seeds you locate, you will get a reward.
Totoma Card - 50 Seeds.
Kindness Potion - 100 Seeds.
Stronghold Crew Application Form: Chicachica - 150 Seeds.
Vitality Increase Potion - 200 Seeds.
Crew Application Form: Cororico - 250 Seeds.
Stat Increase Potion - 300 Seeds
Mokamoka Card - 350 Seeds.
Paradise's Knight License - 400 Seeds.
15 Eurus Blueprint - 450 Seeds.
Stronghold Crew Application Form: Mukomuko - 500 Seeds.
3 Shy Wind Flower Pollen - 550 Seeds.
20 Eurus Blueprint - 600 Seeds.
Crew Application Form: Poipoi - 650 Seeds.
Title: Mokoko Hunter - 700 Seeds.
Structure: Mokoko Seed Monument - 750 Seeds.
Transform: Egg of Creation - 800 Seeds.
Stronghold Crew Application Form: Kind Paruru - 850 Seeds.
Background: Moki Toki - 900 Seeds.
Masterpiece #32 - 950 Seeds.
Ship Model: Blooming Caravel - 1,000 Seeds.
Crew Application Form: Narinari - 1,050 Seeds.
Title: Nice Smelling - 1,100 Seeds.
Masterpiece #44 - 1,150 Seeds.
Mokoko Charm - 1,200 Seeds.
Weird Mokoko Emoji Pack - 1,250 Seeds.
Keep in mind that Mokoko Seeds are account-wide. This means that if you create a second character, this character can enjoy all the benefits of your first character's Mokoko Seeds collection.
So there you have it, a way to find all the Mokoko Seeds locations in Lost Ark, and the rewards you can get in the process. Enjoy the hunt, heroes!
Don't forget to check out our dedicated Lost Ark section for news, guides and much more.
Featured image courtesy of Amazon Game Studios.