Smilegate and Amazon Games' MMO ARPG, Lost Ark, has received generally positive reviews since its Western release launch. Despite a slight delay in its release, thousands of players have arrived in Arkesia to start their journey.
In the days following its launch, Lost Ark has experienced a slew of issues that have impacted many players' in-game experiences. As a result, angry and disgruntled players stormed its Steam page, bombarding it with negative reviews, resulting in a remarkable drop in its review ratings.
Why is Lost Ark getting review bombed?
Lost Ark's launch saw the MMO ARPG achieving astronomical records despite being plagued by a minor delay due to "deployment issues" and other technical problems.
Unfortunately, these problems resulted in thousands being stranded, leading to a high population on multiple servers and long queue times, drawing the ire of many players.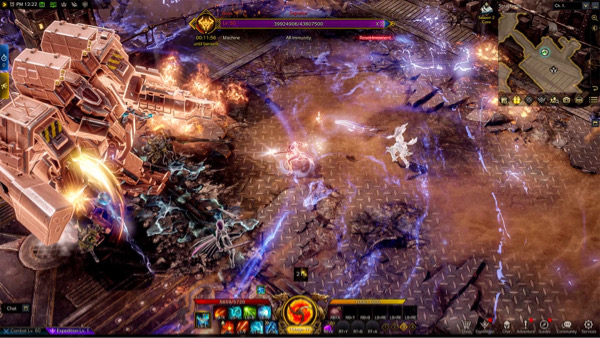 While many enjoy the incredible experience in-game, others took to the game's official Steam page to vent their anguish. This saw the game's reviews plummet from "Overwhelmingly Positive" to "Mixed" in response to the game's ongoing problems.
Followingly, angry users made their way to the game's official subreddit, drawing mixed responses from the game's community. As many commented on their "overwhelmingly positive experience", one Reddit user asked, "What is it that people don't like about it?"
Another user commented on the response, citing the various problems they (and many others) were experiencing. "People are just pissed about the 6+ hours queue times in EU. Lags, non-working auras and shop etc. The fact that they added more servers for America than EU even though EU has higher population… [it] just makes people kinda angry."
A different Reddit user perfectly explained the post-launch server issues Amazon Games had to face with their MMO games, New World. "And the sad part here is that the game is good; the negative feedback is because of the situation that Amazon created with their servers and not because the game is not good." Reddit user Kistos wrote.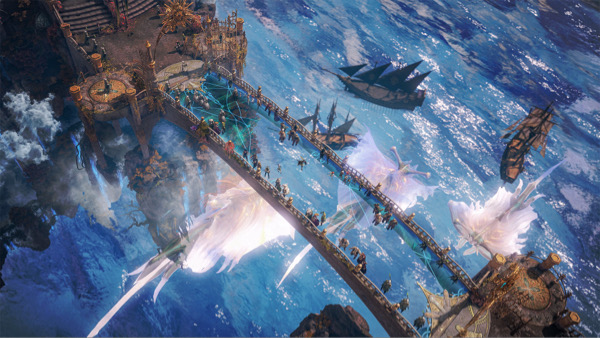 "The mixed [reviews] doesn't represent the game itself. Smilegate need to step in again and teach Amazon how the job is done," Kistos continued.
However, other users came to the game's defence, as many explained that a similar issue occurred when it launched in South Korea.
"How is this Amazon's fault, though? The game launch in Korea had the exact same problem. People don't understand how difficult it is to launch an MMORPG or an Expansion Pack; not a single game managed to do it properly yet," a Reddit user added.
We're working as quickly as possible to set up an entirely new region of servers in Europe. We understand lengthy queue times may persist and will need time to help accommodate all players to get in game.

Read for details.https://t.co/fOMz2rPyiwpic.twitter.com/s2fUKrWxbT

— Lost Ark (@playlostark) February 13, 2022
As of writing, Smilegate and Amazon Games have released a statement reading that they're working hard to launch a "new region of servers" for its European players.
As a thank you, they have granted all players a celebration gift which will be made available once the new server region is set up.
Featured image courtesy of Smilegate & Amazon Games